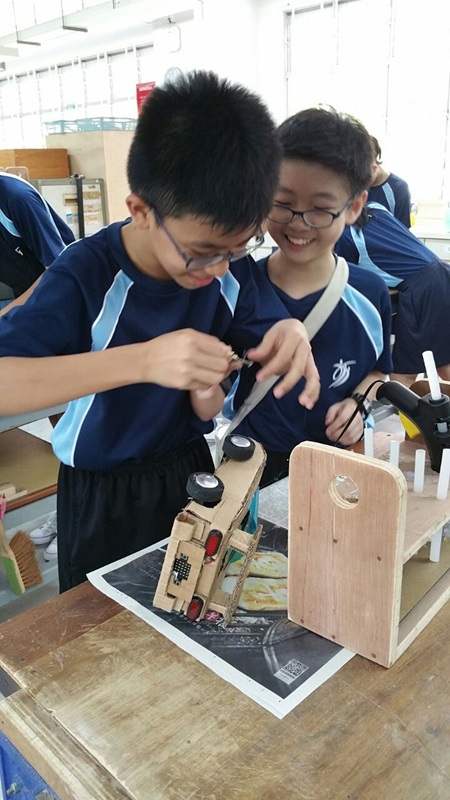 Children today are extremely tech savvy, but mostly as consumers of technology. To thrive in today's digital age, our youths should be encouraged to be creators who can identify problems and solve them innovatively and collaboratively with technology.
To instil digital creativity in our youths, we will provide all interested primary and secondary schools with micro:bits for up to one level of students when they sign up for the Digital Maker Programme. Schools can decide which level they would like to introduce the micro:bit to (e.g. for a specific level or on a rotation basis across levels each term) and how they may want to use it (e.g. for their Design & Technology lessons or Applied Learning programmes). We have also partnered Microsoft to provide training for teachers (up to 5 teachers per school) on the basic skills of digital making with the micro:bit, along with lesson ideas which integrate the use of the micro:bit as a learning tool in the classroom.
Microsoft also provides a browser-based introductory programming experience for beginners, an architecture that allows enthusiasts to uncover the many capabilities of the micro:bit, as well as resources that support teachers on the use of micro:bits in their classrooms.