42 Lab
42Lab is a deep-technology-driven BioTech Education Startup and Biotech Equipment Manufacturer for STEM in Singapore and Hong Kong, specializing in customized experiments (such as PCR, DNA Editing (CRISPR), Microbiological (Cell or Bacteria) Culturing) for engaging and effective learning in Biotechnology in classrooms.

42Lab invented an affordable and portable biotech mini-laboratory for teaching by using deep technologies. It is also the first IoT biotech equipment with an AI-powered companion teaching assistant app can serve as an electronic manual for students and a management tool for teachers allowing them to tailor-make pedagogy to provide a personalized learning experience for students.

42Lab is currently incubated and funded by Cyberport in Hong Kong, IMDA, Entrepreneur First and SGInnovate in Singapore. We won and featured in different startup competitions and events such as Top 100 Global Finalist of Jumpstarter, Top 100 Global Finalist of Science Park Elevator Pitch and Best Supplemental App for EdTech Innovation Startup Competition of Kryptolab.

Our mission is to democratize biotech education to students and everyone. 42Lab applies novel and latest biotechnology to empower the students of Singapore and Hong Kong as junior biologists to stand out in the STEM education in Asia.

Ackcio
Ackcio prides itself in building extremely reliable, wireless monitoring solutions for the world's most challenging industries like construction, mining, and oil-and-gas. Our Technology helps industries be better informed about their mission-critical projects and take timely decisions based on information we help them gather.
Through this, our customers save time, cut costs, and more importantly, save lives by avoiding disasters.
Adi Design Studio
We are firm believers of engaging real-world design problems from diverse perspectives. Our main expertise is on Product Design, Embedded System, and Robotics.
We are here because we love designing good products.
Affable
Affable is an end-to-end platform, leveraging AI to scale word-of-mouth marketing through micro-influencers.
CimiLED
The Singapore based business was established in August 2015 for the purpose of setting up a commercially viable company for developing and commercialization of Power LED Luminaires for general lighting applications with value-add dual function (Combined Wireless Fidelity CiFi) for full duplex internet communication at very high data transfer speed from the light source.

The company see a promising need to look beyond current technology energy-saving devices to not only reduce energy consumption in lightings but also, with the explosive advent of Internet of Things, create a whole new niche eco-market opportunity in application-oriented LED Lightings with CiFi.
Finding Pictures
Finding Pictures is an independent animation studio, founded by a group of filmmakers and designers. We value the incredibly exciting process of discovery, and are constantly searching for new ways of telling stories and communicating ideas. We believe that nothing is set in stone, and go into each project with a fresh, open mind and we leave no pebble unturned in our search for this elusive ideal.
Expertise:Animation and Film Production/Interactive Media
H3 Dynamics
H3 Dynamics is a hybrid remote-sensing robotics & artificial intelligence data services company that automates professional inspection drone services - from data collection in the fields, to data transfer and processing, to AI-enabled results on client interfaces. To achieve power independence of its field sensing devices, the company develops advanced hydrogen energy storage using chemical hydride materials, which is applied to increase the aerial endurance of electric UAVs and field endurance of other robotic sensing devices.
Hydroleap
At Hydroleap, we are making wastewater treatment, chemical-free, cost-effective and easy-to-operate. We achieve this by replacing expensive chemical treatment with a smart electrical treatment. We have developed a cutting-edge water treatment technology that works the best on high suspended solid (TSS), COD and turbid wastewater. It is well designed for wastewater from construction, oil & gas, tannery, mining, food and beverage, and semiconductor industries. It is an automated modular system that does not need any chemicals to perform! It can be scaled economically with ease to meet the needs.
Hydroleap has been featured in the most prestigious water magazine (Global Water Intelligence) and some other local and overseas media (i.e. The Edge Singapore, Global Ag-Tech Ecosystem, Asian Scientist, Startup Daily)
MagicMao
Magic Mao is a startup based in Singapore which specializes in re-imagining real world spaces as social interactive virtual spaces.
Our system is multi person, internet capable and very immersive. We tailor virtual content and applications to your company's specific needs.
If you have a business space that you would like transformed with a high quality branded ar/vr experience, send me a message and we can arrange a demonstration for you on how we can transform your space to match your company's needs.
Expertise:Games Development / Immersive Media
Meta us
A startup founded by gaming industry veterans, meta.us is designed to give gamers access to everything they need to get the most out of competitive gaming.
Find teammates, teams, recruit rising stars, make friends and schedule practice matches. In the future, users will be able to search for tournaments and even sponsors for themselves and their team.
Expertise:Games Development
NephTech Pte Ltd
NephTech is a medical technology company dedicated to provide patients and dialysis centres an evidence-based approach to vascular access surveillance and management. Vascular access is end stage renal disease (commonly known as kidney failure) patient's lifeline, as it allows removal of body waste through hemodiaylsis, and without which patients do not survive beyond several days. Among other innovations, the company is developing an economically feasible and revolutionary vascular access surveillance technology for dialysis centres to leapfrog quality of care and reduce cost inefficiencies through early prediction of vascular complications.
Transfer Fi
TransferFi is creating the world's first long-range, safe and efficient Wireless Power Network (WPN). It will be used to power IoT sensor networks to high-power applications that will provide easy access to primary sources of energy. TFi is revolutionizing the way we access power.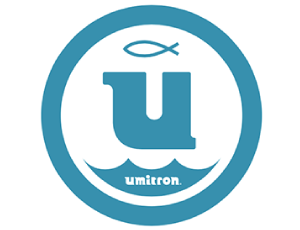 Umitron
UMITRON is a Singapore and Japan based deeptech company whose aim is to solve worldwide food and environmental problems by empowering aquaculture through technology. UMITRON builds user-friendly data platforms for aquaculture by using IoT, satellite remote sensing, and AI. Our technology helps farmers improve farm efficiency, manage environmental risks, and increase business revenues. Our final goal is to utilize computer models in combination with aquaculture to help the world sustainably and efficiently deliver protein in a human-friendly and nature-friendly way. Ultimately, we aim to "install Sustainable Aquaculture on Earth".
Viddsee
Viddsee is a leading video entertainment platform for short premium content. It was launched in 2013 as a gateway for great short films to be discovered by a global audience, and now has over 1 billion views powered by data insights and a trusted community. We are driven by our mission empower storytellers by enabling the creation of films and amplifying stories to targeted audiences.
Expertise:Content Distribution and Creation