Are you an innovator or company with digital technology capabilities? Keen to access real business needs and co-create with potential customers?

Join us for our Innovation Thursday event happening on 29th November 2018 at PIXEL. This regular series of events held at IMDA's PIXEL will bring together tech innovators and companies, to discover new opportunities and connect with potential partners.

At this event, you'll get to learn about IMDA's Open Innovation Platform - a virtual crowdsourcing platform that matches challenges of Problem Owners to Problem Solvers.

Come meet our Problem Owners - Stroztech, Medicell and Zeemart! Hear directly from the Problem Owners about their challenges, what they are looking for, and what opportunities they offer to collaborate with potential solvers.
STROZTECH PTE LTD



Speaker name: Mohammed Muneer

Designation: Principal Consultant

Short Profile of the Speaker: Muneer Mohammed is a seasoned project manager with more than a decade in corporate leadership. He has held key position in various trade associations within Singapore and regionally.

About the company: Stroztech is a system integration and technology solution provider with a focus on security technology and solutions. Based in Singapore with offices in the region, key clients of Stroztech are IATA (International Aviation Transport Association), IBM, among others.

MEDICELL PHARMACEUTICAL (S) PTE LTD




Speaker name: Ho See Chek

Designation: Chief Executive Officer

Short Profile of the Speaker: See Chek has been in the pharmaceutical industry for more than 30 years. Starting off as a Sales Representative in his father's pharmaceutical company, he has always been very passionate in the medical industry. Through years of experience, he has singlehandedly built Medicell Pharmaceutical as one of the leading Pharmaceutical marketing and distributing companies in Asia with a well-established network and with strong ties to medical institutions, private clinics and doctors to date.

About the company: Medicell Pharmaceutical is a growing Singapore-based economy founded by a group of experienced pharmaceutical experts, more than a decade ago. The company has been steadily growing in the field of aesthetics, pharmaceutics, medical devices, and nutritionals in the healthcare industry in the Asia-Pacific region for the past 1 year. Medicell Pharmaceutical has several distributing networks in Asia Pacific: Singapore, Malaysia, Indonesia, Thailand, Vietnam, Brunei and Philippines.

Through close partnership in Canada, Australia, France, Germany, and Indian manufacturing firms, Medicell Pharmaceutical is able to produce and deliver quality products in the market, both in the private and public sectors. From time to time, the company make innovations on its products to meet needs and demands from its market. Because of this partnership, Medicell Pharmaceutical is able to come up with a wide range of products in both aesthetic and pharmaceutical lines. To date, Medicell Pharmaceutical has approximately 118 products existing in the market for aesthetics, devices, pharmaceuticals, cosmetics and nutritional lines.

ZEEMART PTE LTD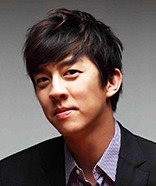 Speaker Name: Caleb Lye

Designation: Chief Operating Officer

Short Profile of the Speaker: Caleb has more than 15 years of business experience. He specialises in helping companies to grow and scale through high-level strategic thinking, benchmarking, and the identification of challenges, opportunities and future capabilities required to achieve sustainable growth and market leadership. Before joining Zeemart, Caleb was EY Singapore's SME Business Development Leader, specialising in serving clients from the middle market, including start-ups, SMEs, family businesses and local listed companies.

About the company: Zeemart is Singapore's first B2B platform for the Horeca industry, with a single-minded mission to enable businesses to make smarter purchasing decisions. Our platform connects buyes and suppliers through a simple interface, making discovery, purchasing and communicating more powerful and easier than before.
________________________________________________________________________________________________________________________

Programme:
3:00pm - 3:30pm: Registration

3:30pm - 4:00pm: Introduction to Open Innovation Platform (OIP)

4:00pm - 5:30pm: Fireside Chat on Challenges

5:30pm - 6:00pm: Networking and Refreshments