A Digital Future for All
Be it our family, our friends, or people we've never met, every Singaporean should be able to enjoy the benefits technology brings.
The Digital for Life movement aims to galvanise the community to help citizens of all ages and walks of life to embrace digital learning as a lifelong pursuit.
With COVID-19, we've already seen great community efforts in enabling Singaporeans to go digital, together.
Help us keep the momentum going. Join us in this movement to build a digitally inclusive society for Singapore.
Everyone can play a part for our digital future! In supporting our cause, you'll be championing projects and activities that promote:
Digital Technology and Inclusion
Let's excite Singaporeans from all walks of life, showing them how digital technologies can help enrich their daily lives.
Digital Literacy and Wellness
Together, we can promote good digital habits as our society engages in the digital domain. This includes sharing the know-how on cyber safety, media literacy, and how to mitigate the risks of online harms.
With the combined effort of corporates, community groups, government and individuals like yourself, more Singaporeans will be able to enjoy better quality of life through technology .
Join us and Play It Forward today.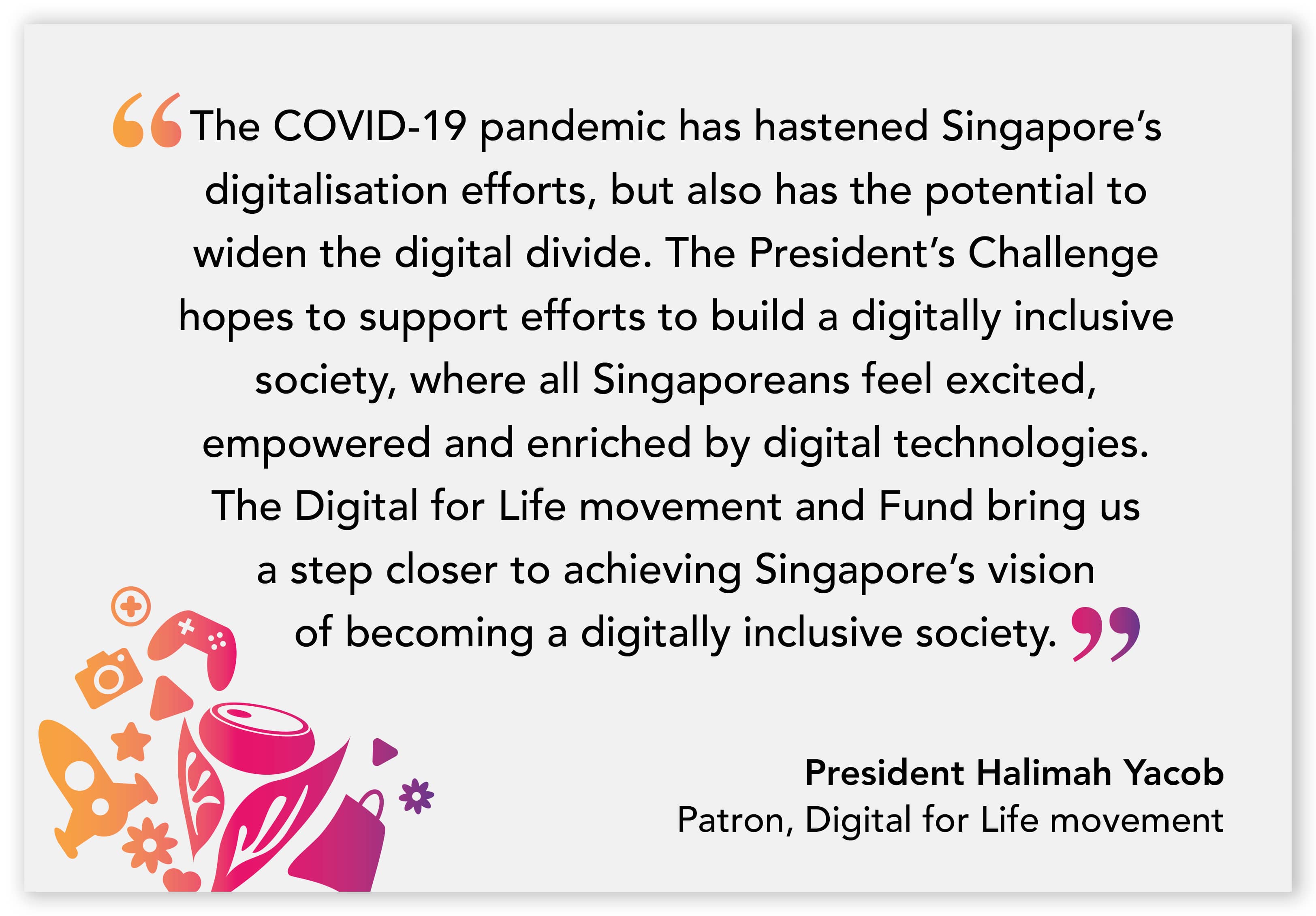 The Story Behind the Digital for Life Logo
The Inspiration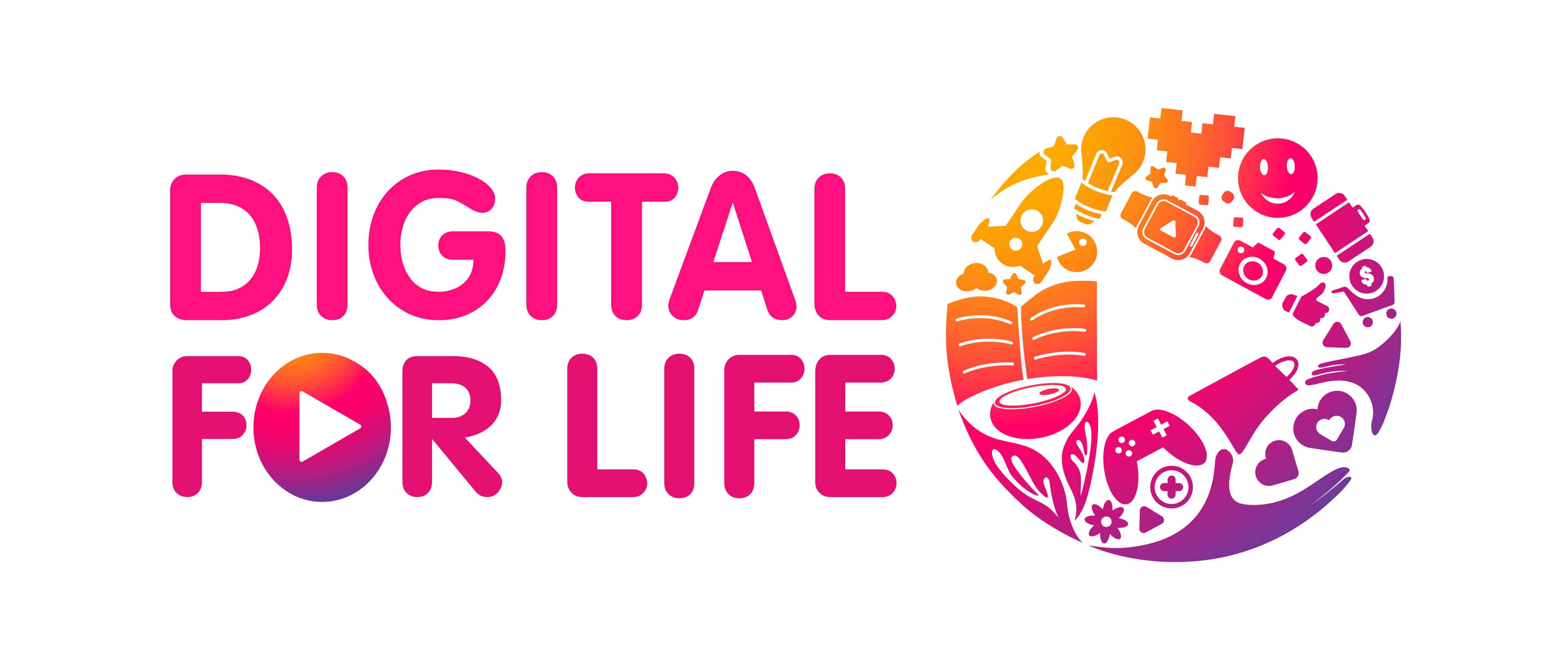 Going digital has become a way of life. Today, we live in a digital universe filled with many wonders. From education, finance and medical, to music, games and shopping, the digital life connects us to these and more, enriching our lives.
The possibilities of our digital future are endless: think innovative wearable technology, experiential connected parks, to even exploring the universe – digital is our gateway to an incredible future where dreams are made reality, and the impossible, possible.
That's why the Digital for Life movement is here to bring together the community to help Singaporeans embrace digital as a lifelong pursuit, to enrich their lives – so that no one is left behind in Singapore's journey into the digital future.
Logo Design Rationale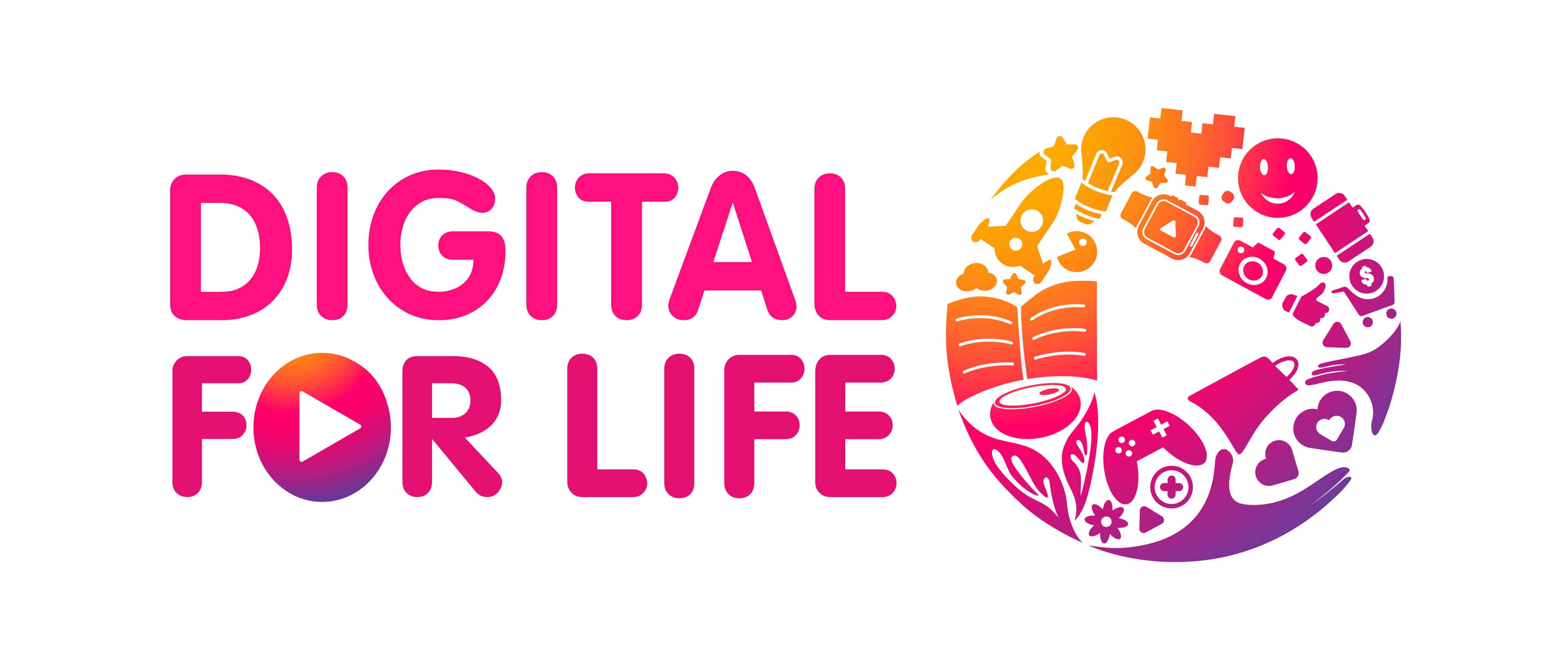 The Digital for Life logo captures the exciting digital universe in a 'Play' button that invites everyone to start their digital journey, as well as calling the community to play their part to bring all Singaporeans along to embrace the digital way of life.