Media Literacy Council Cyber Wellness Challenge 2022 Winners
Winner
Changkat Primary School
Video Synopsis: After heading home, a student logged on to his laptop to play games. While playing, he clicked on an email link promising rewards too good to be true. Through this video, the students shared on the consequences of falling for scams and tips on how to avoid them.
"Through this Cyber Wellness challenge, I have gained a deeper understanding of the dangers online and learnt to be vigilant while using the internet. I am more confident in advising others on how to be safe online."
– Ananya Vijay, Primary 5 Cyber Wellness Ambassador
1st Runner-up
Tampines North Primary School
Video Synopsis: Michael and Jimmy were online best friends who shared everything. This changed when Jimmy shared his login details and was exploited. By sharing the impactful message about staying safe and smart online, the students hoped that their peers understand how they can also be vulnerable to online scams.
"We hope that through this short video, we can share a simple but impactful message to our peers to stay safe and be smart online. In this digital world, with technology becoming increasingly pervasive, our peers need to know that online scams are more dangerous than ever. It is better to be safe than sorry."
– Team New Town CHEERleaders
2nd Runner-up
New Town Primary School
Video Synopsis: Sky and Cynthia shared their personal information online and faced the dire consequences of their mistakes. It is important to stay safe online!
"When deciding on the category, we thought about the common activities that our friends might do online, such as using social media and playing online games. We wanted to remind them on how they could keep themselves safe online. We decided to choose the category, Be Safe. We learnt the importance of staying safe online so that others will not be able to get your information and pretend to be you online."
– Team TNGuardians
Winner
Bukit Panjang Primary School
Video Synopsis: While playing on his mobile phone, Ah Boy received a text claiming he has won a prize. Ah Boy is tempted but needed to pay the pay delivery fees within the hour. Viewers will learn how to identify and avoid scammers as Ah Boy wrestled with his conscience and made his decision.
"We hope that through this video, more students will become more aware of scams such as how they look like and how to avoid them. We also want them to know that scammers do not only target adults, but also children like us."
– Team BPPS CyberScanners
1st Runner-up
Raffles Girls' Primary School
Video Synopsis: Viewers will learn how to mitigate the dangers of the Internet with our Cyber wellness agents. Make smart decisions with the SURE acronym system. Be SURE, Be SMART.
"I learnt that there are many ways to be safe online, one of it is to use special characters to create a strong password. The Clips app is very helpful as it allows me to create interesting features to educate the younger audience who are more vulnerable to the hackers."
– Tanisha V Naravan, Cyber Wellness Ambassador
2nd Runner-up
Sengkang Primary School
Video Synopsis: Pick up tips on how to avoid becoming the victim of online scams. This video highlights common traits of online scams so users can guard themselves against them.
"Our video's title is "Don't be scammed, be alert!". The theme of our video is centered on reminding netizens to "Be Smart" when they are online. Through our video, we aim to educate the public on the importance of not becoming a victim of scams."
– Team Cyber Buddies
Winner
Pei Hwa Presbyterian Primary School
Video Synopsis: Jia Cheng blackmailed his way into becoming the administrator of a group chat. He abused his new-found power to bully his class mates. When the teacher found out, Jia Cheng was reprimanded and apologised to the class - a lesson on how cyberbullying can affect your peers.
"Our team chose the theme "Be Kind" as there has been more emphasis on cyberbullying in recent times. With the prevalence of students having mobile phones and being on chatting platforms, we wanted to encourage them to use kind words and behave in an appropriate manner online."
– Team The Cyberbullying-Buster
1st Runner-up
Fuchun Primary School
Video Synopsis: This video highlights the need to curb insensitive comments made due to the increased time students are spending on digital devices as a result of the Covid-19 pandemic. It shows the effect of insensitive and disrespectful online comments made by students on their peers.
"We've come across peers being disrespectful online and ignorant of the consequence of their behaviour and this inspired us to create content on cyber wellness issues they faced, based on our peers' feedback which we deemed important and could resonate with."
– Anna Dong, Cyber Wellness Ambassador
2nd Runner-up
White Sands Primary School
Video Synopsis: Andy was hurt and frustrated after being cyberbullied in the class group chat. With the support of his friend Cheyenne, Andy gained the courage to stand up to his bullies by informing their teacher, Mr Sim.
"It is important for us to rally together and everyone to be an upstander. I learnt this as I once accompanied a victim to inform a teacher immediately about a case of cyberbullying.
– Cheyenne, Cyber Wellness Ambassador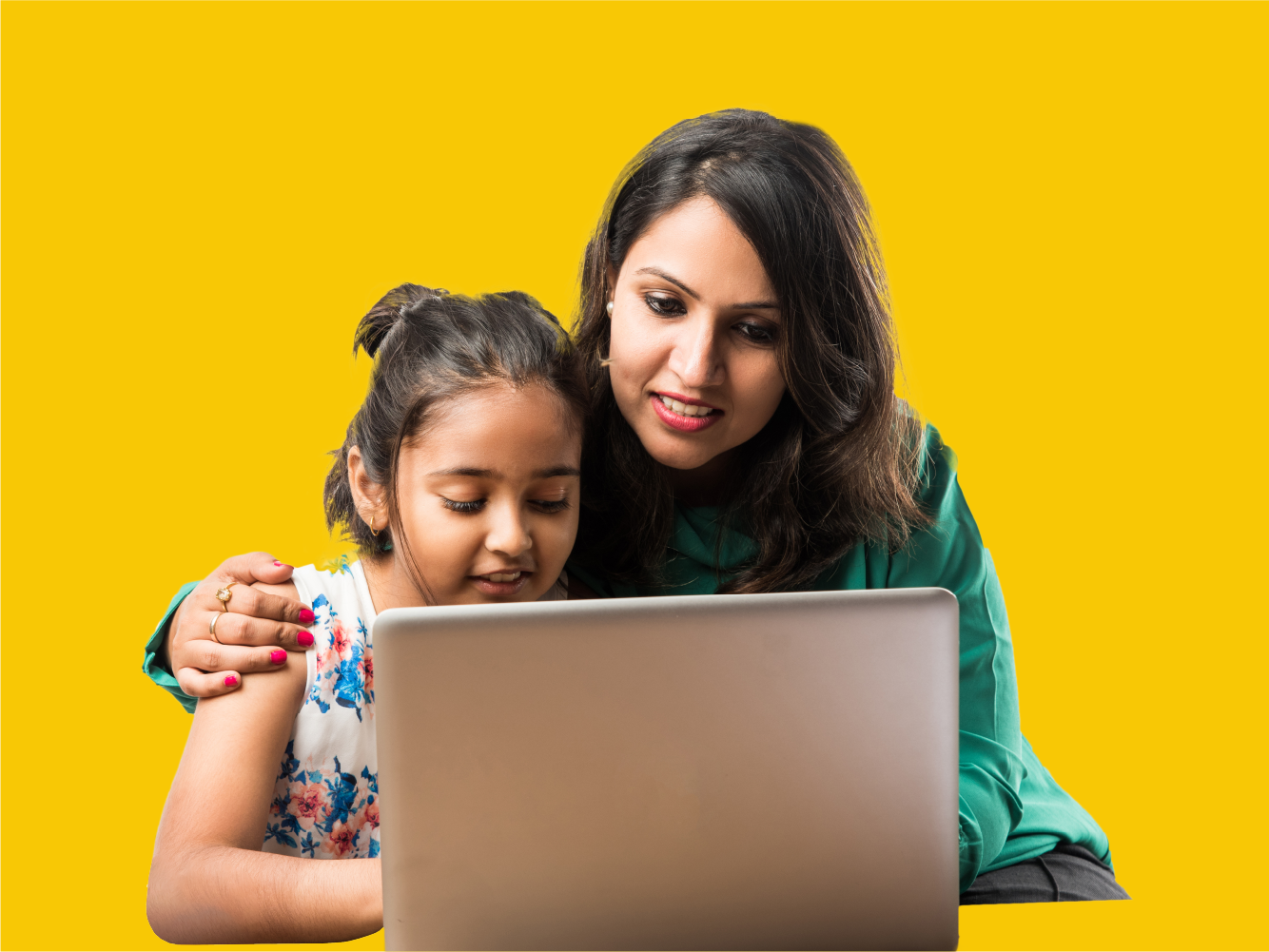 Navigating the Cyber World Safely
In this cyber centric world with technology permeating the everyday and becoming increasingly pervasive, online harms and risks are more prevalent than ever.
As you navigate the digital landscape, understanding the possible dangers of the digital world arms you with the knowledge that there are things to avoid online. It promotes and enhances awareness and adoption of good cybersecurity practices, equipping you with the ability to recognise cyber risks and safeguard yourself so you can explore the online world with confidence.