I'll donate
Donate to our cause





Support our cause by contributing to Digital for Life Fund.
Digital for Life Fund is established as the flagship fund under the Digital for Life movement. Your donation will go towards supporting activities to help Singaporeans access digital and keep pace with technological transformation.
All donations received will be matched dollar-for-dollar by the government. For corporate donations to the cause, please contact Community Chest at ncss_comchest@ncss.gov.sg or at 1800 210 2600.
All donations $10 or above are eligible for 250% tax deduction.
I'll apply
Call for Proposals
Are you a non-profit organisation looking to drive community initiatives to address the digital needs of Singaporeans? The Digital for Life Fund provides funding for digital inclusion projects and activities that help all Singaporeans embrace digital and enrich lives. If you are not a non-profit organisation but keen to play a part, click here to get started.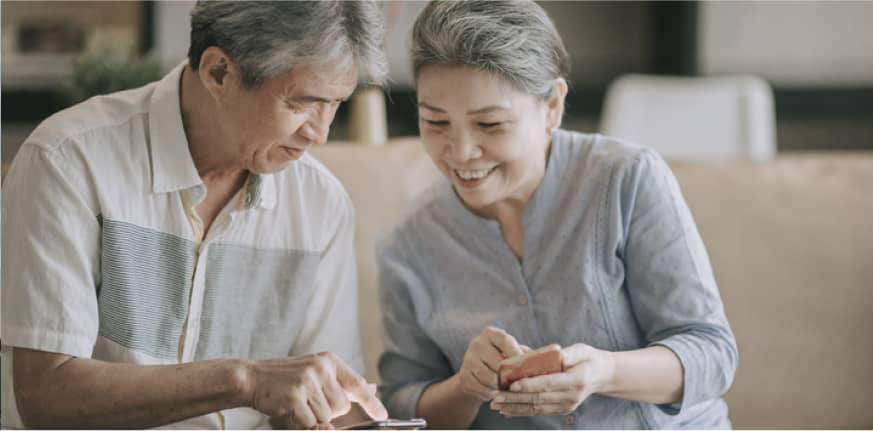 1. What type of projects qualify?
Projects should focus on the following pillars of the Digital for Life movement:
Digital Technology and Inclusion – building digital resilience and exciting different segments of society on how new digital technologies can enrich their daily lives.
For example: Supporting the needy with digital access tools and skills training.
Digital Literacy and Wellness – promoting good digital habits as society engages in the digital domain, including the areas of cyber safety, media literacy and mitigating the risks of online harms.
For example: Raise awareness of online harms and how to mitigate the risks.
2. Who can apply?
A non-profit organisation that is a Public Company Limited by Guarantee with the Accounting and Corporate Regulatory Authority (ACRA), or Society registered with Registry of Societies (ROS), or Charitable Trust registered with the Commissioner of Charities (COC), or Co-Operative registered with the Registry of Co-operative Societies, or Trade Union registered with Registry of Trade Unions.
3. How much funding is given?
The Digital for Life Fund provides funding of up to 95% of supportable costs, capped at $500,000 per year, and project duration for up to 2 years.
4. When to apply?
9 May 2022 to 17 July 2022 [Extended Date]
Results are estimated to be made known in October 2022 and it is recommended that projects should commence after award of funding.
5. How to apply?
Step 1: Download and complete Project Proposal Form.

Download forms
Step 2: Prepare supporting documents

a) Financial statements
b) ACRA business profile, Charity/Society/Co-operative/Trade Union registration, IPC approval letter
c) CVs/resumes of core team members
d) Quotations of cost items in the budget


Step 3: Submit all forms and supporting documents online

Online application
6. Resources to help
Tips on Completing Project Proposal Form
Frequently Asked Questions (FAQ)
7. Enquiries
For enquiries, please email to DFL_Fund@imda.gov.sg