Digital learning goes island-wide to empower everyone to discover and experience digital, for life.
With such a movement, we can reach out to more people and give them more opportunities to learn and expose themselves to new skill sets, new technologies.
30,000 people came together to learn, explore, and play a part
The Digital for Life (DfL) Movement was set up to help achieve Singapore's vision of becoming a digitally-inclusive society. Since its launch in February 2021 by President Halimah Yacob, the Movement has been enriching the lives of some 200,000 Singaporeans.
Now, the Movement has extended its outreach to the community island-wide with the inaugural DfL Festival. Graced by President Halimah Yacob and Minister Josephine Teo, the Festival attracted some 30,000 people from all walks of life to learn, explore, and play a part in building an inclusive digital society for Singapore. Over nine days from 21 to 29 May 2022, the Festival successfully marked a big step towards exciting everyone to explore and experience digital in their lives.
President Halimah Yacob, Minister Josephine Teo and Senior Minister of State Tan Kiat How graced the Festival.
People from all walks of life participated in the Festival held at Suntec Convention Centre, Enabling Village, Heartbeat@Bedok, and attended DfL webinars in the comfort of their homes.
110 Private-Public-People partners. Over 80 events. One heart.
What felt exceptionally uplifting was the strong community spirit as well as support. About 110 Private-Public-People partners — from private corporates, the public sector, and community — came together as one to make digital empowerment possible.
Over 100 programmes were hosted on-site, online, and in the heartlands to bring digital skills to families, seniors, youths, and persons with disabilities (PwDs). Some highlights were:
"Building an eco-system for e-accessibility adoption" by SG Enable
SG Enable's e-accessibility workshop equips PwDs with the knowledge of Web Content Accessibility Guidelines and best practices on how to provide useful feedback to organisations on e-accessibility. It is also a first by SG Enable to train PwDs, with the aim of building their capability to audit digital apps and services for e-accessibility.
"Doom the Gloom" by the LEGO Group
Each parent and child pair learnt "gloom-busting" cyber-wellness skills and healthy digital usage through fun, interactive videos and mini-games. Besides taking away digital-wellness knowledge, each parent-child participant walked away with an exclusive LEGO set.
"IM-OK" device by Lion Befrienders
The innovative "IM-OK" device helps remotely monitor the well-being of seniors who live alone, and at the same time educate them on how they can protect themselves from scams.
"Be cyber-secure to protect your family from online threats" by Sophos
The webinar shared real-world cases of phishing and ransomware attacks, and taught useful tips to participants to help protect their family members from online threats.
"Coding with Roblox" by Saturday Kids
Through this webinar, kids learnt how to create games with coding and programming language with the popular online Roblox game.
Rallying the community to provide data connectivity for the digitally vulnerable
Officiating the Data for All initiative, the Festival rallied the community to pledge 30,000 free mobile data lines to vulnerable groups.
This collective effort by the customers of M1, GOMO by Singtel, and giga! by StarHub, together with seven social service organisations — MSF ComLink, AMKFSC Community Services, Care Corner Singapore, Lions Befrienders, NTUC Health, Thye Hua Kwan Moral Charities, and SG Enable— will bring digital access to some 30,000 seniors, children and youths from low-income families, as well as PwDs and their caregivers.
The seven partner organisations who supported Data for All initiative (from left to right) are AMKFSC Community Services, Care Corner, Lions Befrienders, MSF ComLink, NTUC Health, Thye Hua Kwan Moral Charities, and SG Enable.
It has been a hassle to have to top up my prepaid card or to run out of data just when I need it. With the monthly free data top-up provided by Singtel under the Data for All initiative, I look forward to making more WhatsApp video calls with my friends and attending Zoom parties organised by Care Corner Active Ageing Centre!
Entrenching Digital for Life deeper into the heartlands
98 activities also took place across 61 pop-ups locations in our heartlands, including Ang Mo Kio Public Library, Bukit Batok Community Club and Kreta Ayer Community Club. Singaporeans across the island got to participate in various workshops on how to stay safe online, as well as pick up new digital skills. With the support of partners such as NTUC FairPrice, National Library Board, Singapore Police Force, and numerous ground-up volunteers, they enjoyed an array of activities, which included:
"Chinatown Street Art Walking Tour" by Jalan Besar Community Club and SG Digital Office
The SG Digital Office (SDO) mobilised tech company Learning Development Resources (LDR) to bring new tech experiences to the community. Working with Jalan Besar Community Club, seniors who signed up for the complimentary tour strolled down Chinatown Street to see murals come alive through an Augmented Reality (AR) software. The public was further engaged in this Private-Public-People movement — youth volunteers from Catholic High School and local enrichment centre Mindstretcher helped guide the participants to use the iPLUS Locomole app.
"Geylang Serai Heritage Trail (Digital Edition 2022)" by Geylang Serai Community Club and SG Digital office
As seniors explored the Geylang Serai community on foot, they learnt to use phone navigation to plot the Heritage Trail. They were also taught to share photos on social channels and clock in steps on the Healthy365 app.
"Inaugural Igniters for SADeaf" by Singapore Association for the Deaf (SADeaf)
During the Festival, the SDO Digital Ambassadors co-led a series of training with SADeaf. They taught the first batch of Igniters Digital Mentors, who signed up to be SADeaf volunteer mentors, how to interact with people who are Deaf and Hard-of-hearing as well as guide them to use basic digital apps.
Acquiring this valuable knowledge, the Igniters went on to reach out to the hearing-impaired community, to support and enrich their lives through digital empowerment.
We are very happy to be part of the Digital for Life Festival. Through it, IMDA has connected us to different technology companies to leverage their expertise, to build an inclusive society and enable lives.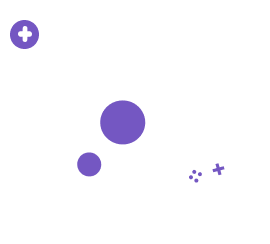 Join our Digital for Life Movement
If you are keen on enhancing your digital skills, visit the SG Digital Office website for a full list of programmes.
A small act from you and I can make a world of difference to the larger community out there. You can contribute to the DfL Movement through donating, volunteering your skills and time, or start a project as we continue to build a digitally-inclusive society together. Find out more on how you can get involved now!
Not everybody can afford or has access to digital technology. If we can all pitch in and donate, we can help more people.