Parents have often been told by experts to regulate their children's screen time, but the COVID-19 pandemic upended that advice. As homes became hubs for online classes, and working parents and caregivers continually seek to entertain children, the young ones have been given free rein over their devices to learn, play and socialise.
But as children spend even more time online, adults grapple with the question: how do we keep them safe from the dangers that lurk in cyberspace?
Ben King, Country Director for Google Singapore, says, "In today's age of remote working and learning, technology has brought undeniable benefits in connecting people, and directing them to the information, solutions and services they need. As more young children come online, it's important for children to become confident online explorers and navigate the internet safely. We want to ensure a positive and safe environment for them to reap these benefits, while having the ability to make good judgments online."
Internet Matters: Parents Concerns Show Up In Google's Survey
In a February 2021 survey by Google, 62% of Singaporean parents expressed increased worry about online safety during the COVID-19 pandemic. Their top concerns included protecting children's privacy and security online, spotting and preventing children from participating in scams and ensuring that they do not overshare personal information online.
And while parents were confident that they could help their children safely navigate the web, more than one-third of those interviewed say they have never spoken to them about how to protect themselves online.
Ben says, "Children must be equipped with the fundamentals of digital citizenship and safety so that they can navigate our increasingly digital world confidently."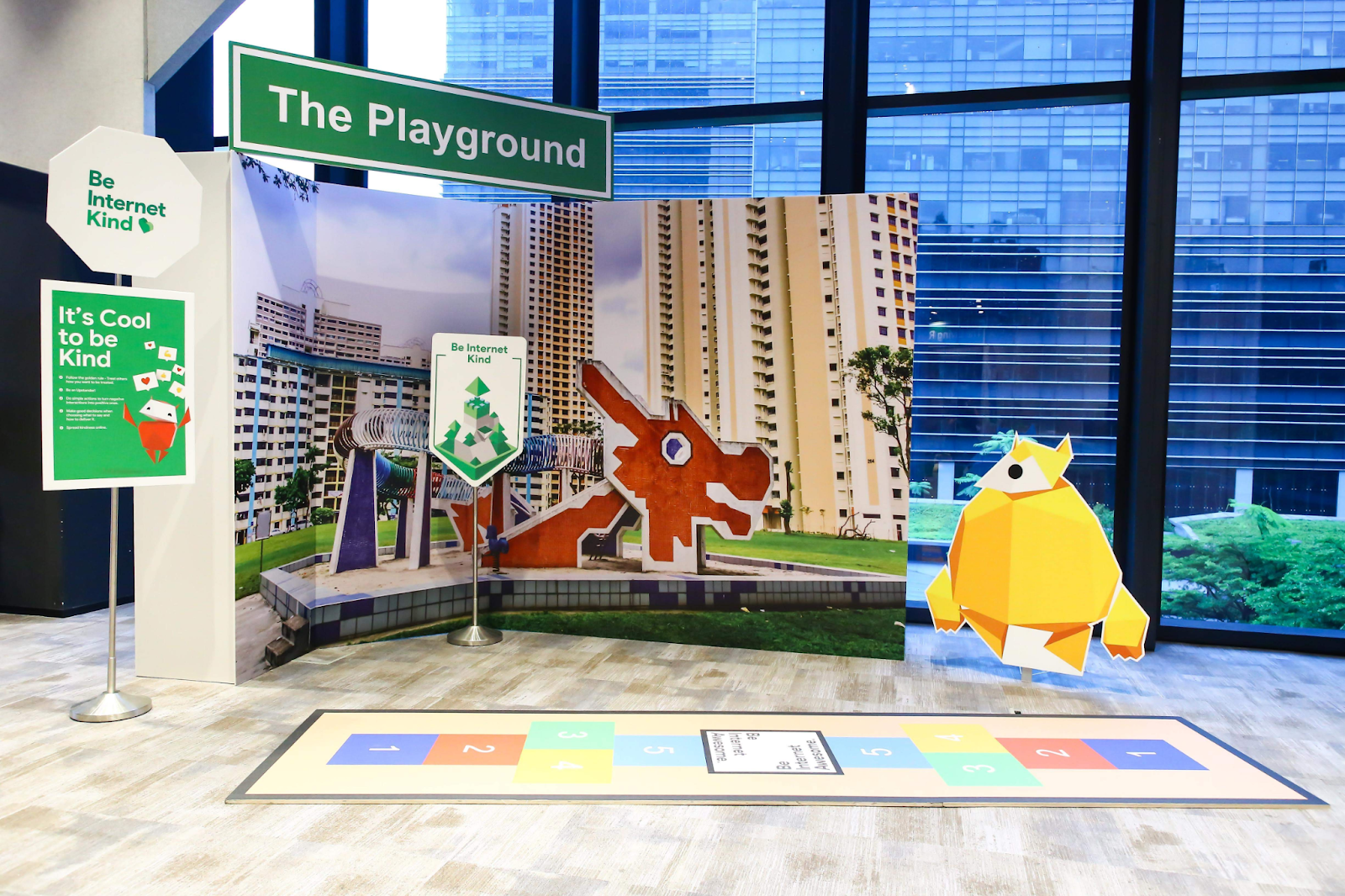 Google is not letting the pandemic stop it from continuing its efforts to educate children on how they can explore the internet safely. In 2019, some parents and children did in-person activities at the Google Online Safety Park, which was held at the tech giant's office. Participants gave the interactive experience two thumbs up and parents said they would recommend the programme to others. Google and the Media Literacy Council (MLC) had plans to scale and do more face-to-face outreach through a roving installation in 2020 but the pandemic put a dampener on those efforts.
To keep the momentum going, Google worked with the MLC to encourage primary school students to go through Interland, a free browser-based game, in 2020.
Teaching Internet Safety Through Interland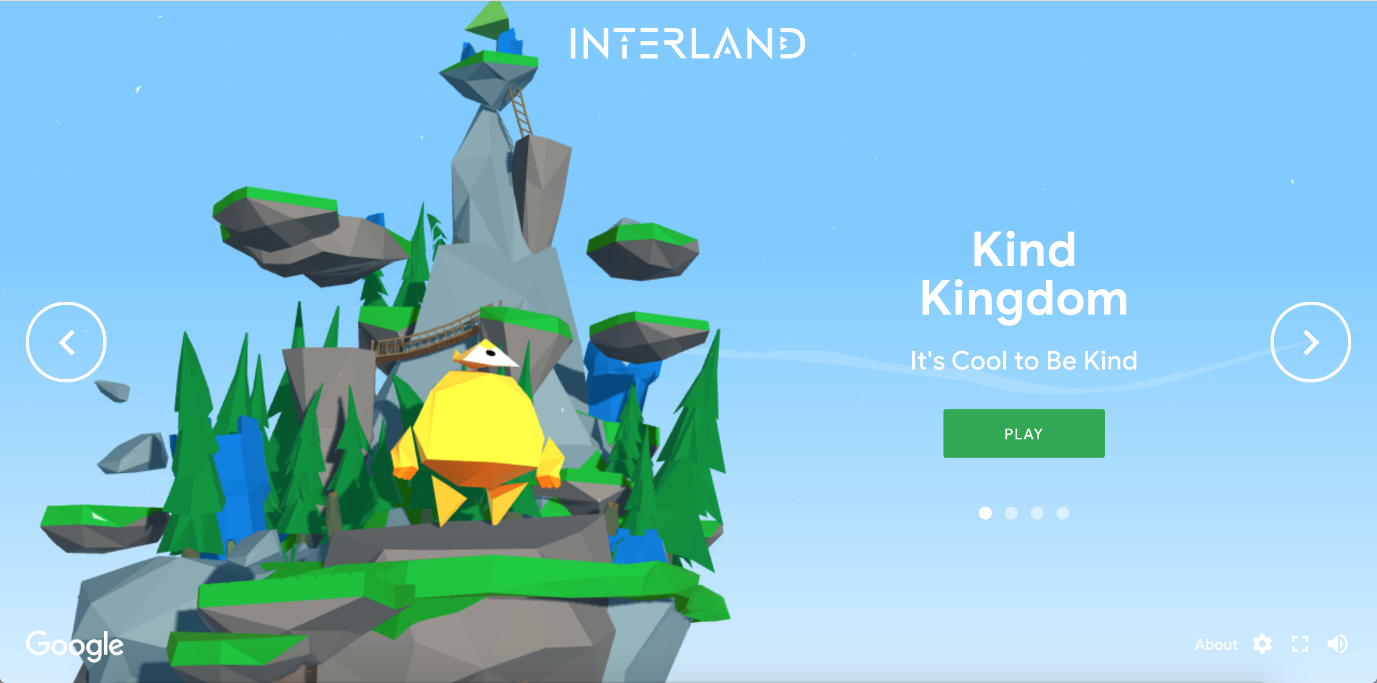 After going online to get to Interland, users then embark on challenging quests across four mini islands: Kind Kingdom, Reality River, Mindful Mountain and Tower of Treasure. Interland is part of Google's Be Internet Awesome curriculum which was created by Google in 2017 together with experts in online safety to teach children digital safety. Thus far, more than 2,300 students across four schools in Singapore have participated in Interland in 2020.
Players, called Internauts, must deny hackers, sink phishers, outsmart oversharers and stand up to cyberbullies. For example, when they are in Kind Kingdom, players pick up hearts to send kindness to Internauts and block and report troublemakers, who are making others distressed. The activity encourages children to not only be kind, but to speak out when they see someone being bullied.
Ben explains that Google's aim with piloting the Be Internet Awesome programme in schools is to complement what the Ministry of Education (MOE) already has in place. "Children learn best through experiences, and while we couldn't bring a physical installation to schools, we see Interland as an important extension of the ongoing cyber-wellness curriculum. The game is a fun and easy way to engage them, without overwhelming both the system and the teachers."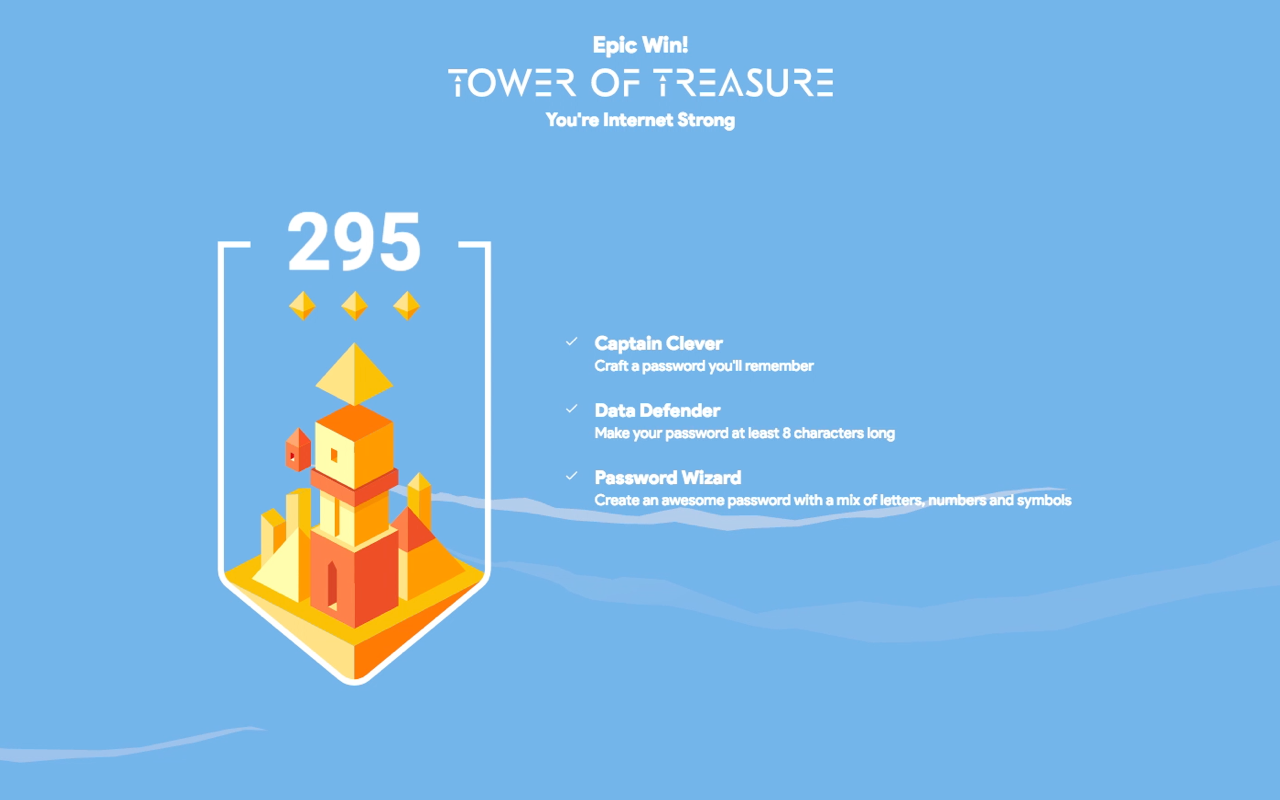 A spokesperson for MLC says, "The Media Literacy Council is pleased to partner Google once again for its Be Internet Awesome programme. As our children become increasingly connected to the internet, programmes such as these are more important than ever to equip youth with knowledge on online safety and responsibility, so that they can explore the digital world with confidence."
More Partners To Spread The Cause
For its next phase, Google wants to collaborate with more partners under the Digital for Life movement. It is currently in talks with the National University of Singapore (NUS) to rope in students for the Be Internet Awesome - Interland initiative under the school's Teach Singapore programme, which encourages NUS students to coach and mentor disadvantaged school-going children and youths.
As technology progresses rapidly, there is more work to be done to help our young ones stay protected online, as well as upskill their tech know-how, says Ben.
A Tech Giant's Social Responsibility
Ultimately, Google believes that it should make an impact in the community where it has set up its home. With its Asia-Pacific headquarters in Singapore and more than 2,000 employees here, Ben says, Google is always ready to pitch in to improve digital literacy and ensure digitally inclusive communities.
He says, "At Google, our mission is to empower Singaporeans today, for tomorrow. The initiatives to promote online safety creates a strong foundation for current and future generations of Singaporeans to leverage and build on the enabling abilities of the Internet as we embrace a more digital economy."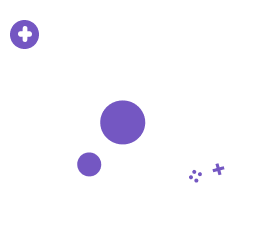 There are ways you can equip your child with the skills to be safe online or help improve digital literacy in Singapore:
Keeping children safe online is one of our top priorities at Google, and we're always looking for partners to join us and help build a positive and secure environment for them. Parents can also download the

Be Internet Awesome Family Guide

for more tools and resources to learn about online safety and citizenship at home.
Keen to start an initiative that helps build a digitally inclusive society or contribute to the Digital for Life Fund? We're here to help. Find out more at

www.imda.gov.sg/digitalforlife/get-started