The team behind Project D.I.P.: a ground-up initiative that helps underprivileged children master the basics of how to use a computer and maintain their devices well.
Gen Z is often touted as a generation of digital natives. Growing up in a time when children and teenagers are so familiar with computers, tablets and smartphones, they are often pegged as tech-savvy users and agile to adapt to new changes in technology.
However, it's a common misconception that needs debunking, says Ms Francesca Phoebe Wah, the founder of ground-up initiative Project D.I.P, which stands for Digital Inclusion Programme. She and a team of volunteers are on a mission to bridge the digital divide in Singapore, improve digital literacy among the young and help those who have fallen behind in their digital education.
Besides having laptops or tablets for learning, these children also need to be taught the basics of using these devices and how to maintain them for long-term use, says Francesca.
"For many of these students, it's the first time that they have access to a laptop at home. We shouldn't assume that they know how to configure the settings or have the best care practices because these things are taken care of when they use computers in school. While it might be common sense to those who use computers regularly, it may not be so simple for those who don't.
"Learning how to use a computer and what its functions are is like mastering a whole new language."

Francesca Phoebe Wah (above) was determined to get Project D.I.P going as she knew how many children from lower-income families would benefit from it.
Through her outreach with Bringing Love to Every Single Soul (BLESS), a non-profit organisation she started in 2014 that works closely with rental flat communities, she received texts and calls from worried parents. They were concerned that their children would fall behind with their home-based learning (HBL) classes, especially since they themselves did not have the IT know-how to operate a computer.
Francesca knew she had to do something. After all, she knew first-hand what it was like to struggle to get through school without adequate support.
Coming from a low-income family herself – her father is a school bus driver and her mother a housewife – there were times when Francesca had no money to buy school supplies. She struggled in Secondary 1, failing almost all her subjects at the start of the year. A concerned teacher stayed back with her for extra classes every day, while other teachers gave her lots of encouragement and guidance. The following year, Francesca topped the cohort.

Financial aid from the government and community assistance helped with her university expenses. She received a scholarship to do a double major in psychology and social work. Her love for learning led her to obtain two master's degrees – one in social work and another in business administration.
She never forgets the help she received from the community and continues to pay it forward by starting various initiatives to help those in need.
When the pandemic hit, she saw how Project D.I.P could benefit lower-income families. Parents needed a helping hand during a time when many of them were struggling to hold on to their jobs.
"Education was not their priority. They were more concerned with how they could put food on the table. That prompted me to think about how we can adopt a holistic approach to promote digital inclusion amongst those living in rental flat communities," says Francesca.
Over two months, Project D.I.P worked with volunteers and formulated a plan to reach underprivileged primary school students through a four-tiered framework: Equip, Empower, Enable and Elevate. The first step is to equip each student with a laptop, followed by a comprehensive course to teach them the basics of using the device, thus empowering them with digital literacy skills. The team also looks into ways to enable each household with stable internet access and elevateIT capacities in the community.
Working with partners and other volunteer organisations helped Project D.I.P get their efforts underway.
At the start, the team works with schools to identify students who need a laptop. Under the NEU PC Plus Programme run by IMDA, low-income households with students or people with disabilities can own a new computer at an affordable price. Project D.I.P. also receives grants from Temasek Trust's oscar@sg fund, to help those who are unable to pay the subsidised costs of the laptop.
Those who are ineligible for the NEU PC Plus Programme can get a second-hand refurbished laptop from non-profit organisations like RE-PC and Engineering Good. The public can donate their old laptops to these organisations, and its volunteers fix and reformat the computers with a new operating system before handing them over to students who need them. Project D.I.P also receives grants, which it puts towards buying new laptops from a vendor at discounted prices.
Once the children acquire a working laptop, Project D.I.P takes them through an intensive digital literacy workshop and teaches them good maintenance habits.

Children who take part in the project are given a laptop. They also attend a workshop that covers topics like how to connect to a Wi-Fi network and use the internet safely.
The workshop, which takes 7.5 hours to complete and is conducted over a few days, was carefully curated to avoid duplicating the ongoing digital literacy curriculum that is already in place in schools.
The children learn skills such as how to use search engines, connect to a Wi-Fi network, create folders on computer hard drives to store their work neatly and keep their Windows system updated. At a time when virtual classrooms are the norm, they are also taught how to use platforms like Zoom so they can take part in group work efficiently.
Once the children are familiar with the basics, they are then taught concepts like online safety and are given opportunities to role-play scenarios. For example, in one class, the students were asked if they played Among Us, a multi-player game where users can chat with other players.
Mimicking how interactions can occur in the game, the trainers prompted the children for personal information such as their address or if their parents are home. They then had a discussion to show how they have unintentionally released information that could be used against them – something that could happen online too.
Since Project D.I.P officially started in 2021, some 300 students from 10 schools have attended the workshop. Each class is led by a main trainer, who usually has coaching or teaching experience. There are also support trainers to provide one-to-one guidance. The support trainers are volunteers who come from community groups and corporate volunteers such as RSVP Singapore and GIC.
Alan Wong, a project D.I.P volunteer who is the team lead for the Empower pillar, crafted the curriculum and lesson plans. At times, trainers have had to adapt some of what they teach to the children's experiences.

The programme curriculum was crafted with the children's profiles and backgrounds in mind.
For example, through chats with the students, the trainers found out that some of them do not have study tables, so they use their laptops on their beds. However, as the fans cannot release heat through the vents as they are blocked by the sheets, the internal computer parts may be affected in the long run.
So, the trainers walked the children through the steps of how the computer will break down over time so that they understand why they should maintain good computer usage habits. Even things like how to hold a mouse the right way or computer ergonomics are discussed.
Alan, who has experience with training and business development, says, "The training curriculum of Project D.I.P isn't an IT programme. We created this workshop from the user perspective and used a design-thinking approach. Based on each student's profile and background, we look at what resources they have access to and how they will likely use the computer. From there, we can help them work out the best practices."
Project D.I.P's participants have given the programme two thumbs up.
At Noor Hakim Bin Muhammad Noor's house, the laptop he received through Project D.I.P means more peace at home. The Primary 5 student says, "I had to fight with my brother over my mum's laptop. Now that we have our own laptops and we know how to use them, we can do our schoolwork smoothly."
For Primary 6 student Tan Yi Kai, going through the digital literacy workshop showed him a new way to find resources for his schoolwork. "I learnt how to use Google to search for any words that I don't understand. It is also easier for my eyes because the screen is bigger than the phone."

Each workshop is led by a main trainer, while support trainers focus on one-on-one guidance.
Even after the children complete the Project D.I.P programme, Francesca believes learning must continue.

As she puts it, "The children require regular practice when using the computer. At Project D.I.P, we want to ensure that different stakeholders such as schools, alumni or mentors from various befriending programmes continue to provide opportunities for the children to use their laptops and encourage them to be responsible Internet users after the workshop."
Having experienced first-hand how constant guidance, encouragement and community support can change the course of a child's life, Francesca wants to ensure Project D.I.P's longevity.
This recipient of the Singapore Youth Award 2019 says, "Each of us has 86,400 seconds a day in our life. If we want the value to appreciate, we have to invest time to lift others. Live intentionally and honour every minute of our lives, to better the future of Singapore for ourselves and the next generation."

About 300 students have gone through Project D.I.P's programme since it started in 2021. Francesca hopes to get more volunteers to expand outreach and follow up with 'graduates'.
With Project D.I.P, she hopes to appeal to the alumni from the various primary schools to come back or attract more volunteers to come on board to teach refresher courses for the programme's 'graduates' while continuing its outreach with new students.
The team is looking for volunteers to fill these roles: main trainers who have some teaching background and are confident in working with children, and support trainers who can assist during classes. There's also a need for volunteers who can go door-to-door to do needs assessment and people who could donate or repair laptops.
Ultimately, Francesca sees a community coming together, and is confident that people will step up and answer the call to volunteer.
"Singaporeans generally don't close an eye to those in need. We share the same heartbeat for the future of Singapore, so I believe many will step forward to invest the time to uplift others."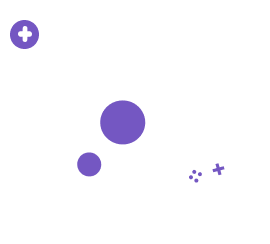 There are many ways you can get involved with Project D.I.P or get your own project going:
If you would like to volunteer with Project D.I.P, please e-mail

projectdipsg@gmail.com

If you can donate a working laptop, please contact Project D.I.P's partners who will refurbish the laptop for a beneficiary:

RE-PC: Please fill out this form.

Inspired by how Francesca started Project D.I.P and are keen to start your own initiative that helps build a digitally inclusive society? We're here to help. Find out more at

https://www.imda.gov.sg/digitalforlife/Get-Started