An RLAF volunteer helping a beneficiary navigate a mobile app.
Image: Rahmatan Lil Alamin Foundation
When mosques reopened after a three-month closure in 2020, Muslims in Singapore were happy to get back to their routine of going for congregational prayers and religious classes. There was, however, extra steps such as using a new booking system, instead of turning up at the mosque like they usually do.
To get a slot, 63-year-old Mdm Faridah BeeBee Binte Moulana Abdul Kader had to ask a friend to help her make the booking. While it took just minutes to do, she had no idea how to log on online to get it done nor did she know about where to go to learn how to get started.
Around the same period, Mr Muhd Faizal Othman, chief executive officer of charity Rahmatan Lil Alamin Foundation (RLAF), was hearing similar stories. He also saw first-hand how lost some seniors were with getting online. Once, he was queuing to perform congregational prayers at Hajjah Fatimah mosque in Beach Road when he saw a few seniors waiting around. After talking to one of the mosque's volunteers, he found out that they made the trip down just to get help.
"It dawned on me that the seniors may not be engaged in the digital world, either by choice or due to other circumstances. They would be left behind if they aren't IT savvy as most transactions are going digital. I had to do something," recalls Mr Faizal.
For him and the volunteers at RLAF, which was founded in 2009 to build a compassionate community, something needed to be done. But they soon found out that there was some apprehension from seniors about learning new digital skills, even though there were resources and courses available to them at SG Digital Offices located at selected community centres and libraries.
So, if the seniors were not going to go to classes, RLAF decided that it would bring digital literacy programmes to them instead. As Mr Faizal puts it, the "stars were aligned" as RLAF was able to partner with mosques and engage the seniors when they went for their religious classes.
In March 2021, the Digital Transformation for Seniors (DTS) programme was launched at four mosques.
A presentation by RLAF on digital adoption.
Image: Rahmatan Lil Alamin Foundation
RLAF volunteers started drumming up interest by popping in at the end of classes to encourage seniors to sign up. The selling point of DTS: participants would know how to use the mosque booking system by the end of the session. All they had to do was attend lecture-style sessions or visit a kiosk in the mosque to get one-on-one help from a volunteer.
At first, there were only a few who were keen to try out. But soon, satisfied students were helping RLAF spread the word about how beneficial and informative the sessions were.
Mr Faizal says, "They needed a nudge to get started. The mosque is a setting that's more appealing to them as it's a place they frequent often and are familiar with. We also encouraged them to take part in the lessons because knowing how to use various apps and get online would be more convenient for their daily activities."
The outreach expanded quickly as nine other mosques were included under the programme. Within one month, more than 1,600 seniors had signed up.
An RLAF volunteer introducing a beneficiary to mobile apps.
Image: Rahmatan Lil Alamin Foundation
Mr Faizal says that the momentum from successfully learning how to use the booking system encouraged participants to enquire about what else they can do online and how to use other essential apps.
One tutorial that benefitted the seniors was how to log on to virtual meetings on Zoom. It came in handy during Hari Raya Aidilfitri. Social gatherings were still limited, so Zoom was a good way for the seniors to celebrate with a larger group of family online. For many of them, it was also a way to reach out to their family members who were overseas.
Another lesson that the seniors were taught was what scams are and how to protect themselves when they go digital. For example, facilitators would discuss how to discern if information sent to them on WhatsApp is correct and verified. In one class, a theoretical scenario became a real-life event.

A facilitator was advising his group of students to avoid picking up calls from unknown numbers that start with '+65'. Just as the class finished discussing how these overseas spoof calls are from scammers and how they should not share confidential personal information over the phone, a student received an unsolicited phone call with the prefix.
Recalling the incident, Mr Faizal says, "They saw for themselves how these situations are very real. It was important for them to learn about scams and that not everything on WhatsApp is reliable. We're teaching them how to be careful online and protect themselves."
In the next phase of DTS, RLAF is planning to expand the introductory programme to 10 additional mosques. But beyond helping Muslims, RLAF also wants to expand the programme to reach seniors of any faith.
Hence, it is working with Roses of Peace (ROP), a youth-driven ground-up movement that promotes the interfaith messages of peace, love and harmony, to get other religious organisations and community partners to start their own digitalisation programmes.
An RLAF volunteer teaching a beneficiary how to use a mobile app.
Image: Rahmatan Lil Alamin Foundation
Working together with ROP is in line with what RLAF stands for, says Mr Faizal. "The name of our organisation means 'Blessings to All'. This is our ethos, regardless of religion or creed."
When it comes to kickstarting community projects, RLAF focuses on vulnerable groups such as families and children, seniors, persons with disabilities and communities affected by humanitarian crises. With DTS, RLAF has a focus on helping seniors enrich their lives by going digital.
"An important criterion (for starting community projects) is that it should benefit everyone, regardless of race and religion. They should also help to promote understanding and strengthen bonds within and amongst different communities in Singapore," explains Mr Faizal.
RLAF hopes to give out certificates for completed modules as an incentive to seniors to learn as much as they can.
Some seniors have been eager to go beyond easy skills, after getting a taste of how going digital can ease their lives. Mr Faizal recounts how two seniors asked for help with more complex scenarios.
One asked about how to set up a business, so a volunteer taught him how to get started on BizFile, the online platform for registered businesses in Singapore. The other one was keen to learn about PayNow, a payment service that lets users send and receive money from one bank to another using a mobile number. Her husband had been reluctant to let her use it as he was worried that she may accidentally press the wrong button or send money to the wrong person.
"Despite her husband's concerns, she wanted to know how to do it as it's another way of making transactions. We taught her but also advised her that she needs to be careful. She said she would teach her husband too," shares Mr Faizal.
It isn't just the seniors who benefit from being part of DTS. One young volunteer shared that working with seniors reminds her of the joys of volunteering as she was able to share her skills with others. The student had chanced upon DTS and decided to sign up.
As she engaged with the seniors she helped, she learnt about their apprehension to start learning. One woman's children would get frustrated with her when they tried to teach her, so she was grateful that the DTS' volunteer patiently explained how to use a smartphone.
"I encourage others to sign up as a volunteer for DTS - or as a volunteer in general - because you can make a difference in someone's life or their experience," says the volunteer.
An RLAF volunteer explaining the functions of mobile apps.
Image: Rahmatan Lil Alamin Foundation
The success of the DTS programme has encouraged Mr Faizal to think bigger. He's hoping to convince more seniors to go further in learning about the possibilities the digital world can offer. Perhaps someday, he says, they might be able to code and make apps.
"It may take a bit more time for our seniors to learn, unlike young people who can learn easily. But they can be as good as the young ones."
Mdm Faridah, who has since embraced going digital, says that the DTS programme has helped her save time and money. Now, she encourages her peers to sign up for the classes. "I stopped asking my friend because I didn't want to be a burden. I found the material from the DTS programme simple to grasp. It has greatly aided me in scheduling classes, prayers, and other activities.
"Upgrading oneself as a senior citizen is a must, especially in these trying times. All I need to do now is practice a few times."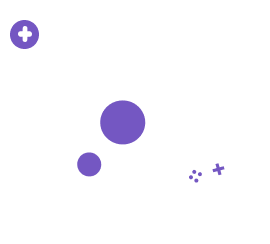 There are many ways you can get involved with RLAF or get your own project going:
If you are passionate about helping seniors would like to volunteer with RLAF, please fill out this

form

. Everyone is welcome.

Inspired to help others in your community go digital but don't know where to start?

We're here to help. Find out more at

https://www.imda.gov.sg/digitalforlife/Get-Started