By Cesar Ilao III
Last December 2020, the Government released the Research, Innovation, and Enterprise (RIE) 2025 plan, laying out the country's scientific and digital ambitions for the next five years. With its whopping S$25 billion budget, the RIE2025 represents Singapore's most ambitious R&D programme to date.
Building upon RIE2020's legacy, the new plan will continue to focus on and expand the country's Smart Nation and Digital Economy initiatives. This means bolstering Singapore's prominence as a digital leader by deploying emerging tech like 5G in surprising new ways.
With its breakneck speed of 20-gigabits per second, the nationwide rollout of 5G standalone networks by 2025 will pave the way for innovative applications, including self-driving cars, immersive gaming and telemedicine. As the demand for 5G-powered applications surges, the technology will generate at least 22.3 million jobs globally by 2035. Accordingly, Singapore is already setting into motion efforts to ensure a sustainable pipeline of 5G talent.
To materialise RIE2025's targets as early as now, the Infocomm Media Development Authority's (IMDA) Comms and Connectivity Programme Office (C2PO) under the BizTech Group drives the innovation, translation, commercialisation and adoption of future communication technologies like 5G. Through its two divisions—Business Solutions and Engineering—C2PO is meant to establish the necessary enablers for innovations, including testbeds and modelling tools.
In this feature, read about C2PO's efforts to build a progressive digital ecosystem in Singapore through IMDA employees like Mr Tay Xin Yong and Mr Ian Ho.
Mapping out a 5G ecosystem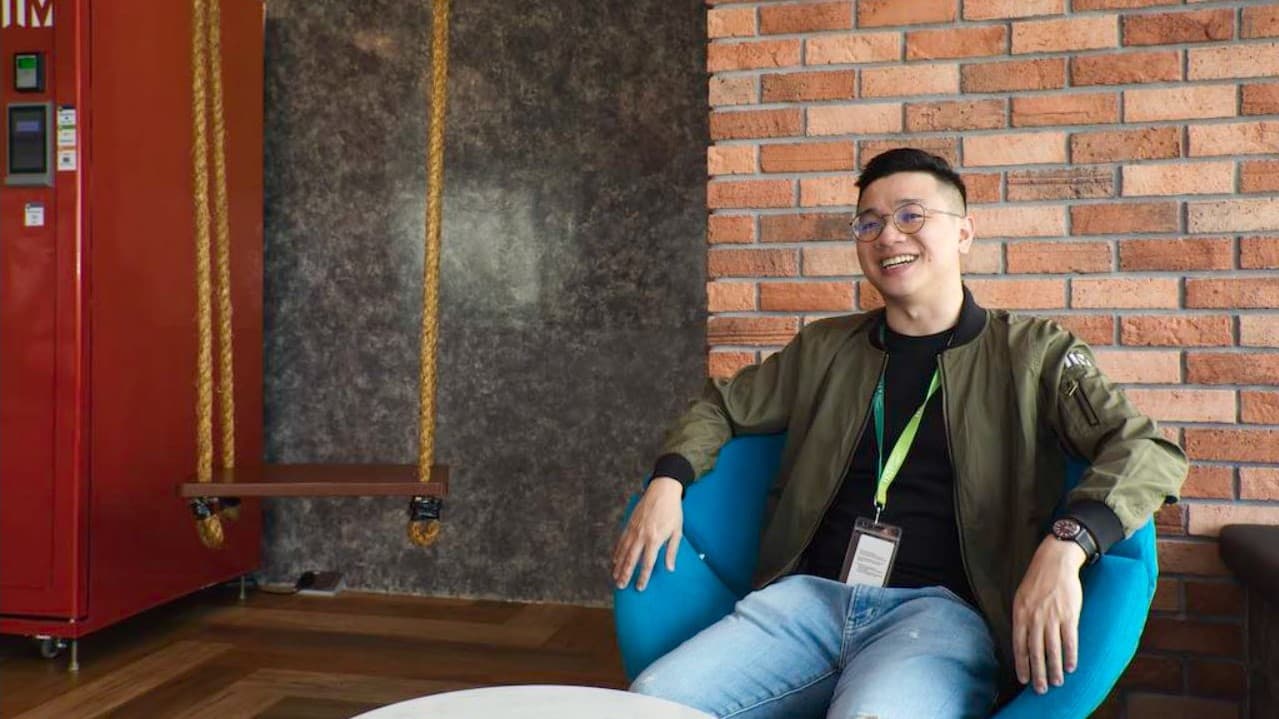 Having joined IMDA earlier this year, Mr Tay quickly found a niche to channel his zeal for cutting-edge tech. As C2PO's Manager, he encourages both public and private sectors to explore and adopt 5G's capabilities through grant programmes, awareness campaigns and international collaborations.
Like many others who lived through the Internet's earliest days, Mr Tay's first online foray was made possible with a 56K modem. With its speed of 33.6 kbps and distinctive dial-up noise, modems are largely unheard of today, but Mr Tay considers them as a reminder of just how much connectivity has advanced through the years.
It's no surprise then, that Mr Tay finds fulfilment in advancing frontier communication technologies like 5G.
I am thrilled by the possibilities in tech and the uncertainty it brings. Who knows what we would have or could do with tech given another decade?
Mr Tay Xin Yong
Working under C2PO's Business Solutions team, Mr Tay's role includes raising awareness of 5G's use cases through IMDA initiatives like the $40 million 5G innovation fund in 2019 and the recent $30 million 5G commercialisation and adoption fund.
"The 2019 5G innovation fund focused on learnings from technical trials and 2021 5G adoption Fund focuses on driving commercialisation by industries on 5G use cases," he explained. "Through these two initiatives, we hope to raise awareness early by sharing the benefits and potential use cases enabled by 5G. We also assess the use cases regularly to assess the potential of being commercialised and adopted industry wide."
Reflecting on the bigger picture, Mr Tay and his team are raising Singapore's digital economy to greater heights in their own way.
It is enjoyable and rewarding to be clear about our mission and know that every bit of our work leads to building a vibrant 5G ecosystem. Looking at it holistically, we get to contribute to a part of Singapore's digital future as a digital architect.
Mr Tay Xin Yong
Expanding the technological frontier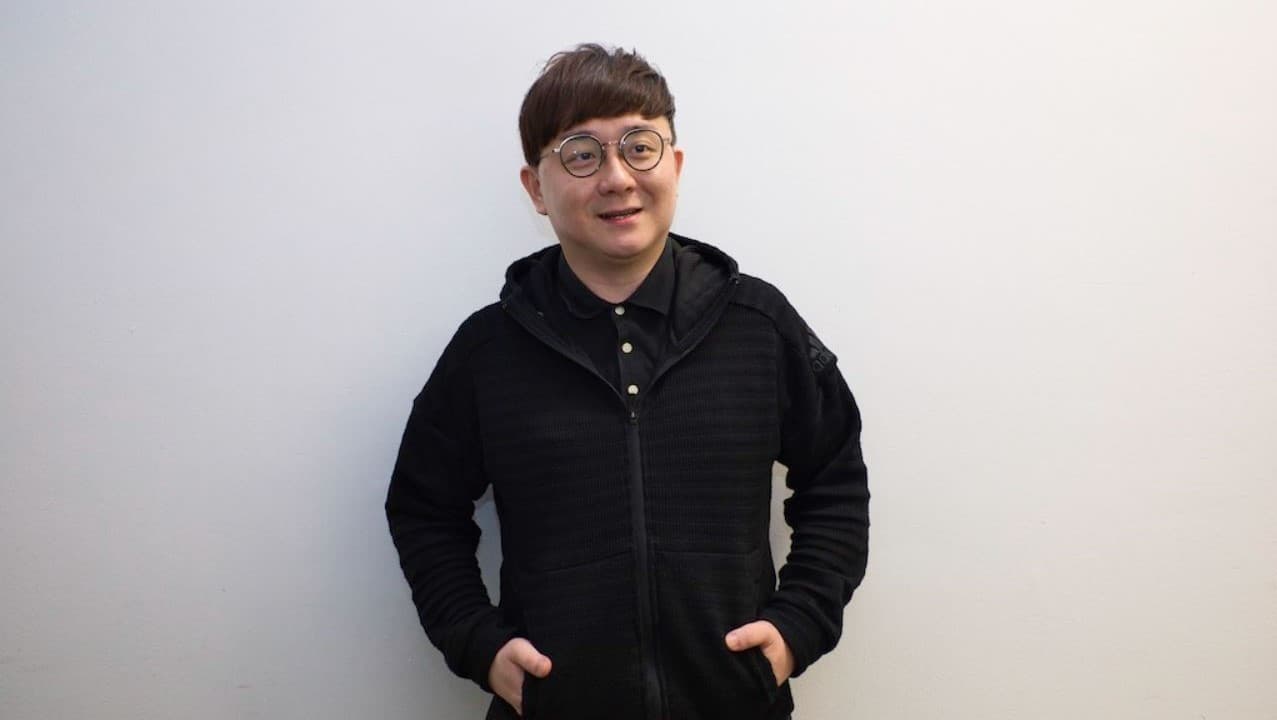 When it comes to tech, for Mr Ho—a manager under C2PO's Engineering team—it was love at first sight. Upon receiving his first computer in secondary school, he was quickly transfixed by the myriad possibilities it offered beyond the classroom. "It was at first mainly a tool for learning, but then I discovered you could play games on it," he said.
Tinkering with his computer software and configurations, little did he know that it would be the start of a lasting interest in technology and gadgets. Fast forward to today, Mr Ho now manages and administers the 5G innovation fund, which supports use cases in strategic areas like maritime operations and urban air mobility.
Case in point: at Tuas Megaport, a coastal 5G network trial is currently being run by PSA Singapore and the Maritime & Port Authority of Singapore (MPA)—aiming to seamlessly operate over 2,000 automated guided vehicles (AGVs) within the port area. Accordingly, part of Mr Ho's job is to track the trials' progress by consistent coordination with the grantees.
For Mr Ho, these potential uses cases highlight the immense value of 5G for businesses.
5G has been touted to enable the development of new business models and advance applications which would probably foster new innovations and spur growth. The funds are here to help support and encourage the industry to adopt and implement 5G applications.
Mr Ian Ho
At the end of the day, Mr Ho takes immense pride in bringing IMDA's projects to fruition with support from his capable teammates. "A lot of these projects succeed due to the collaboration with teammates and how we bring our different perspectives to the table. That teamwork is what I enjoy," he concluded.
Working together in the BizTech Group, Mr Tay and Mr Ho ultimately form part of a larger team that collectively combines business instinct with technical flair to help Singapore achieve its Smart Nation ambitions.
Curious about what goes on behind the scenes at IMDA? Stay tuned for more articles on the passionate individuals who are propelling Singapore into a digital future!
Interested in a career at IMDA? Find out more about the opportunities available on our Careers page.