Singapore pushes virtual reality boundaries
Singapore is taking the lead in virtual reality entertainment developments with big new plans for concerts, partnerships and immersive infocasts.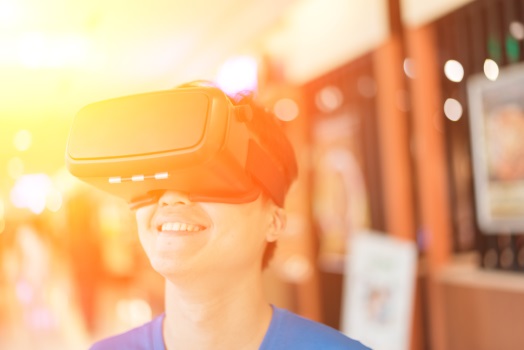 By Jeremy Torr
One of the hottest current buzzwords on the media scene is VR (virtual reality), along with its sibling AR (augmented reality). Both technologies are being enabled on increasing numbers of fixed and mobile platforms – just think Pokemon Go – and actively promoted by media pioneers across a raft of sectors.
One of the industry's new players in the VR entertainment scene is Singapore-based mm2 Asia. The company is an established producer of films and TV/online content, but recently ventured into the VR arena with a ground-breaking concert at Marina Bay Sands (MBS).
The concert featured a variety of well-known Taiwanese and Singaporean artists including Dennis Sun, Kelly Poon and Kelvin Tan – but scored the distinction of being the first-ever 360 degree-immersive 'live' concert showcase broadcast from MBS.
The concert, produced in collaboration with production company, UnUsUaL, and local telco, StarHub, was streamed live to Suntec City West Atrium, where virtual concertgoers wore Samsung Electronics Gear VR headsets to experience the show in real time.
"This was our first time using VR technology to showcase a concert," said Leslie Ong, UnUsUaL Entertainment Director. "You're literally inside the concert, in front of the stage with the performers. The virtual reality experience (was) mindblowing."
Apart from the concert being an entertainment first for Singapore, it also showcased the capability of local firms to produce stunning results using the latest in VR technology. The VR consultant on the project was home-grown company, BeVRR, helmed by Singaporean ex-banker and filmmaker, Ellie Ngim.
Although BeVRR was set up only a year ago to focus on VR telecasts, content creation and distribution across Asia, it has scored some significant hits.
Earlier this year, it managed Asia's first nationwide live 360-degree telecast of the three-hour Singapore National Day Parade, in partnership with web giant, Google. And the start-up has established a network of partners in Indonesia, Malaysia, Myanmar, Philippines, Thailand and Vietnam for future VR projects.
"We want to push the boundaries of VR storytelling in Asia," said Ellie. "Our clients can attest that our VR experience, creativity, assets and passion for the medium is second to none," she added.
Indeed, Singapore is looking to be one of Asia's key hubs for VR innovation, development and production. mm2 CEO Melvin Ang believes that the advent of VR into the media and entertainment industry is an excellent opportunity to unlock even more value from the conventional entertainment value chain.
A recent announcement from the United States revealed that VR company, NextVR, has tied up a partnership with global concert promoter, Live Nation (and the owner of Ticketmaster) to stream VR concerts online.
But more significantly, NextVR also said it was raising US$80 million to expand its global footprint, with "the majority of funding … from high-profile investors throughout Asia in the entertainment, content and technology markets."
"The support of Asia's biggest players provides us with significant resources for creating and distributing both local and international content in China, Korea, and Japan," said Brad Allen, NextVR Executive Chairman.
With local expertise from the likes of mm2, BeVRR and other innovative Singaporean start-ups, Singapore looks set to cement its position as one of Asia's brightest VR stars in the coming years.