BeVRR - Making a real name from virtual reality
Pursuing a successful career in banking didn't stop Ellie Ngim from following her dream to make films on the side. When her plate eventually became too full, she took the plunge and decided to commit to her passion - a move that has paid off in more ways than one.
"Films and media have always been my passion," said Ellie Ngim, driving force and director of innovative Singapore video production company BeVRR (pronounced beaver).
Ellie said that for practical reasons, she chose an initial career in finance, working for companies like Citibank, Deutsche Bank and PWC. But soon, partly due to the pressures of working part-time in film production and on her own films, including award-winning Lollypop Love and Will You Be My Valentine?, she decided to take the plunge and commit to a career in movies.
"Eventually it came to a point where something had to give, especially when I started directing," she said. So Ellie left the business suit at home, and joined Singapore film icon Bert Tan, whom she had worked with on previous projects.
"It wasn't an easy decision but the people around me were really encouraging. And Bert [was] my mentor who started my career in media, so it was an easy decision to join [his company] Bert Pictures to help run the feature film business.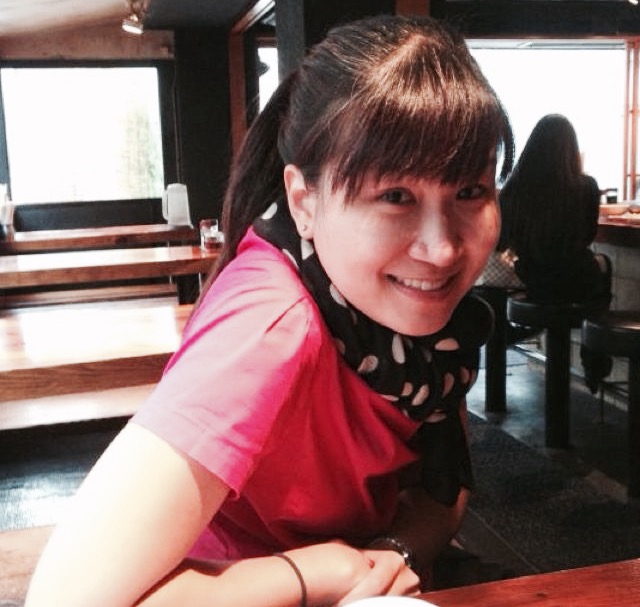 "Once immersed full-time in film, Ellie became increasingly interested in new technologies that were emerging in the sector, such as virtual reality and livecasting. "So I took the opportunity to expand into technology," she explained.
That simple statement belies the astonishing progress she – and her new operation BeVRR – has made. Collaborations with global tech colossus Google, livecasting prestige events such as the 2016 NDP, and working with mm2 Asia and UnUsUaL Group to live-telecast a 360° concert have all marked out BeVRR as a company to watch.
But the journey was not easy. Some of the hurdles that the new business faced included "a continuous effort" on testing and figuring out how to handle the new technology, sourcing funding for the business, writing proposal after proposal, pitching new ideas, and R&D work. "The challenges will always be present no matter what ... just in different shapes and forms," Ellie said with a smile. "I think the challenges [get bigger] as you grow."
Those ongoing challenges are now just part of the job, but the rewards and recognition are starting to come due. BeVRR has announced a partnership with Singapore-based Infinite Studios, recently completed a feature on Zika infections, and is partnering with publishing company SPH on its first Lifestyle 360° VR series to be released in Q4 2016.
"We have also started talks with partners around Southeast Asia and will be executing some contents in Indonesia next month," she added. It seems that BeVRR will be very busy.
Although the work is rolling in, the company is still looking to innovate and push Singapore to the forefront of media production in the region – which means more testing, research and learning. "Everything you know about filmmaking in the past breaks down," explained Ellie. "From the process to ideation – everything [in VR production] is different. In a way it is exciting, for me at least!" she grinned.
And the challenges keep coming, too. To be a success in the new field of VR demands a combination of new technology and experienced people, coming together to create quality content. As Ellie said, the whole process of shooting VR has to be considered early on in the ideation stage; the right skills have to be complemented with the equipment to be able to execute content. Combine that with the fact that hardware is always advancing and improving, R&D becomes a key factor. "But that also opens up opportunities to get better at shooting and executing even more advanced content," she added. "We will soon announce a top-secret project we are working on that will hopefully drive this to the next level."
To Ellie, Singapore offers the perfect platform for that critical mixture of new technology and experienced innovators. "Singapore's strong IP framework and various infocomm and media initiatives are [really] forward-looking," she said. "In order to create amazing content in VR, you need creative people, crazy ones, innovative ones, programmers who all come together. If we have those, we will have a good chance in becoming a powerhouse in VR. And yes, I believe [we will]!"