5 games from Singapore to check out at GDC 2017
Which made-in-Singapore games can you look out for at the upcoming Game Developers Conference in San Francisco? IMpact gives you a taste of our local offerings.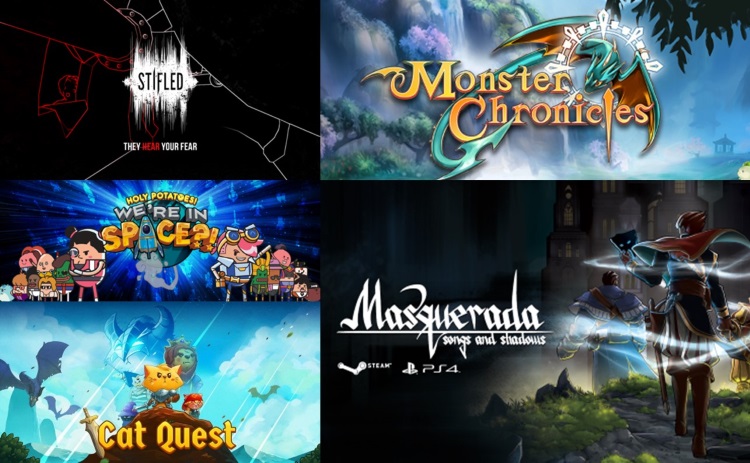 By Charmian Leong
From Michelin-starred restaurants to award-winning films, Singapore's repertoire of world-class acts on the international stage has grown in recent years. And now, thanks to home-grown digital daredevils, video gaming is also getting its time in the global spotlight. A number of studios from Singapore will be heading up to San Francisco from 27 Feb to 3 Mar to showcase their latest and greatest at the upcoming Game Developers Conference (GDC), the largest annual gathering of video game developers. Here are five titles to look out for.


1. Holy Potatoes! We're in Space?!
This charmingly animated space adventure is perfect for those who love cute, quirky characters and serious intergalactic battles. Holy Potatoes! We're in Space?! manages to successfully combine both cute and angst in this turn-based simulation game featuring potato protagonists on a grueling space mission. When you're not fending off enemy spacecraft with your own customisable warship, explore hundreds of planets with astro-spuds Cassie and Fay as they journey through the cosmos in search of their grandfather. Mine for resources and blueprints to create new weapons to better eviscerate those pun-loving spuds.
PC, Mac
Developer: Daylight Studios


Like all addictive mobile games, the key lies in simplicity and replay value, which Monster Chronicles has in spades. It combines three popular genres — turn-based strategy, puzzle and roleplaying — into one adorable package brimming with collectible monsters to train and battle. Monster Chronicles employs a unique battle system inspired by tic-tac-toe, where you can warp and move your monsters across a 3x3 battle grid to set up powerful combo chains against enemies. It's easy to pick up, so you can spend the rest of the time collecting more monsters, learning new skills and building your ideal team.
iOS, Android
Developer: Delta Duck Studios


3. Stifled
Gattai Games' VR horror adventure proves games don't need hyperrealistic blood and falling ash to be creepy. In fact, Stifled earns its chills from not letting the player see anything at all. Inspired by an animated clip of a young blind girl exploring her surroundings using sound, players can only view their stylised surroundings when they (or their surroundings) make any form of noise. This, however, will also attract monsters so players will have to constantly choose between sight and survival. In addition, the game toggles between wireframe environs and fully rendered ones for jarring jump scares.
PC, PlayStation 4, PlayStation VR, Xbox One
Developer: Gattai Games


4. Masquerada: Songs and Shadows
Anyone who has played mobile mega adventure Ravenmark: Scourge of Estellion or the more lighthearted Romans in My Carpet! can attest to Witching Hour Studios' flair for sprawling narrative and engaging strategy gameplay. But Masquerada: Songs and Shadows takes it up several notches as the studio's first non-mobile offering. Take charge of exiled investigator Cicero and his four companions as they try to solve the kidnapping of a diplomat in a richly rendered Venetian-styled city. The magic-based battle system is reminiscent of Dragon Age and Transistor, and enjoyable enough to earn the game the "Best Indie Game Award" by Dengeki PlayStation and "Best PC Game of the Year" by Haogamers.com. Witching Hour Studios was also featured as one of the "Top Ten Game Developers of the Year" by GamaSutra.
PC, PS4
Developer: Witching Hour Studios


5. Cat Quest
Cat Quest is a 2D open world action roleplaying game from the makers of mobile gem Slashy Hero. Numerous references from the latter can be found in this delightful adventure as you explore caves, spot cat puns and fight your way through fantastical beasts. The developers, all Koei Tecmo alums, described it as a cross between Skyrim, The Legend of Zelda and Final Fantasy, with a story filled with dragons, ancient races and lost civilisations.
PC, iOS, Android
Developer: The Gentlebros
---
Businesses interested to link up with these game developers at GDC can email enquire@impixel.sg.