Smart baby bottles, Google's Next Billion Users, and a smart street lamp network – these are some of the exciting new things Singaporeans can look forward to in the New World of technology.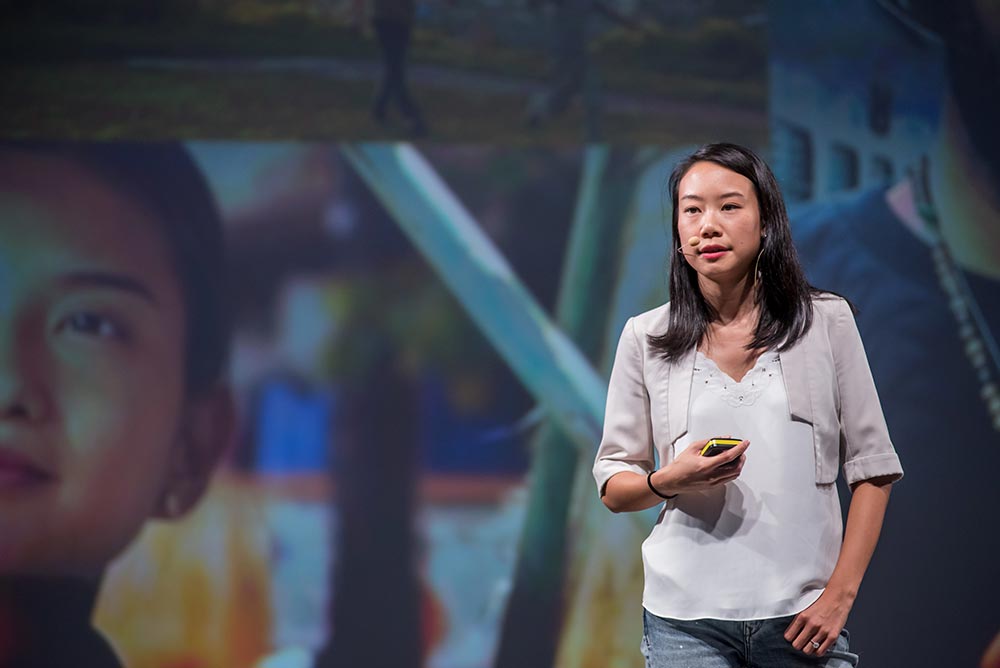 Melissa-Anne Chan, Product Marketing Lead for the Next Billion Users at Google, talking about the next wave of Internet users at the Women In Tech track. (Image credit: Women in Tech 2017)
By Yamini Chinnuswamy
The second edition of the Singapore Week of Innovation and Technology (SWITCH) took place at Marina Bay Sands Expo & Convention Centre on 18 to 20 September with a suite of conferences, exhibitions and workshops. IMpact highlights the top three data-enabled developments that stood out among a series of talks – under the theme "Founding a New World" – from TechInnovation and Women in Tech conferences.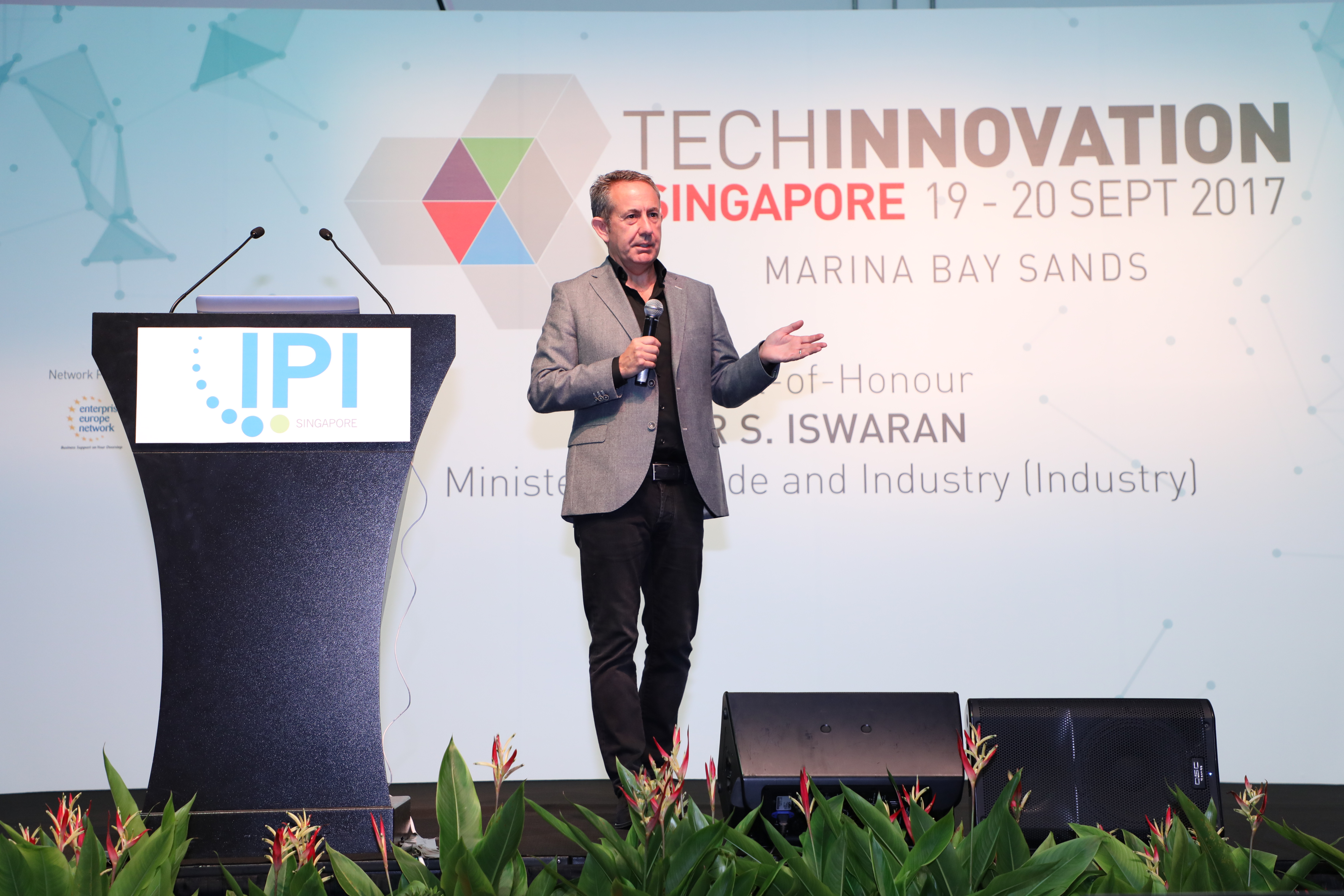 Sean Carney, Chief Design Officer and Executive Vice President at Royal Philips, sharing on how digital thinking and data drives innovation. (Image credit: TechInnovation 2017)
1. Bringing up baby… with a smart baby bottle
Who would ever think that babies needed Internet-connected bottles?The 50 families who received prototypes developed by Philips Avent as part of a connected parenting study beg to differ.
So informative were the smart baby bottles that participating parents loathed to return them post-study. The bottle used sensors to log a variety of metrics, such as temperature, light level and feeding duration. The team at Philips then screened that data for insights, and coached parents on how to streamline the feeding process to help their child get a better night's sleep.
Sean Carney, the Chief Design Officer and Executive Vice President at Royal Philips, shared this at the TechInnovation track and how such family-oriented products aim to support new parents with data-enabled innovation they never knew they needed. These products are all connected by a single app, uGrow, which is billed as a "baby development tracker".
Sean believes that to continue providing solutions that are similarly useful, it's important to keep thinking about how to make things different, and how to make them better. We need to think about the human-centricity of innovation," he said. To do this, Philips introduced anthropologists, psychologists and sociologists to its multi-disciplinary design teams, and established co-creator labs to embed design thinking across the company. Other human-centric innovations that consumers can look forward to include the use of anatomical intelligence to make ultrasound scans easier to perform.
2. Paving the way for the Next Billion Users
Humanity is in the middle of an interesting time in its history. With an estimated 3.8 billion or roughly half the world's population already on the Internet (according to one study released earlier this year by Kepios, We Are Social and Hootsuite), companies like Google have their eyes on the next wave of Internet users.
"The first billion are very different from the next billion coming online. The way they experience the Internet is going to be very different and have implications for everyone," said Melissa-Ann Chan, Product Marketing Lead for the Next Billion Users at Google, during a talk at the Women In Tech track. "There is a massive opportunity for innovation on products as well as infrastructure."
So what does a typical member of the "next billion" user-base look like? They are young, urban, and finding that their incomes are rapidly rising. They are also mobile first, and mobile only, explained Melissa.
"They're also coming from places right here in APAC. Most of these people are going to come online from places like India, China and Indonesia. That's why Google's decided to base its Next Billion Users team in Singapore," she added.
Google is adapting its services in these countries according to the needs of these new users. For example, lower-spec phones are very common in these countries, carrying at most 512MB in physical space, and users are particular about the types of apps they keep on their smart devices.
Thus, when Google developed its Tez payment app in India, the tech giant not only made sure the app was small – just 7MB in size – but it also allows users to transfer money using sounds to pair two devices with a technology called audio QR. The app works similar to Google Wallet, as a free mobile e-payment service that links bank accounts to phones for secure, quick and easy transactions.
3. Government and industry: co-drivers of Singapore's Smart Nation dream
"If you took a picture of Singapore from space, we'd shine. We are very bright at night. We have the densest lamp post network in the world," said Jacqueline Poh (left), Chief Executive at the Government Technology Agency, a keynote speaker at the Women In Tech conference.
With so many streetlights in the country, building a smart lamp post network is a logical step towards building a Smart Nation.
"As part of the nationwide sensor network, we want to turn every lamp post in Singapore into a sensor node," she said.
She highlighted that it is an example of a partially industry-led approach in Singapore's Smart Nation goals, as small and medium enterprises and multi-national corporations in Singapore have, by themselves, formed a consortium to engage the government on use-cases for the initiative.
"We have found that fully government-led approaches work for large-scale projects requiring huge capital investment in digital infrastructure, or defined standards of operability. Whereas industry-led approaches work better for small-scale projects involving cutting-edge technology," added Jacqueline.
"In the end, if we want a real Smart Nation, we have to find a point in the middle to have that handshake between industry- and government-led approaches," she added.