David Lim, Acting Minister for Information, Communications & The Arts and Senior Minister Of State for Defence - Speech iX2002, Suntec Singapore Singapore, 17 June 2002
David Lim, Acting Minister for Information, Communications & The Arts and Senior Minister Of State for Defence - Speech
iX2002, Suntec Singapore
Singapore, 17 June 2002

Distinguished guests,
Ladies and Gentlemen,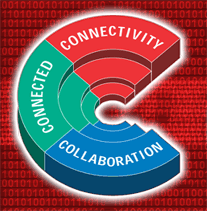 Firstly, may I welcome delegates and speakers from overseas to Singapore, and wish you a very enjoyable and productive stay in Singapore. The Infocomm industry, or the ICT industry as we call it, is a major industry in Singapore, accounting for about 7% of our GDP. I hope that you will be able to get a sense of this during this conference, and also by visiting CommunicAsia, which opens tomorrow, and has grown from its inception in 1979, to become the largest showcase of infocomm and broadcast technologies in Asia.
Secondly, may I congratulate the Singapore IT Federation on the organization of this timely conference, and the comprehensive program you have put together for the next 2 days. You have managed to assemble an outstanding college of speakers and panelists, who are movers and shakers in their fields of expertise. I am sure that the discussions with these exceptional industry leaders will be illuminating and invaluable.
My speech this morning is about Growth of the ICT industries in the Asian marketplace. The ICT industry covers information technology, telecommunications, and all the various forms and manifestations of the Internet.
Developments in the Global ICT market
But the news coming from the global ICT marketplace has been disappointing, and poor. The bursting of the dotcom bubble, the burden of dizzy prices for mobile auctions in Europe, the failure of once rapidly growing companies like Kirch in Germany, iTV Digital in the UK and Global Crossing in the US, and the latest forecast of slower sales for Intel, are some of the setbacks the industry has had to absorb over the past couple of years.
However, despite the setbacks, the industry has proven resilient. For instance, after last year's bleak performance, the Semiconductor Industry Association anticipates a turnaround to register positive industry growth this year, driven by demand for a whole spectrum of information devices. This resilience is because the ICT industry creates real and significant value. More importantly, the ICT industry is an enabling industry. It produces devices that connect people and business, and software that enable people to do things. In short, it drives the growth of other industries - by making them more innovative and productive.
The corollary is that its growth is driven by the progress of the overall economy. The more other industries and overall GDP grows, the more this generates demand for communications and computing capacity. The ICT industry is therefore poised to grow again, as the world economic outlook improves.
But while we can all be cautiously hopeful that industry prospects will improve, it is also important for Asia to note the competitive environment that is emerging around the world.
The US has had a decade of growth, a large part of it spurred on by the widespread use of ICT technologies. As a result, the US economy is productive, with workers adept at using ICT to achieve continuing high levels of productivity. That economy is taking a breather from its breathless growth over the decade of the 90s, as inventory overhangs are cutback, and over-valued assets written down. But fundamentally, it is a strong economy, backed by high-innovation capability - such as research institutions, creative culture and good ICT infrastructure and communications. The formation of the Free Trade Areas of the Americas will open up an even bigger tariff free marketplace, and give companies in the FTAA even bigger economies of scale and resources to compete.
Europe struggled with high rates of unemployment over the past decade, but with the realization of the European Union in 1992, it has begun to reap the benefits of a more integrated marketplace. Despite initial apprehensions, monetary union has worked well, and pan-European companies are growing in confidence and strength. With European expansion, the EU economy will become even bigger, and EU companies even stronger. The EU is busily harmonizing its rules and regulations, and this will create pan-European markets for big and small companies.
Why we need a pan-Asian ICT market
Asia's challenge is to compete in such a highly competitive world. Unlike the US, it is not one country. And unlike Europe, its member states are at vastly different stages of development. Yet it is urgent that Asia is able to open up and integrate its markets to compete with the markets in the EU and the Free Trade Areas of the Americas. Asia needs to be able to overcome geographic boundaries and national barriers that hinder the growth of truly pan-Asian businesses.
Given the disparity of Asian economies, the formation of an EU-like entity is unlikely. But close co-operation in specific industry sectors is possible.
This is particularly so for the ICT industries in Asia. ICT companies today are governed by different regulatory regimes in each country, offering different levels of support for competition or copyright protection, and making it difficult for companies to take a pan-Asian approach to the market. Such fragmented markets impede the flow of innovations from one market to another, add to business costs, and hinder growth.
But worldwide, companies in the ICT industry compete on global scale. With the reach of the Internet, what would have been just a niche market in one economy becomes a mid-sized market in a regional marketplace, and a significant market on a global scale. The more we are able to reduce market barriers, the more we will be able to unlock the full potential of ICT.
SMEs can benefit particularly from such market extensions. SMEs are key to an economy's growth. While large companies may have the biggest impact, SMEs are often a source of new ideas and new energy. They fill up the interstices created by large market players, often breaking new ground, and creating new customers. For the SMEs, a larger market in Asia would give them a path to scale up to global competition.
Benefits of a pan-Asian ICT market
Close co-operation to build a pan-Asian ICT market can therefore bring a number of key benefits.
Firstly, closer policy co-ordination will create larger and more integrated markets, reducing costs, attracting capital and investments, creating jobs, and contributing to higher economic growth.
Secondly, co-operation between industries in training and capability development opens up access to rich human resources, which is the essential factor for creating new products and services in the ICT sector.
Thirdly, open market access gives an incentive to businesses to innovate, and to flow ideas from one market place to another, using smaller niche markets to test out new products and services, before expanding them into larger markets in the region.
Imagining such a marketplace may seem an ambitious goal. But why is it not possible that telephone calls within Asia be treated as local calls? Or why is it not possible to order a product in Beijing and have it delivered in Singapore, and treat this like a local purchase? We have the technology to do this. What we need is a clear vision, and determined effort.
How we can build a pan-Asian ICT market
A pan-Asian ICT market can be achieved through collaborative and interactive efforts between governments and industries. Governments need to hear from industry what changes to policies are critical to the growth of the ICT sector. Where needed, industry needs to press for quick and timely changes to rules and regulations, in order to catch the fleeting windows of opportunity. The pace of liberalisation in the Asian ICT market needs to go faster, so that markets can go to work earlier.
On the other hand, the challenge before industry is to experiment and innovate and offer content and applications that people find useful. Industry must also invest in R&D and capability development, to create new products, services and business models that would meet the demand of users.
Finally, industry and governments can collaborate on raising user awareness and familiarity with ICT capabilities. With the rapid changes in the industry, faster communication of benefits, and the creation of more sophisticated lifestyles and information cultures, will drive demand for more ICT products and services.
Singapore's examples
By way of example, let me mention briefly some of the things Singapore has done in these areas. Singapore fully liberalized its telecom industry in April 2000. Our experience is a positive one. We estimate that some S$80 million (SGD) is saved each month in lower telecommunications costs. Users also have access to more service providers, and a wider array of services and service plans. We expect to continue to open up new markets, for example, in the pay-TV area, when the monopoly of the incumbent pay-TV operator expires.
The Infocomm Development Authority of Singapore (IDA), offers co-funding schemes to encourage companies to try out new applications of technology in Singapore. To date, IDA has committed over S$20 million in co-funding for ICT pilots and trials. IDA continues to look for new projects. For example, IDA has called for industry collaboration in a home-networking project to test out new capabilities in home environments, including wireless technologies such as Bluetooth and Wi-Fi and innovative online services, and will be implementing such a trial early next year.
Likewise, we intend to do the same for the Broadcast industries. The Singapore Broadcasting Authority (SBA), will be revamped by merging with a number of other agencies to form the Media Development Authority (MDA). This new entity will aggressively pursue new initiatives to encourage the creation of new content. It will bring together the capabilities in applied arts, business and technology to create truly innovative and attractive design, multimedia, and content for the ICT industries, and other industries.
Urgency to build a pan-Asian market
Ladies and gentlemen:
Globalisation creates global markets, as well as regional and local ones. In the ICT industry, local companies can easily go global, and global companies must adapt locally. But the conditions for this to take place are low barriers between countries. This is happening quickly in Europe, and North America. Asia needs to work just as quickly in order ensure that our markets are integrated, so that innovations and investments can flow freely, and the benefits of ICT can be realized early.
This is an urgent challenge, and not only because of competition. Let me elaborate on this point, because it is important that we realize why we must work quickly.
Increasingly, the challenge comes from the very nature of the global economy. The global economy is changing more quickly, becoming more complex, and behaving in a more volatile manner. Speed is essential for success. Those who are slow to innovate, miss out on the premiums that new markets offer, and sometimes miss out altogether as the market morphs into another form before the laggards even enter the market. Business models are also becoming more complex as industries merge, and customers search for new supply sources to manage risks, and cut costs.
Industry cycles are less predictable, as are economic growth projections. In the past, we could heave a sigh when a recession was over, and look forward to at least several good years of recovery. But today, double dips are not surprising, and even triple dips are not inconceivable. At the business unit level, rapid cutback of production is possible because we have implemented just in time production methods. At the same time, changes in policy measures and sudden shifts in consumer confidence can also result in rapid changes at the industry level. All these create volatility in the marketplace and the economy.
For all these reasons, we need to adopt strategies that enable us to deal with the rapid change, and increasing volatility in the global economy.
But what kind of strategies would work? The strategy I have suggested is to create bigger and more open markets, so that there are more independent drivers of growth that can help even out the volatility, and stronger companies with deep capabilities that can ride out the downturns in sectoral cycles.
This conference is an occasion for you to consider this and other strategies to address the challenge of global competition.
Towards a pan-Asian ICT market
The question before us is how can we bring about a pan-Asian ICT industry that would help us to accelerate and sustain growth?
For example, can we make a start by linking up Asian cities today to form the nucleus of a pan-Asian ICT industry? In Asia today, the fastest growth is concentrated in the cities. Can we find ways to connect them to create new ICT markets? What can industry and governments jointly do to facilitate this? What can governments do to promote competition in industry? What can industry do to generate new products and services that can stimulate demand? How can effective partnerships be encouraged and struck? How can we make use of new technologies to create new business models?
The answers to these and other related questions you may raise will set the stage for the next phase of growth in the ICT industry. I wish you a productive seminar as you consider these and other challenges that lie ahead. Thank you.