About Community for Data Innovation
Through a series of events, IMDA aims to bring together like-minded industry players to hold regular conversations around data innovation and data sharing in the economy. Through thematic talks and panellists discussions, we learn from each other and foster new business partnerships in support of data innovation.
What have we been up to
September 2022
We returned to SGInnovate for our first in-person CDI event since Covid-19. The theme on Data Sharing 2.0 also featured a technology showcase from 4 different technology providers on the range of Privacy Enhancing Technology (PET) available to help businesses solve real business challenges and a panel discussion moderated by Dr Carol Hargreaves.
Yeong Zee Kin, Assistant Chief Executive (Data Innovation & Protection Group) and Deputy Commissioner, Personal Data Protection Commission, IMDA, opened the session using PET as an example of data sharing 2.0, where insights, not original datasets, flow across organisations. IMDA then shared on their PET Sandbox initiative to co-share the risks and understand industry challenges of PET adoption. As practical illustration, technology providers Betterdata.ai, R3, Tripleblind and Decentriq (virtual presenter) also talked about how their technologies have helped businesses benefitted from data insights flow while remaining compliant to various data protection regulations. Dr Carol Hargreaves then joined the stage with the solution providers, in a robust discussion with questions fielded from the audience, on the reliability of PET, can SMEs also use PET, the common adoption challenges and where the future of PET lies.
July 2022
In support of PDPWeek 2022, CIPL, Visa, and IMDA jointly organised a workshop on Enhancing Accountability and Transparency for Data Flow and Innovation. Yeong Zee Kin, Assistant Chief Executive (Data Innovation & Protection Group) and Deputy Commissioner, Personal Data Protection Commission, IMDA, opened the workshop by sharing how new forms of consent (e.g dynamic, just-in-time) and new ideas (e.g., standardised consent clauses) can help make consent contextual and relevant so that consumers can easily understand what they are consenting to.
Next, CIPL President Bojana Bellamy discussed the latest trends and developments in data sharing and how organisations can be held accountable to ensure responsible flow of data across borders, promoting responsible innovation. Visa Asia Pacific Head of Open Data, Abhijeet Ramesh, also shared the findings from Visa's past research on how consumers' needs for clear information and greater control can be met, therefore empowering them with greater choice and transparency.
Finally, Finantier CEO, Diego Rojas, joined the panel discussion as special guest. Moderator Lee Wan Sie, Director, Development of Data Driven Tech (D3T) IMDA, who led the discussion on various areas, including:
Overcoming organisation implementation challenges such as breaking silos and managing risks while remaining coherent with the regulator's views;
Measuring ROI of putting accountability practices in practice such as using CISCO benchmark survey; and
How consumers can seek more transparency and accountability from organisations, and proactively participate in the digital economy to reap the value and benefits of data sharing.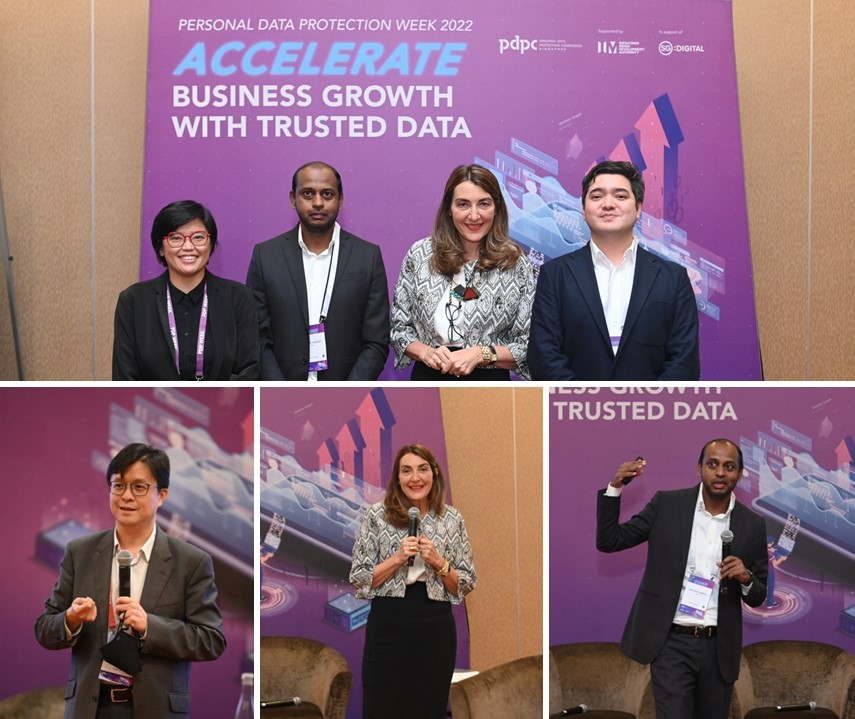 See our past events here.
Who can apply?
Data-driven businesses, technology solution providers, government agencies, research institutions, and other data ecosystem players involved in key functions such as data, innovation, AI, and more.