Entering the next era of automation
By Lim Zeng Hao
As the world continues to pivot towards digitalisation, many businesses in Singapore are feeling the pressure to remain competitive by modernising their legacy IT systems. Robotic process automation, or RPA, has quickly emerged a buzzworthy digital solution for digital transformation. Despite its name, RPA does not involve any physical, factory-like robots. Instead, RPA deploys software programmes and/or artificial intelligence (AI) to perform repetitive and time-consuming business processes, such as data entry and invoice processing. In other words, the tasks that employees love to hate.
According to a 2017 report from the McKinsey Global Institute, automation is expected to boost productivity growth globally by 0.8 to 1.4 percent annually. While it may not sound like much, that growth amounts to an additional 1.1 to 2.3 billion full-time workers by 2065. These figures are hardly surprising; manual processes cost significant manpower resources. By automating away manual tasks, those resources can now be diverted to other, more meaningful operations.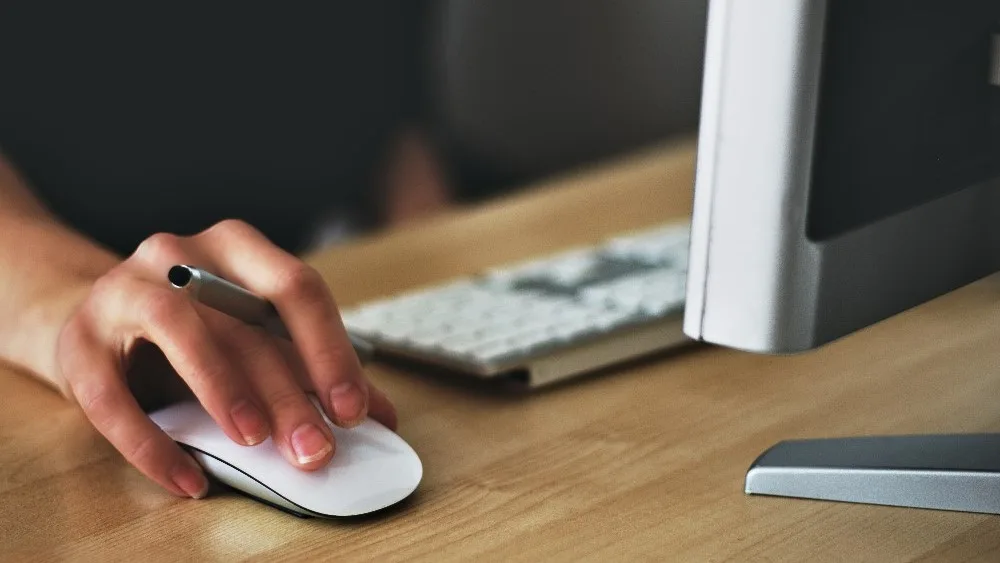 To this end, Kryon Systems, a leader in intelligent automation, is using a novel RPA approach to help organisations solve their business challenges more effectively. From process discovery to analytics, Kryon's artificial intelligence (AI)-powered Full-Cycle Automation Suite ensures that every step towards automation is a sound success.
Realising a vision
Kryon Systems was set up in 2008 with a mission to help businesses perform better through digital solutions. They began by providing attended automation systems, which helps employees to complete manual tasks, like form filling or data transfers, more efficiently. But while attended automation helps to improve overall productivity, it still requires a user to carry out the task itself.
Sensing an opportunity, Kryon sought to dream bigger: what if they could help businesses offload those tasks entirely to a virtual robot? This idea spurred the development of a new form of RPA, called unattended automation. By equipping their automation software with AI to support intelligent decision-making, Kryon created an army of virtual robots that could execute high-volume, repetitive tasks independently around the clock—a virtual workforce in itself.
Combining technology like computer vision, machine learning and data science, Kryon then created a single, unified platform that facilitates the process of setting up and evaluating the automation itself. Known as the Full-Cycle Automation Suite, the platform starts by identifying the processes suitable for automation—an AI-powered patented approach they call Kryon Process DiscoveryTM.
Once these processes have been identified, the robots—ranging from attended to unattended robots (and even a hybrid of the two)—begin to work their magic by automating the tasks. Even after deployment, the platform allows for continuous analysis and optimisation of the robots' performance. "RPA is not enough on its own," said Mr Matan Trogan, VP Sales, APAC, Kryon Systems. "Our full-cycle approach is the only one of its kind on the market and what really differentiates Kryon from the rest," he added.
Delivering life-saving value
According to Mr Trogan, even before the COVID-19 outbreak, Kryon's leaders firmly believed in the genuine business value of RPA. However, the advent of the pandemic has made RPA's benefits even more visible.
With significant numbers of the workforce now shuttered inside their homes, organisations are seeing first hand how the exclusive reliance on human labour could compromise critical business processes. But RPA ensures that business operations can stay uninterrupted even in times of crisis, explained Mr Trogan. After all, robots can work around the clock and never get sick.
As part of Singapore's digitalisation goals, improving productivity through automation can also provide life-saving value. Kryon is now working with many government entities, healthcare services, and banks to implement digital solutions to help them cope with this pandemic. For example, Kyron provided an RPA solution for Maccabi Healthcare Services, one of Israel's largest health maintenance organisations, in just 48 hours. Using Kyron's solution, the organisation was able to upload its COVID-19 test results 60% faster, which meant that life-saving medical treatment could be administered to those in need much more promptly.
Locally, Kyron has also established excellent working relationships with several organisations, like Singapore's Housing & Development Board and Great Eastern Life, an insurance company, to help support their work processes.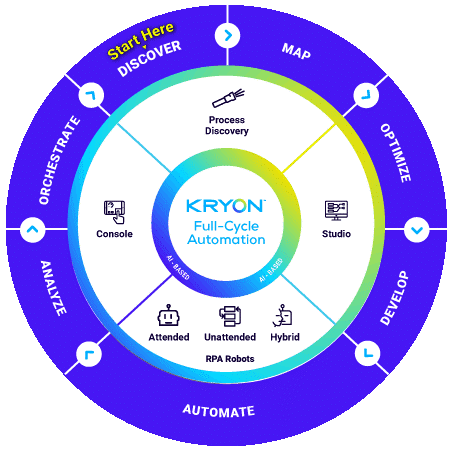 Driving the future of work
Kryon Systems was recently accredited by the Infocomm Media Development Authority (IMDA) through its Accreditation@SG Digital (Accreditation@SGD) programme. To become accredited, Kryon Systems had to undergo a thorough assessment of the product's core functionalities, as well as Kyron's ability to deliver their services.
"IMDA's Accreditation@SGD has been a wonderful outlet to help us meet new prospects and cultivate strong business relationships with both enterprises and government entities. IMDA's COVID-19 campaign also highlights the real and immediate advantages of implementing automation in a time like this," said Mr Trogan.
Ultimately, innovations in RPA and AI are set to change work as we know it, especially in the post-COVID era. According to Mr Trogan, these innovations could not only make work more efficient, but also more meaningful. "We expect that the future of work will radically change in this new era of automation, with human workers released from the tedium of routine, manual tasks so that they can pursue more satisfying work in other areas," he said.
With their progressive vision and IMDA accreditation, Kryon Systems certainly has all the elements in place to usher in the future of work.
This feature is the third in a series of articles profiling accredited companies under IMDA's Accreditation@SG Digital (Accreditation@SGD) programme. First launched in July 2014, Accreditation@SGD contributes to an innovative infocomm media ecosystem by accrediting promising Singapore-based tech product companies to establish their credentials, build business traction, and help them to grow, and compete in the global market. The evaluation process provides an independent third party evaluation on the SGD-accredited companies' claimed product core functionalities and ability to deliver.
As of February 2020, over S$430 million worth of project opportunities have been created for accredited companies. Close to 1,000 projects have also been awarded. For more information, please refer to this link: www.imda.gov.sg/accreditation