Five international films that were made-with-Singapore
By Daniela 'Sunny' Tan
Across the region, events like the Singapore Media Festival (SMF) and the Singapore International Film Festival (SGIFF) have proven to be invaluable entertainment and networking platforms for people from all over the world, united by a love of film. These events do more than make audiences laugh and gasp and cry; they also serve as starting points from which producers and filmmakers across genres and countries turn conversations into collaborations and, ultimately, into quality cinema.
Notably, Singaporean producers and talent have helped create some of the year's most unique and innovative international features.
From a heart-wrenching romance to a thrilling murder-mystery, here's a look at five of this year's best films made in collaboration with local talent—four of which are part of the line-up of this year's SGIFF happening from 25 November to 5 December, 2022.
Vengeance Is Mine, All Others Pay Cash
Based on the acclaimed Indonesian novel by Eka Kurniawan and directed by Edwin, this film with a distinctly retro vibe has gone from premiering at the Toronto International Film Festival (TIFF) and winning the Golden Leopard for best film at the 2021 Locarno International Film Festival to being SGIFF's opening feature.
Ajo and Iteung are two hard-knock brawlers with a love worth fighting for, and they've thrown the punches to prove it—some against each other. But this unexpected romance faces equally unexpected challenges: impotence, a scorned admirer, a delayed assassination job and more. The result is part-comedy, part-sexy romance, part-martial-arts action and part-violent crime caper. Will vengeance help love triumph in the end?
Produced by Singapore and Toronto-based producer Lai Weijie of E&W Films, Vengeance Is Mine, All Others Pay Cash was developed after Indonesian director Edwin and producer Lai met on the opening night of an earlier edition of SGIFF. An ode to Southeast Asian action films of the 1980s, the film was supported by IMDA's Southeast Asia Co-Production Grant and thrusts audiences back to the height of the region's film glory.
Yuni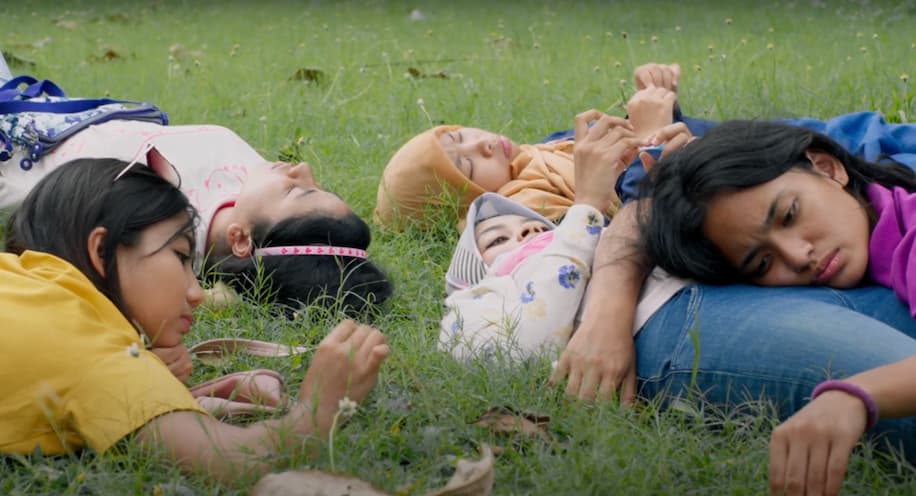 Yuni too was co-produced by a Singapore-based producer—Fran Borgia of A Yellow Bird fame. Similarly supported by IMDA's Southeast Asia Co-Production Grant, Director Kamila Andini explores the boundaries between girlhood and womanhood in this powerful film. The coming-of-age drama won the Platform Prize at TIFF and is now Indonesia's submission for Best International Film for the 2022 Academy Awards.
Yuni spends her days in her rural Indonesian town going to school, being a dutiful daughter and writing poetry in her spare time. Her simple world is rocked when she receives and ends up rejecting two marriage proposals. Local superstition says rejecting a third proposal will mean she will never marry at all. When the next proposal comes from someone she trusts, she must carefully consider what it is she really wants for herself.
Anatomy of Time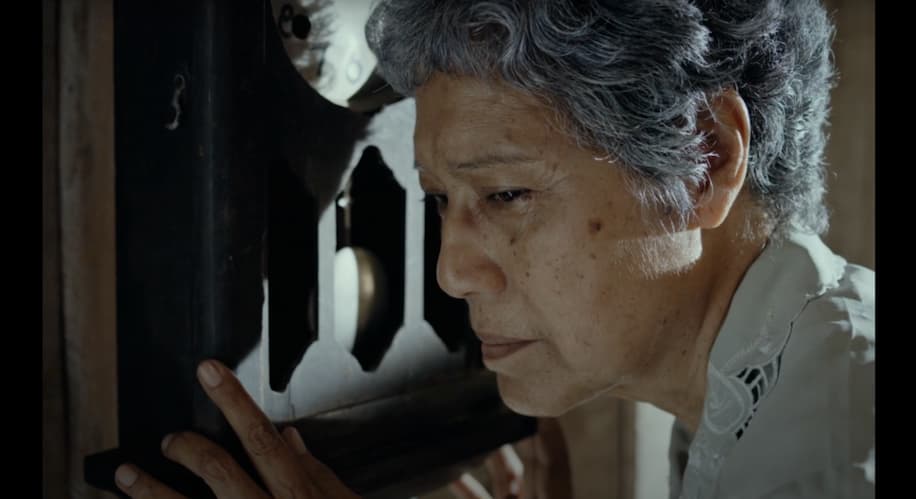 This joint production between Thailand, France, the Netherlands and Singapore follows one woman in two different points in her life: living as a young, carefree girl in her 20's and keeping quietly to herself as an elderly general's wife in Bangkok.
Director Jakrawal Nilthamrong paints the portrait of both an ageing woman struggling with remembrance and regret and of a country and people in turmoil. Set against the backdrop of the Cold War in what seemed like a world away, the film offers audiences a glimpse into the lives affected outside of the history books. This non-chronological tale has a dreamy, almost mournful atmosphere—like the feeling of trying in vain to remember something important that we have long forgotten.
Produced by Panuksmi Hardjowirogo of M'GO Films, the film transcends borders to present the unseen consequences and lost opportunities of choices made in times of crisis.
Rehana Maryam Noor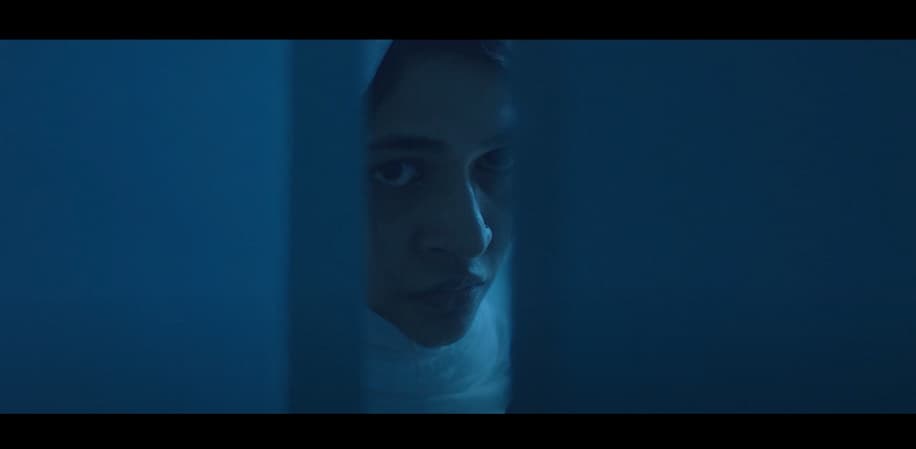 Rehana balances the stresses of being a mother and an assistant professor at a Bangladeshi medical college. When she witnesses something horrific happen to a student, she throws her own life into chaos to see justice done. She faces opposition from every corner and even from the student herself—but all this only makes her more relentless.
Buoyed by the direction of Abdullah Mohammad Saad and the dedicated performance of Azmeri Haque Badhon as Rehana, this tense film received a standing ovation at its premiere at the Cannes Film Festival. It is also the Bangladeshi submission for the 2022 Academy Awards. Dedicated to creating a real and raw depiction of Rehana's struggle for audiences, Saad and Badhon rehearsed for nine months before the shoot.
This stunning portrayal of courage in the face of unyielding authority was produced by Jeremy Chua. Based in Singapore and Paris, the young producer founded his own company, Potocol, focused on the development of independent Asian Films. Chua also wrote and co-produced the award-winning film, A Yellow Bird, which premiered at the Cannes Film Festival in 2016.
Precious Is The Night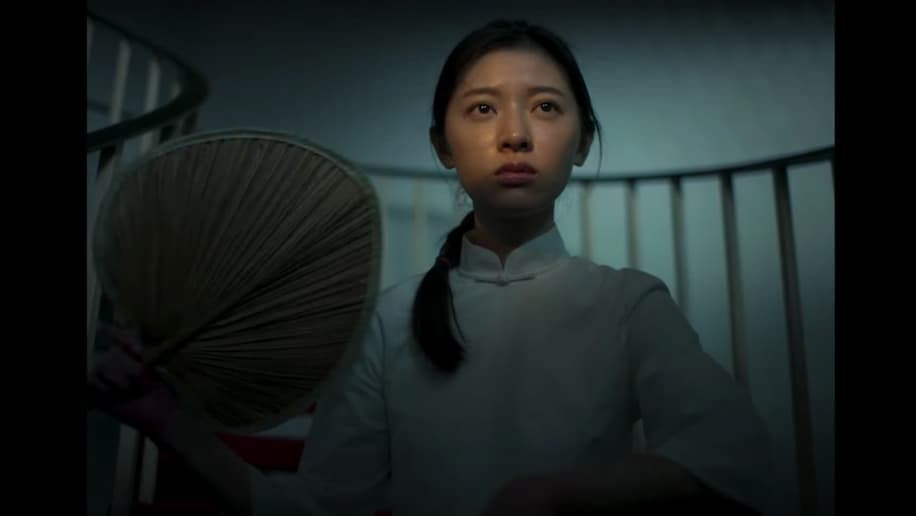 This mystery-thriller directed by Taiwanese documentary maker Wayne Peng and produced by Singaporean Lim Sau Hoong was nominated for two awards in the 57th Golden Horse Awards and is Singapore's entry to the 2022 Academy Awards. Shot across Singapore with a bungalow in Katong featuring prominently, Precious Is The Night is the first feature film production for the Taiwan-Singapore husband-and-wife team.
The couple spent three years crafting the thriller that revolves around a wealthy family's violence and antics. Who is responsible for the murder of a beautiful starlet? Was it one of her maids? Or the tycoon she was mistress to? Did the doctor she was planning to run away with have secrets of his own?
Singaporean photographer Tan Chuando makes his film debut alongside a Singaporean and Taiwanese cast, as both the doctor and a novelist trying to piece the mystery together from the little information he can get from old newspapers. Both characters will have to reckon with an increasingly complicated web of lies and lust.
The movies on this list have taken different festivals around the world by storm, proving that not even the aftershocks of a pandemic can stop the rise of and demand for diverse and collaborative international cinema. With the eighth edition of SMF and SGIFF 2021 just around the corner, media professionals can expect more networking opportunities and collaborations that are sure to blossom into powerful made-with-Singapore content for future festivals.
Images courtesy of Singapore Film Commission and Singapore International Film Festival
This year's SMF and SGIFF will feature the first four films of this list and a myriad of other powerful documentaries, dramas and more. The festival will surely be a starting point yet again for future made-with-Singapore film greats. Till then, get your popcorn ready and head over to https://sgiff.com/ to get your tickets now!