Launching Asian content into the global arena
By Ryan Chua
In a gathering of the region's best and brightest minds in entertainment, the Asia TV Forum and Market (ATF) returned in a hybrid format to bring together content creators, key industry players and government officials for three days of talks and opportunities surrounding Asia's entertainment content market. The bustling event saw 2506 attendees from 61 countries, with more than 11,738 meetings arranged—demonstrating the key role ATF plays in facilitating industry business dealings across the region.
This year, the 22nd edition of ATF was held as part of the Infocomm Media Development Authority's (IMDA) Singapore Media Festival (SMF), with the in-person opening day held on 1 December at Marina Bay Sands in Singapore. The event was complemented by the ATF Online+ 2.0 platform which allows participants to access ATF materials anytime from December 2021 through June 2022.
This hybrid approach to hosting the event facilitates targeted matchmaking between buyers and delegates, as well as companies and creative minds. Continuing its partnership with ScreenSingapore, the ATF platform also hosted the SEAScreen Project Market and Conference—an event dedicated to connecting promising filmmakers and producers from Southeast Asia and Europe with international partners.
In case you missed it, read on to find out what was shared at the region's leading content market and conference as well as industry leaders' expectations of Asia's growing media industry.
Catalysing content creation
To open the event, guest-of-honour and Minister for Communications and Information, Mrs Josephine Teo shared the mission of SMF as well as new initiatives aimed at supporting local content creators.
Our vision is for Singapore to be impactful to the region's stories, and therefore, Asian storytelling reimagined is the theme of this year's Singapore media festival. It captures our focus on the sharing of our rich Asian stories with the world. This festival is dedicated to our storytellers and creative talents, our Asian stories, our passports for our audiences, bringing them to different parts of the world.
Minister Josephine Teo
From honing the skills of local talents to catapulting their creative projects into the global arena, several exciting initiatives were launched. These include an enhanced Capability Partnership Programme (CPP), a Series Writing Workshop in partnership with Netflix and IMDA's Talent Progression Programme (TPP) designed to boost talent and invigorate the media industry through training and mentorship.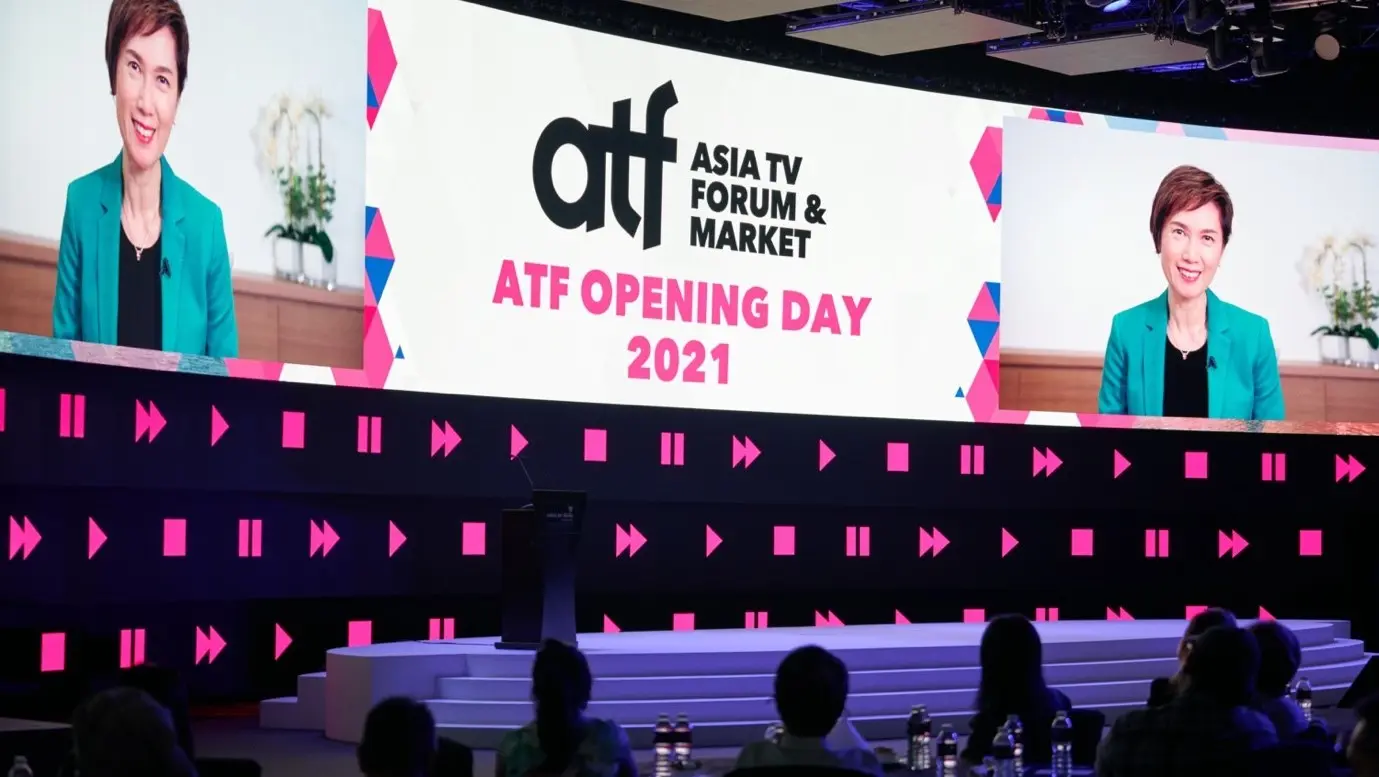 While such initiatives are dedicated to developing the skills of individuals, ATF continues to place an emphasis on collaboration. Partnerships are especially crucial when it comes to creating and distributing content internationally. To find success in international markets, media providers need collaborators who are familiar with the demographics of the region.
"I really think that partnership is key to our vision, not only for our missions, but also the success of our ambitions in the digital streaming world," said Ms Catherine Park, Senior Vice President at ViacomCBS Networks International at an ATF panel on collaboration. "I think that only through partnerships, can we find the route to the consumer and fulfil the needs of our audience."
Indeed, in the age of new media, different industries are often intertwined with one another, and strategic partnerships can empower these sectors and the regional media landscape.
Such content, founded on collaboration, have the ability to captivate target audiences with uniqueness and authenticity from contributors worldwide. Additionally, partnerships are also extremely important in the localisation of content through subtitling and tailoring to appeal to and intimately engage target audiences.
Investing in Asia's younger generation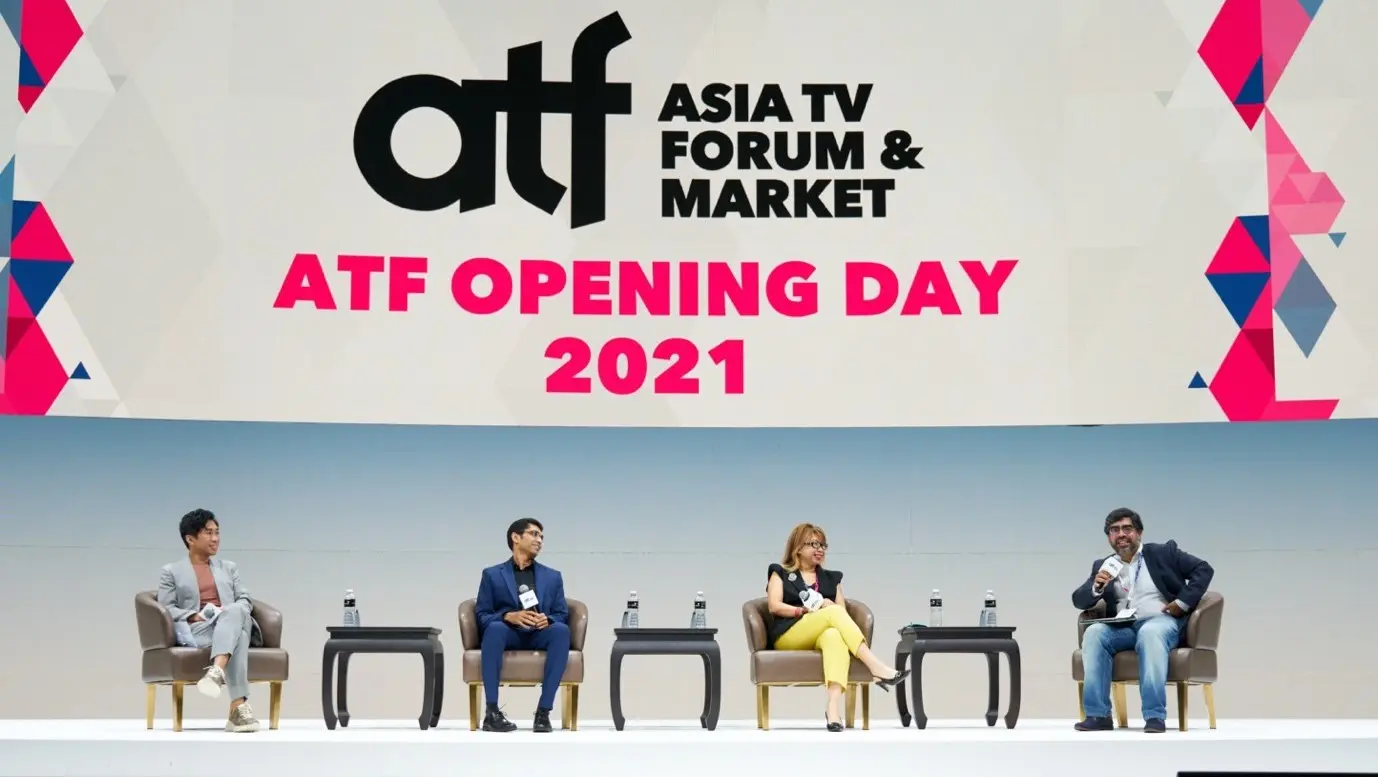 With an abundance of authentic stories and collaborative creatives across the region, the Asian media industry is teeming with potential for global success. In fact, from Squid Game to Parasite, many Korean creations have already made huge waves on international shores.
To top this off, set to revolutionise the way audiences engage with content, several countries in Asia are actively innovating new technologies like augmented reality (AR) and virtual reality (VR) for media entertainment and eSports gaming.
These constant developments are vital in engaging with the younger generations because they interact with content differently. For example, the integration of eSports with authentic storytelling inspires younger target audiences to follow in their heroes' footsteps while continuing to engage with such content.
The future is here. The future is now. Compelling storytelling will continue to remain important and there are many opportunities for different content to co-exist in the broader space of an ecosystem.
Ms Debbie Lee
Founder and Chief Executive Officer of TechStorm TV
With rapid advancements in the technologies, talents and business behind Asian storytelling, it is clear that the way audiences consume media and content is everchanging. For companies and creators to continue achieving success it is vital to stay on top of these developments, form fruitful connections and build on talent in the region.