Generating data-driven insights with IMDA's business intelligence tool
By Billy Atienza
In today's increasingly digital world, data analytics has become an essential part of running a successful business across most industries. From keeping track of market trends and consumer behaviour to streamlining internal operations to save time and money, data and the insights it brings, can help optimise every aspect of a business.
However, for SMEs without extensive resources or expertise, such insights may seem out of reach. To help SMEs harness the power of data analytics, the Infocomm Media Development Authority (IMDA) has developed the Better Data Driven Business (BDDB) programme.
BDDB gives SMEs access to a free and easy-to-use business intelligence (BI) tool that will help them embark on their data analytics journeys. Designed with built-in data protection practices, the tool gives businesses an intuitive platform to collect and visualise important data as well as use the subsequent insights to improve key business objectives like growing product sales, acquiring new customers, engaging existing customers, improving HR planning and reducing inventory costs.
The first steps to unlocking data-driven value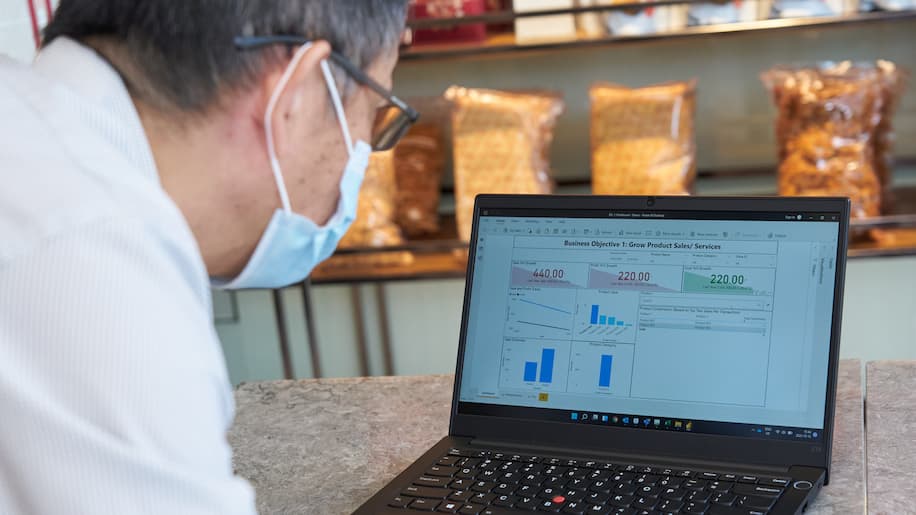 While implementing new data-driven practices may seem daunting, the BDDB page contains everything an SME needs to start using the BI tool—including an overview of the tool and its uses, as well as an interactive guide that covers every detail of preparing data and using the tool.
With the help of the online guide, using the BDDB tool is simple. First, depending on the chosen business objective, the guide will describe the types of data that need to be collected and identify the collection points. It then walks users through the process of preparing the data with provided templates, and how to resolve common problems faced.
When all the necessary data has been validated, the tool will generate a dashboard that presents key metrics as well as growth figures in easy-to-read visuals. The dashboard will also allow businesses to break down and filter data in different ways—according to time, product category and more. This can help businesses quickly spot trends to capitalise on or areas for growth.
Designed with the end goal of business growth in mind, the BDDB page also offers a series of recommendations that provides companies with concrete steps they can take to achieve their objectives. From product sales to growing an audience, the recommendations will help companies draw on their data to see real-world improvements.
Modernising tradition with Bee Cheng Hiang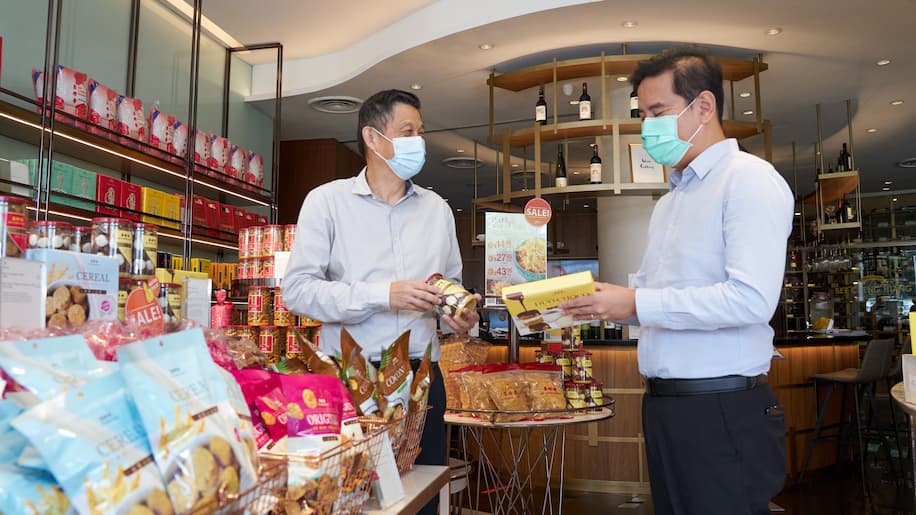 Across the five key business objectives, BDDB aims to help businesses across industries make data-driven improvements. In fact, the BI tool has been pilot tested on two very different companies before being launched. When the leaders at bakkwa giant Bee Cheng Hiang and escape room SME The Great Detective got wind of BDDB's complimentary BI tool, they were eager to sign up and test it out.
Founded in 1933, Bee Cheng Hiang is one of Singapore's most well-known brands of bakkwa. As a heritage company producing a traditional snack, the team has had to remain agile amidst the many changes over the years. To help them adapt to data analytics, the brand turned to BDDB, to help them improve product quality and modernise services to meet customer needs.
IMDA's BI tool came with templates and guidance on how it can be adopted, from data preparation, processing the data, to interpreting the dashboards. This was very helpful as we did not need to acquire deep technical knowledge to generate useful business insights.
Mr Tommy Koh
Chief Technology Officer at Bee Cheng Hiang
Gathering data-driven clues with The Great Detective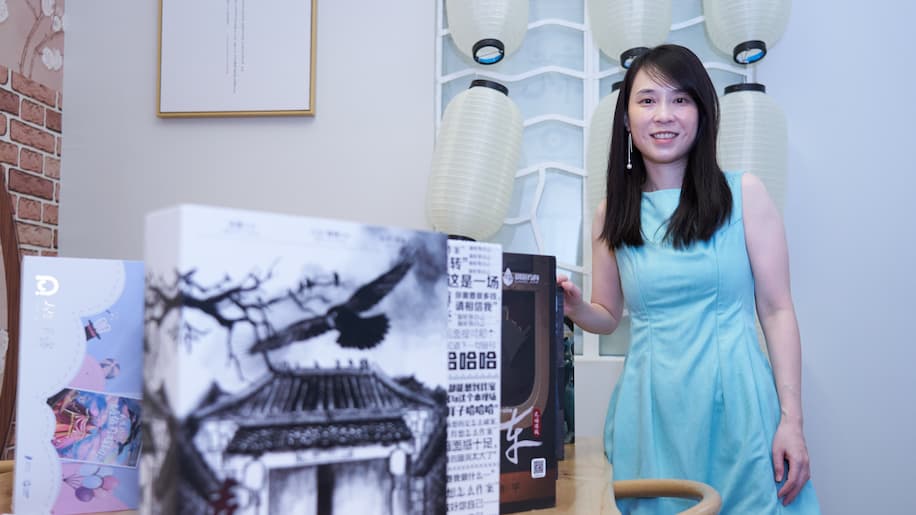 Just like Bee Cheng Hiang, another pilot company also found the BI tool useful. The Great Detective specialises in mystery games, riddles and puzzles that groups work together to solve. According to co-founder Ms Li Jie, the BDDB tool helped them identify important consumer trends and product preferences for their business.
It also helped them optimise their marketing and advertising by, for example, identifying areas where many of their customers live, allowing them to target their advertising more effectively.
By providing companies with an easy-to-use tool that is proven to offer useful insights and recommendations, BDDB makes taking the first steps towards data-driven business simple and valuable for local businesses across industries.
The BI tool provided us with beneficial information like which of our products sell best, so we can offer more of those scripts. It also presented the scripts that don't sell as well, so we can consider more aggressive marketing plans or bring in less of such scripts.
Ms Li Jie
Co-Founder of The Great Detective
The Better Data Driven Business (BDDB) programme can provide your company with the tools to get started with data analytics, allowing you to turn data into actionable insights and better your business. To get started, visit the BDDB page here.