The Singapore film industry is ready for its close-up
Local films will now reach a bigger audience following a tie-up between homegrown video streaming platform Viddsee and A+E Networks.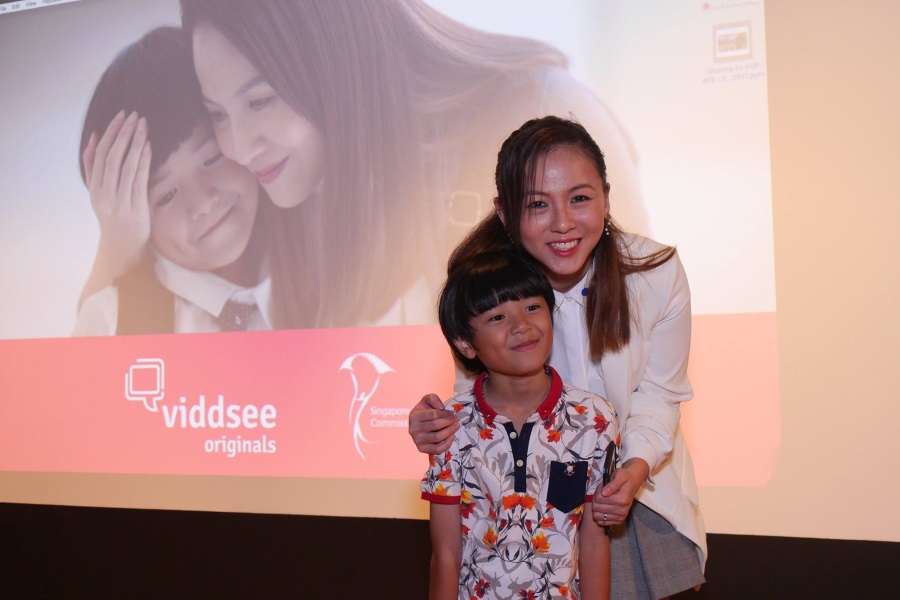 Local filmmaker Daniel Yam premiered his short film 'Time', the first original film commissioned by Viddsee. The cast of 'Time' featured above.
By Suresh Nair
Audiences can now catch Singapore short films on cable channel Lifetime, boosting their presence globally after a deal inked between local online video platform Viddsee and American media companyA+E Networks.
The films started airing in May, and is a first for Viddsee's content to be broadcast beyond its online platforms. The partnership was unveiled at the Infocomm Media Development Authority's PIXEL Studios on 5 May.
"We are excited to work with A+E Networks Asia, a global media company that shares our passion for high-quality entertainment and stories. We have curated a collection of compelling local stories and talented voices that we're honoured to share with a regional and global audience," said Viddsee co-founder, Derek Tan.
Viddsee broadcasts Asian short films on the Internet to over 500 million users globally. In November last year, the company launched a channel dedicated to Singapore films. Viddsee utilises data and insights to grow and drive viewership to its films, while extending their reach to a new audience.
The event hosted by the Singapore Film Commission (SFC), a division of IMDA, also saw the official release of Time, the first original film commissioned by Viddsee. Directed by local film maker Daniel Yam, Time tells the story of a frustrated young mother who grows to appreciate the time she has with her young son. The short film's premiere drew a positive response at the event, with attendees including film industry practitioners, Viddsee's community of users, and the film's sponsors, cast and crew.
"We have many talented filmmakers with compelling stories from Singapore, and we want to give these voices a platform to take our stories further in this digital age," said Mr Joachim Ng, Director of SFC.
Attendees at the event also lauded Viddsee's efforts to support film talent. Film critic Victor Kam noted that it is a great platform to champion stories and allow filmmakers from the region to be discovered. "This new step in creating original content is really going to help filmmakers because at the end of the day, every filmmaker wants his film to be seen. There is no shortage of Singapore filmmakers with stories, and I think Viddsee could be a game changer with this new initiative," he said.
Exporting media content
Mr Joseph Leong, a film researcher, said that Singapore has laid the foundation to create media content that could be exported to the rest of the world. "The multi-cultural backdrop, for example, acts as a kaleidoscope of inspiration to fuel creative output with international appeal," he said.
In recent years, homegrown films such as POP AYE, Apprentice, A Yellow Bird and Ilo Ilo have won regional acclaim, and been selected for and received accolades at notable film festivals, such as the Cannes Film Festival, Sundance Film Festival, International Film Festival Rotterdam and Busan International Film Festival.
Another sign of the industry's vibrancy are the international film production and service companies, such as Lucasfilm, which have set up in Singapore to tap local talent to work on international projects.