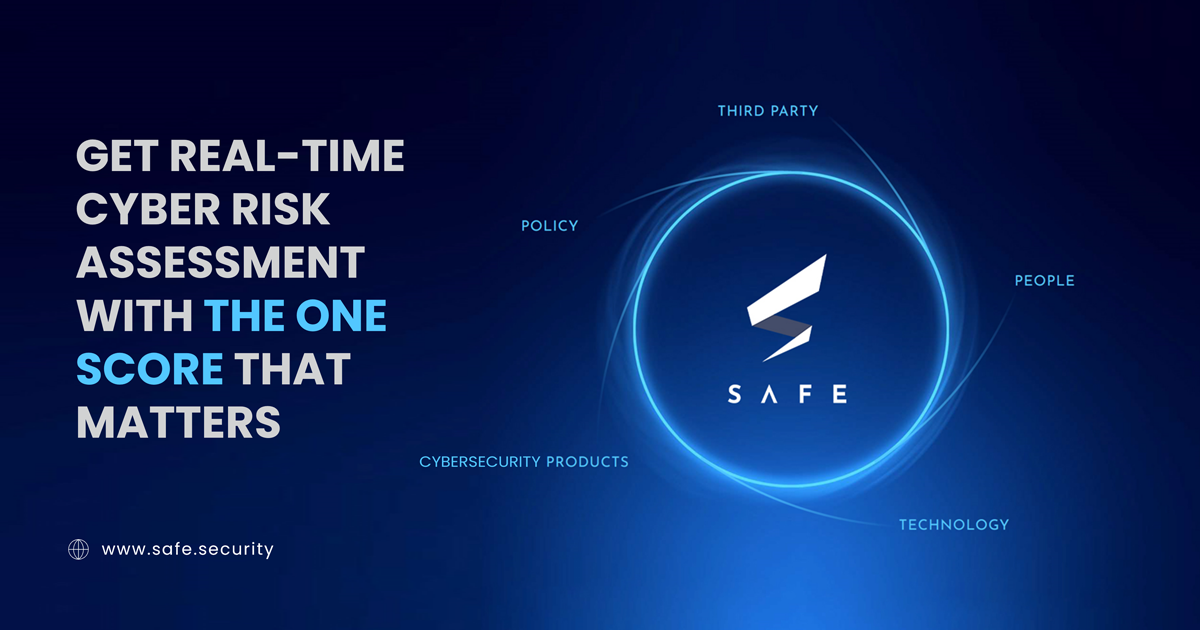 Category: Cybersecurity
Sub category: Cyber Risk Quantification
Safe Security exists to take the guesswork out of cybersecurity. As global leaders in Cyber Risk Quantification (CRQ), it enables organizations to measure and mitigate enterprise-wide cyber risk in real-time across people, process, technology, and third-parties.
Safe assimilates cybersecurity signals, external threat intelligence, and business context and distills the information to generate a single risk score. Organizations are able to dynamically predict the likelihood of a breach, plus the financial impact of that breach in dollars and cents. It also generates prioritized, actionable insights that are tailor-made for your enterprise to help you improve your cybersecurity posture on a continuous basis.
Backed by ex-CISCO CEO, John Chambers, plus senior executives from Softbank, Sequoia, PayPal, SAP, and McKinsey & Co., Safe is on a mission to become the de-facto industry standard to measure, manage, and mitigate cybersecurity risk. It works closely with MIT on joint research for the development of its pioneering SAFE scoring algorithm and has received several prestigious awards, including the Morgan Stanley CTO Innovation Award.
Safe regularly contributes to both government and community-driven projects, such as the US Government's National Vulnerability Database, and the ATT&CK MITRE framework. It has also been awarded with the Great Place to Work Certification™ and recognised for its people and innovation-driven approach to company culture.