Quality of Service (QoS) Standards for Public Basic Telecommunication Services for the Jan - Mar 2012 Quarter
Quality of Service (QoS) Standards for Public Basic Telecommunication Services for the Jan - Mar 2012 Quarter
1. Telephone Installation for DELs Within 5 Working Days or Date Specified by Customer (Residential)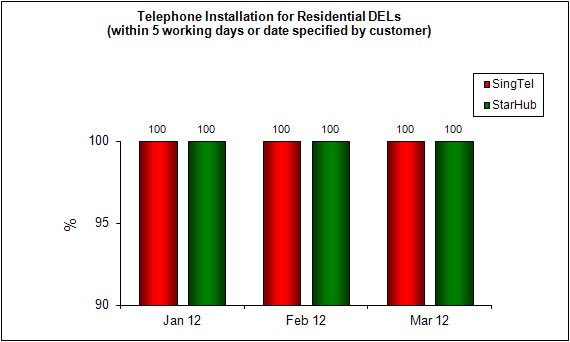 2. Telephone Installation for DELs Within 5 Working Days or Date Specified by Customer (Business)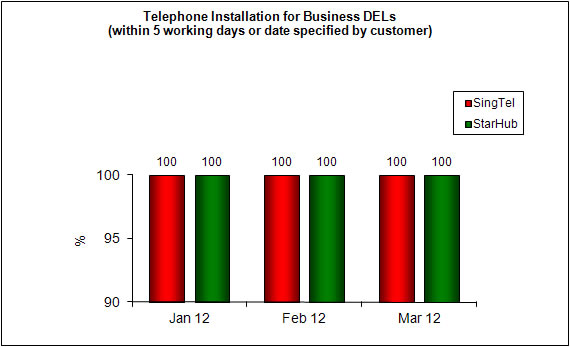 3. Fault Repair Time - % of Faults Fixed (Residential)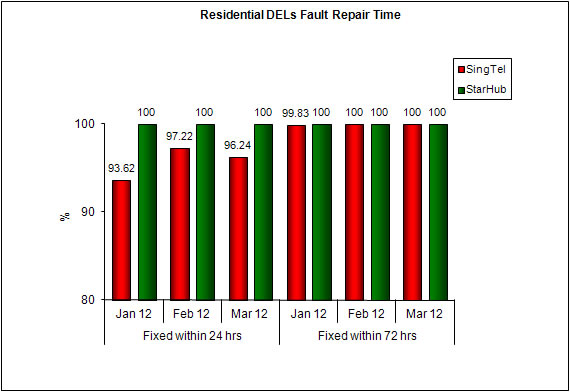 Note: SingTel did not comply with IDA's QoS standard of 99.9% for the "Fault repair time - % of faults fixed (Residential) within 72 hours" indicator in January 2012. A summary of IDA's assessment and decision can be found here (387.71KB).
4. Fault Repair Time - % of Faults Fixed (Business)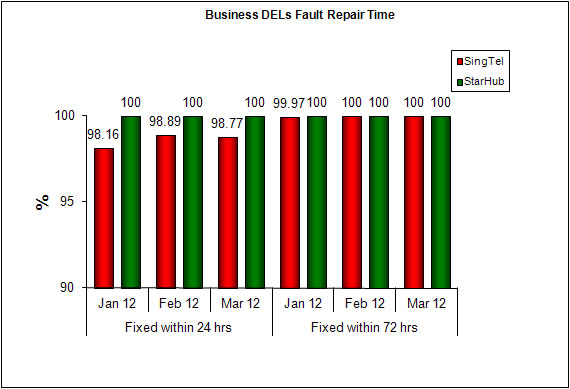 Note:
1. Figures are rounded up to 2 decimal places.