Protecting privacy in a data-driven world
By Lim Zeng Hao
In early 2018, British political consulting firm Cambridge Analytica was revealed to have harvested the personal data of 87 million Facebook users without their consent. This trove of information was sold by the company to political parties, who used the data to inform their campaigns. Though the data breach was the largest known leak in Facebook history at that time, the record was quickly toppled a year later by another incident that exposed the data of more than 540 million users.
In the wake of such events, data privacy issues have received greater scrutiny from governments around the world.
As a result, firmer laws and regulations were implemented to hold businesses accountable for data protection—often by means of hefty fines. In 2019, the airline British Airways was fined £183 million by the European Union's General Data Protection Regulation (GDPR). The airline's poor data security had caused half a million of its customers to lose their personal information to hackers.
In Singapore, the equivalent to the GDPR is the Personal Data Protection Act (PDPA), which can impose a fine of up to S$1 million (or 10% of the company's annual gross turnover, whichever is higher). It is unsurprising, then, that data privacy laws like these have caused companies to examine their data policies carefully.
To help enterprises navigate these issues surrounding data privacy, Privitar, a London-based company, is offering a platform that not only minimises data security risks but also maximises the value that can be extracted from sensitive data itself.
Finding the right balance
Privitar was formed in 2014 after founders John Taysom and Jason du Preez met through a mutual acquaintance.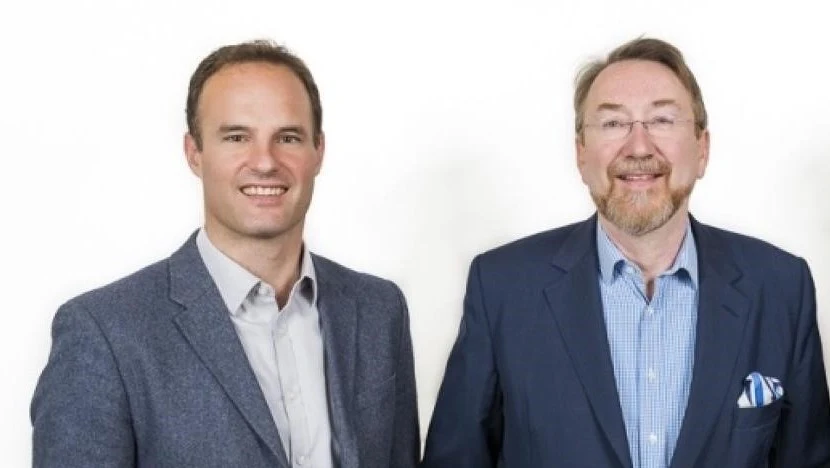 Prior to that meeting, the two founders were already aware of the data privacy challenges faced by many businesses. After all, while many organisations have come to embrace data-driven insights, they realised that protecting the data itself often came only as an afterthought.
"Businesses possess vast amounts of data today, obtained either through proprietary means, from customers or third-party sources," said Mr Jason du Preez, Privitar's Co-Founder and CEO.
As data and the tools to process them became ubiquitous, Mr du Preez explained that making use of data-driven insights was viewed by companies as an opportunity for them to get ahead.
Growing concerns on data privacy, however, quickly turned the use of data into a balancing act—one between fostering data-driven growth and maintaining public trust. More than ever, companies need to tread a fine line between complying with regulations and gaining a market advantage.
Privitar was founded to help businesses manage sensitive data in a safe but usable way. We enable companies to realise the full value of data with a platform that reduces time to data by implementing automated privacy controls.
Mr Jason du Preez
Privitar's Co-Founder and CEO
Supplying a win-win solution
Finding a way to use data to its fullest potential without compromising privacy or security may sound like a paradoxical problem.
Privitar's Data Privacy Platform, however, might just be the solution to this business conundrum. A comprehensive data privacy management software, the platform was designed specifically for enterprises to maximise data utility to generate insights while protecting sensitive user information.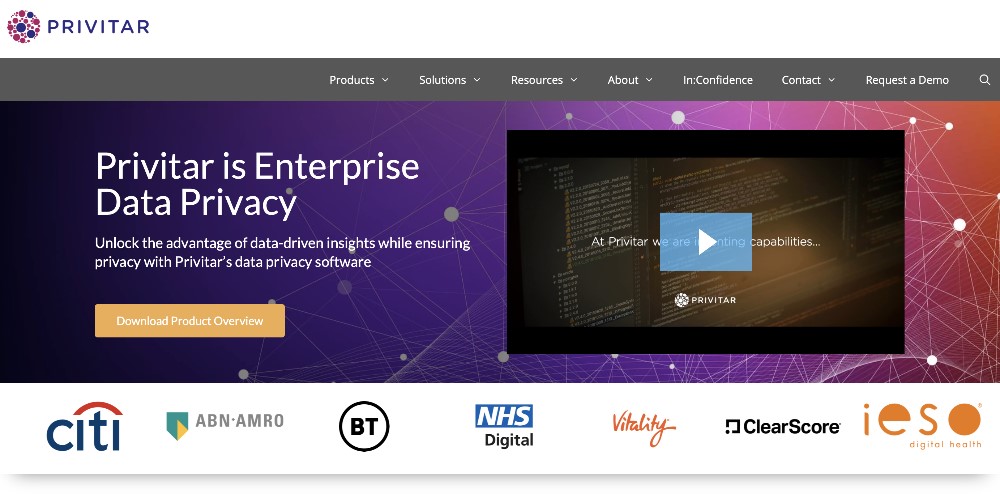 With an intuitive interface, the platform lets non-technical users apply data privacy policies consistently across the entire organisation, automating the proper provision of data for each situation at scale.
One of the main features on Privitar's platform is data de-identification, which lets users choose and apply from a range of different de-identification techniques for each scenario. For example, an airline analysing transaction data can use the software to tokenise direct identifiers like a customer's passport or account number, transforming it into a new value—or token—so that the record cannot be identified by the original value. In this way, the right level of data masking can be tailored for each specific context to meet the analysis needs.
Another useful tool the platform provides is Privitar Watermarks™, a feature that enables authorised users to trace the origin and lineage of every dataset. By putting these watermarks on sensitive data, companies can gain instant access to the current location of these datasets in their system. Companies can also track the history of the dataset's whereabouts, helping them gain insights into any unauthorised access. These embedded watermarks not only deter insider threats that stem from irresponsible use, but also facilitate forensic investigations in the case of a data breach.
With the present COVID-19 situation, Mr du Preez said that there has never been a more important time to uphold data privacy, especially since it has accelerated our shift online.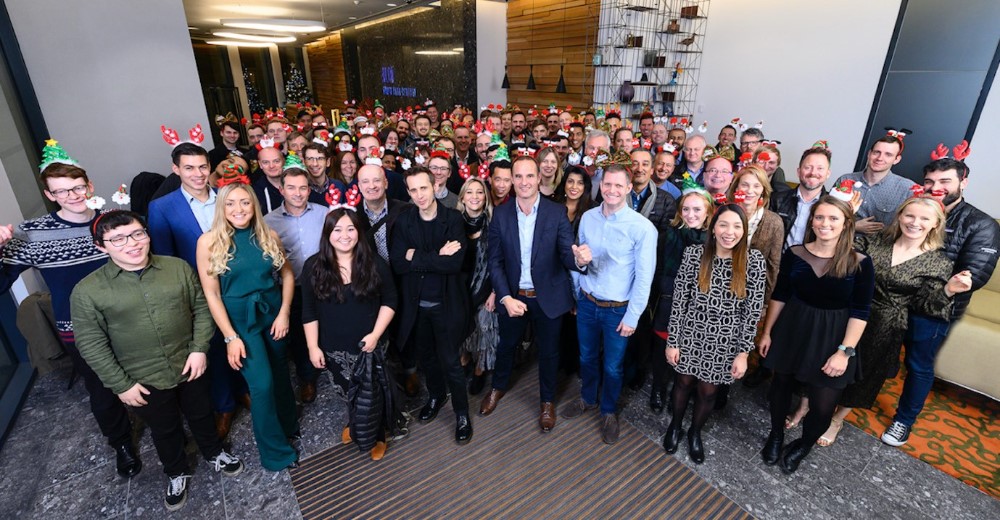 "The shift to online provides businesses with a significant opportunity to use data to improve customer experience," Mr du Preez explained. "Making sure that data is both safe and usable will be of critical importance, as data-driven insights—when used well—will help to rebuild the economy and allow businesses to thrive again in a post-COVID world."
The future of data privacy
With an innovative product that could revolutionise the way companies operate and manage data privacy, Privitar has been accredited by the Infocomm Media Development Authority (IMDA) of Singapore under its Accreditation@SGD programme. Through this programme, IMDA not only assessed the core functionalities of Privitar's Data Privacy Platform, but also its ability to deliver on what it has promised.
Through IMDA's Accreditation@SG Digital programme, Privitar was able to increase the awareness of data privacy technologies across the Singapore government.
Mr Jason du Preez
Privitar's Co-Founder and CEO
"We have also benefitted from IMDA's immense support, including marketing efforts and helping to streamline the procurement of our product for interested government agencies."
As a testament of the company's promise, Privitar recently concluded an US$80 million Series C funding round led by Warburg Pincus, a global private equity firm, enabling them to further accelerate the development of its data privacy platform.
Privitar is currently working with leading enterprises like British investment bank HSBC and biopharmaceutical company AstraZeneca to manage and automate their data privacy policies. "We hope to continue to fuel innovation and support key growth initiatives, with an eye for international expansion across different areas of the business," said Mr du Preez.
As the iconic Spiderman quote goes—"with great power comes great responsibility." Privitar's solution to managing data privacy might just be what is needed in our digitally driven world.
This feature is the fifth in a series of articles profiling accredited companies under IMDA's Accreditation@SG Digital (Accreditation@SGD) programme. First launched in July 2014, Accreditation@SGD contributes to an innovative infocomm media ecosystem by accrediting promising Singapore-based tech product companies to establish their credentials, build business traction, and help them to grow and compete in the global market. The evaluation process provides an independent third party evaluation on the SGD-accredited companies' claimed product core functionalities and ability to deliver.
As of February 2020, over S$430 million worth of project opportunities have been created for accredited companies. Close to 1,000 projects have also been awarded. For more information, please refer to this link: www.imda.gov.sg/accreditation