By Jill Arul
If you've ever digitally crushed candy or answered the call of duty, you've become part of an exciting ecosystem of serious gamers, casual players, independent creators and game developers. As part of this year's Singapore Media Festival, attendees at the Gamescom Asia Singapore Games Market Bootcamp on 30 November 2020 were offered a rare glimpse at how industry players create high-quality gaming experiences across all demographics.
Opening the event was Mr Howie Lau, Assistant Chief Executive, Media & Innovation at the Infocomm Media Development Authority (IMDA). Drawing from his two decades of experience in the technology and media industry in Singapore and as an avid gamer himself, Lau highlighted the industry's great potential for growth.
The gaming space is creating a lot of excitement and undergoing a lot of experimentation. Everyone is trying to figure out where this will go and how we can continue building the vibrancy of the whole gaming sector.
Mr Howie Lau
Assistant Chief Executive, Media & Innovation at IMDA
Keeping a close eye on the trends in games and esports is Mr Guilherme Fernandes, a consultant at games market insights company, Newzoo. Leading the first talk of the day, Mr Fernandes shared five key insights on the thriving gaming ecosystem in Singapore and Southeast Asia.
1.

The growth of gaming during COVID-19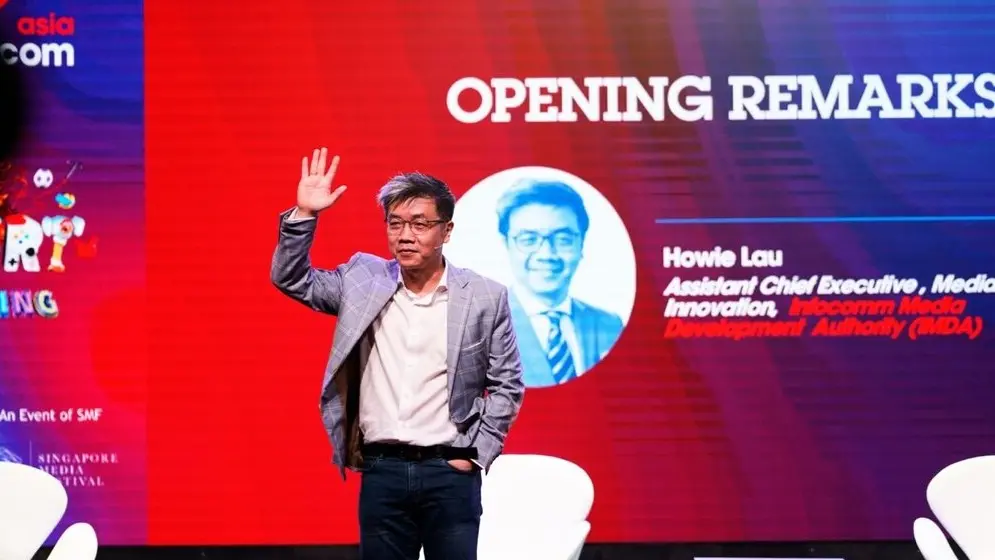 Instead of meeting in cinemas and cafés, the virtual worlds of Minecraft and Among Us have become choice meeting spots for groups of friends amidst the coronavirus pandemic. Despite the widespread impacts of COVID-19, 2020 was a landmark year for games as people looked for ways to entertain themselves from the safety of their homes.
As mentioned by Mr Fernandes in his presentation, the global game market saw almost 20% growth in 2020 from the previous year, with the Southeast Asian market is expected to triple from what it was in 2017 by 2023. In Singapore, mobile games now take up two-thirds of the market as casual gamers look for new ways to pass time at home.
In fact, the pandemic has led to unexpected growth across PC, console and mobile gaming. While growth in the PC sector was the smallest, it was almost fully a result of COVID-19 lockdown, said Mr Fernandes.
2. Time fillers take top spot
When asked to imagine what a gamer looks like, most people might think of a teenage boy glued to a computer screen. However, Newzoo's statistics show that of the 3.8 million gamers in Singapore, 23 percent of them are 'time fillers', making them the largest subset of the country's gaming community.
A demographic made up of women aged 36 to 50 years old, time fillers play casual games for amusement while waiting—whether they're on a train or at a doctor's office. Unsurprisingly, time fillers lean towards quick, convenient and addictive games, and are catered to by developers like VooDoo and Miniclip.
However, the lines between casual and serious gaming are blurring as more popular games move to mobile. Titles like first-person shooter game Call of Duty and role-playing game Genshin Impact have done well on mobile, with Genshin Impact topping both the Apple App Store and Google Play charts in October 2020, just a month after its release.
3. A three-way tie for Singapore's gamers
The age-old battle between Sony's PlayStation and Microsoft's Xbox has caused many a rift among gamers worldwide. For serious players, the two are as different as night and day. With the rise of Nintendo's portable Switch console, the fight for the hearts of gamers in Singapore has become a three-way cage match between Sony, Microsoft and Nintendo.
Each manufacturer has chosen a distinct approach, said Mr Fernandes. For example, Sony banks on premium hardware and virtual reality technology to delight players with cutting-edge gaming experiences. Microsoft, on the other hand, advocates for availability and accessibility, focusing their energy on growing their subscriber base. Finally, with an emphasis on shared experiences and mobility, Nintendo looks to entice new audiences with the promise of gaming fun with friends, anytime and anywhere.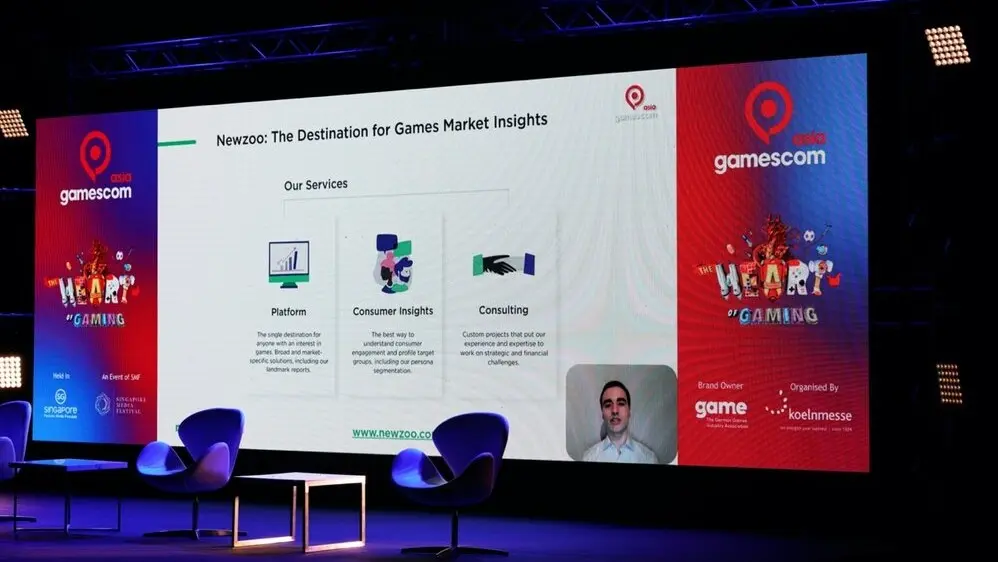 4. Subscribers soar to new heights
A subscription revolution has taken over music and video as industry leaders like Netflix and Spotify have gradually made DVDs and CDs obsolete. This same wave of change is coming for gaming, as game developers and manufacturers offer subscription services that make a library of titles available to gamers at a monthly fee.
"It's going to change the way people interact with games," said Mr Fernandes. Given the thousands of titles at their fingertips, gamers will be spoilt for choice and more willing to try out different games. However, this also means that developers will have to change the way they make games. With the vast library of titles, the first few minutes of the game are now even more crucial to catching a player's immediate interest.
5.
Singapore on the rise

With 83 game developers, marketers, publishers and manufacturers choosing to base their businesses in Singapore, it's no secret that the local gaming market is on the cusp of a breakthrough. Aside from the presence of industry powerhouses like Ubisoft and Riot Games, local giants like gaming hardware company Razer are expected to continue their dominance. Powering through the pandemic, Razer earned a cool US $448 million in revenue in the first half of 2020 alone.

While Singapore is a good spot to set up shop, it is important to note that other markets in Southeast Asia are incredibly diverse. For gaming companies to truly succeed in the region, the unique traits of each country must be taken into account at all levels from creation to marketing. Ultimately, satisfying the audience's needs is the name of the game.