Scholars shaping Singapore's digital future
By Job Eloja
Open your smartphone's app store and you'll see a veritable wonderland of apps for just about any purpose. Ride hailing? Check. Food delivery? Check. Exercise? Check. As various aspects of our daily lives increasingly go digital, it's clear that more and more people are needed to support our society's digital transformation. True enough, according to the Infocomm Media Development Authority's (IMDA) annual manpower survey, demand for infocomm media professionals in Singapore is projected to grow by another 68,000 job positions until 2021.
To ensure a steady pipeline of tech talent, the rebranded Singapore Digital (SG:D) Scholarship was launched in 2018 to encourage young people to take up careers in infocomm media. At the heart of this industry are the fields of computer science and information technology. In this article, we tell the stories of two scholars in these disciplines.
From gamer to future computer scientist
One of 2020's SG:D scholars is Mr Praveen Balasubramaniam, a Bachelor of Computing in Computer Science student at the National University of Singapore (NUS). Like many of his peers who grew up in the digital age, Mr Balasubramaniam was a keen video game player as a child. Soon enough, he became curious about how the games he enjoyed so much were made. "I picked up basic game design, then I learnt how to code and found it very interesting," he shared.
Seeking to translate his enthusiasm for coding into action, Mr Balasubramaniam eagerly took part in initiatives to promote digital awareness and inclusivity before even entering university. Notably, in 2017, he and his friends launched the online platform Tick to give students free and unlimited access to academic resources donated by seniors. He also served as the Vice President (Technology) for the Youth Infocomm Ambassadors Board under the then-Infocomm Development Authority, spearheading projects like Python training courses and even giving the iSpace tour to raise cybersecurity awareness among younger students.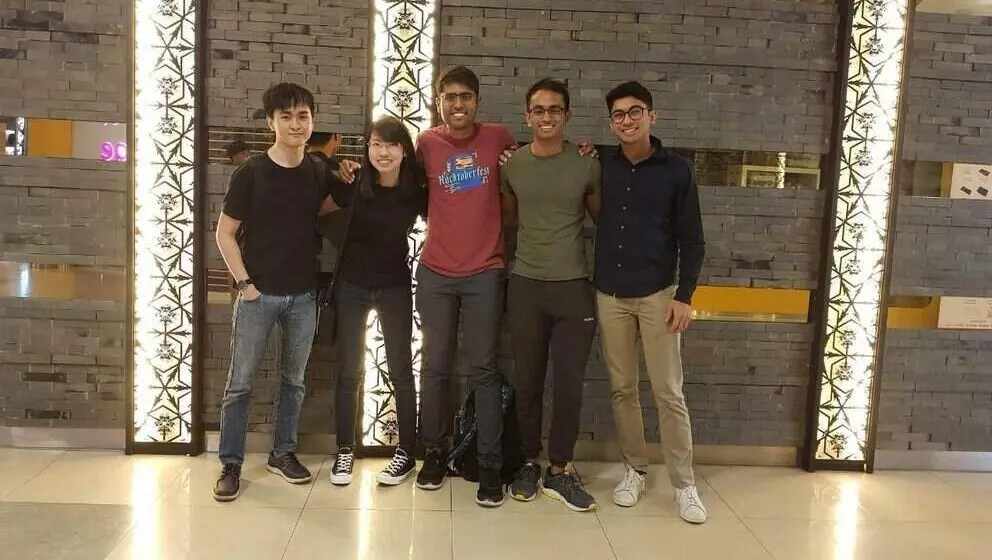 With his innate interest in everything digital, it only seemed natural for Mr Balasubramaniam to take up computer science at NUS and apply for the SG:D Scholarship.
The scholarship is an opportunity unlike any other, it provides me with the flexibility to work in an industry role of my choice after graduation.
Mr Praveen Balasubramaniam
Bachelor of Computing in Computer Science student
National University of Singapore (NUS)
Not only that, but Mr Balasubramaniam also found the application process incredibly seamless. After submitting his application, he was invited to do an artificial intelligence-powered online assessment. Following a final panel interview, he successfully clinched the coveted offer. "I am grateful that the whole process was smooth even with the evolving COVID-19 situation," he said. In light of the pandemic, Mr Balasubramaniam's passion for technology is all the more relevant. "COVID-19 has accelerated our reliance on technology," he said. "It's important for us to harness technology responsibly as this might be the new norm when we enter the workforce."
Turning passion into profession
Before there was the SG:D Scholarship, the Integrated Infocomm Scholarship (IIS) empowered bright young minds to pursue infocomm-related studies. Ms Nur Syakirah Bte Mohd Said is one such beneficiary of the IIS. Through the scholarship, she earned her Bachelor of Science in Information System Management from the Singapore Management University—graduating magna cum laude in the process.
Just like Mr Balasubramaniam, Ms Syakirah had a knack for technology at a young age. This motivated her to specialise in the field, especially after being introduced to the IIS by her polytechnic lecturers. "I decided to go for it in hopes that it would present me with better career opportunities," she explained. True enough, the scholarship has helped Ms Syakirah both financially and to develop herself professionally.
I was able to develop my hard and soft skills by going on overseas internships, community service trips, study missions and exchange programmes without financial constraints holding me back.
Ms Nur Syakirah Bte Mohd Said
Bachelor of Science in Information System Management graduate
Singapore Management University
"The scholarship also helped me connect with experienced professionals in the field." Now, she's part of the competitive Technology Leadership and Development Programme by Johnson & Johnson.
As a woman in a field dominated by men, Ms Syakirah is a strong advocate of empowering people through technology. For instance, she used to teach coding to kids ages 5 to 15 years old. "I wanted to help young children discover their interest in technology and eventually pursue it in their education or even careers," she said. During her stint as a front-end development intern, she also created websites for brick-and-mortar shops with no online presence. "Being able to create that for them so that they will not get left behind as technology evolves is what I am passionate about," concluded Ms Syakirah.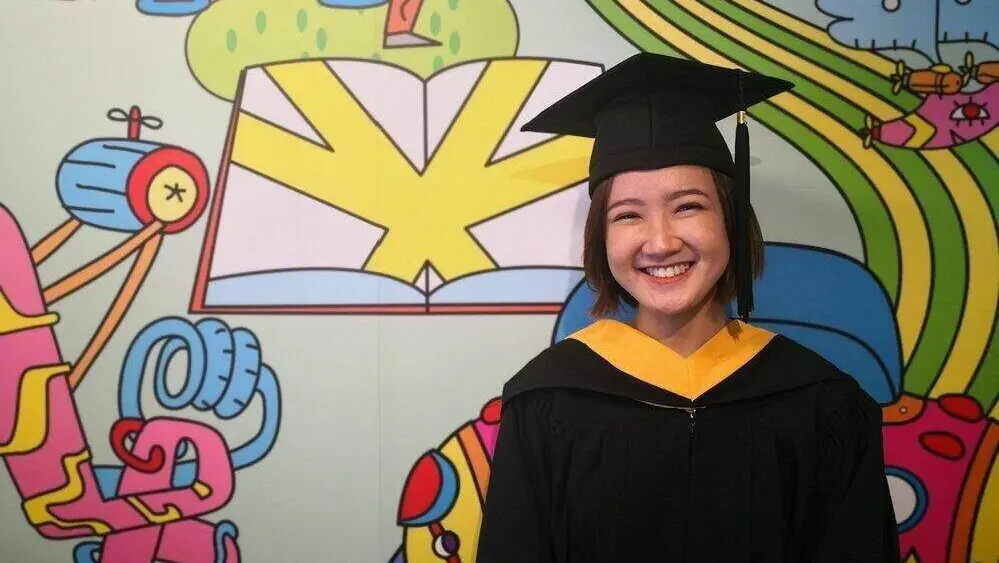 An industry filled with opportunity
With the SG:D Scholarship, a bright future surely awaits both scholars. At the moment, Mr Balasubramaniam remains uncertain of where he wants to work after graduating. He is sure, though, of his desire to pursue a software engineering job.
To give him and the current crop of SG:D scholars more direction, Ms Syakirah has this to say: "Take part in networking events, attend conferences, and be open to going on overseas trips or taking leadership positions." There is much to learn outside the universities, so scholars should eagerly seize those opportunities, she added.
Ms Syakirah also advised scholars not to stress over specialisations early on. "We are fortunate to be in a field where the opportunities are endless. Prior to graduating, I never expected myself to work in a healthcare company like Johnson & Johnson," she added. These days, careers in tech cover almost every industry, so scholars must be open-minded. What is important, according to Ms Syakirah, are the transferrable skills they gain from university that they can apply to their careers.