About the Food Services Industry Digital Plan (IDP)
Aligned to the Food Services Industry Transformation Map (ITM), the Food Services Industry Digital Plan (IDP) is jointly developed by Enterprise Singapore (EnterpriseSG) and IMDA, in partnership with the industry.
The refreshed Food Services IDP launched in November 2022 will address trends observed in the Food Services sector, such as the shift in consumer behaviour towards digital ordering, e-commerce and food delivery, as well as assist Food Services SMEs to overcome challenges and go digital.
Four new solution categories unique to the Food Services sector were added in the refreshed Food Services IDP to support Food Services SMEs in tapping more advanced digital solutions to further their digitalisation journey in Singapore. They are:
Connected business suite;
Service robotics;
Food waste management; and
Smart central kitchen management system.
To access the refreshed Food Services IDP, visit go.gov.sg/CTOaaS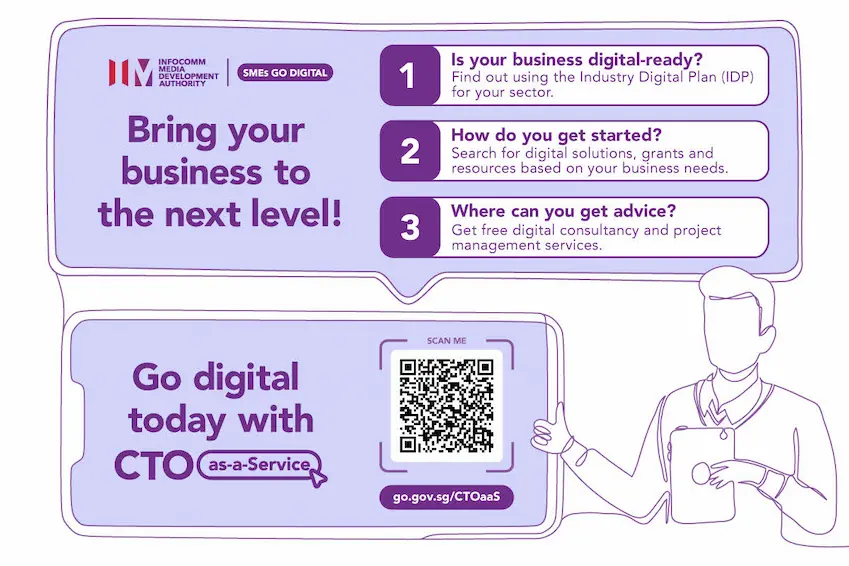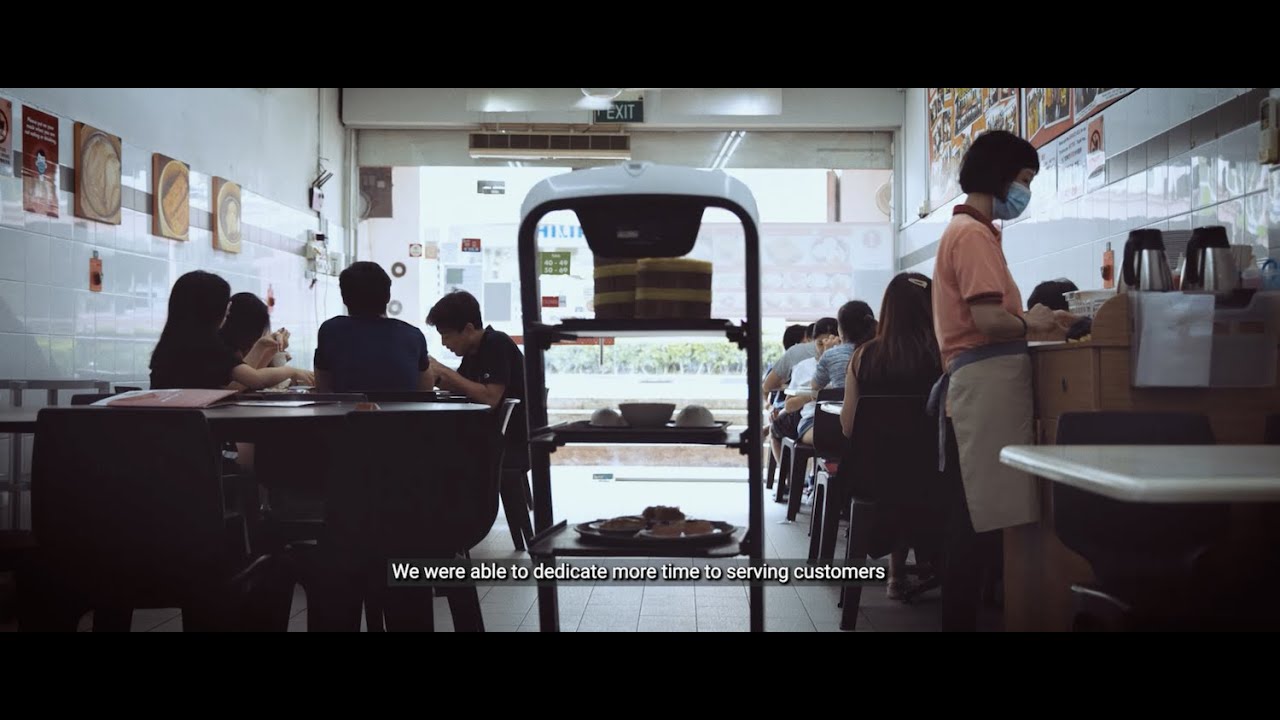 Who is it for
Local companies in the following sub-sectors within the Food Services industry:
Restaurants
Food courts, coffee shops, canteens
Cafes
Food caterers
Others such as food kiosks, pubs, fast food (excludes hawkers)
Benefits
The refreshed IDP provide companies with a step-by-step guide to identify suitable digital solutions and training programmes to equip employees with the right skillsets at each stage of their digitalisation journey in Singapore.
Digital Roadmap
Companies can refer to the refreshed IDP for a guide in using newer and more advanced digital solutions to support their needs and deepen their digital capabilities, as well as the corresponding Digital Training Roadmap to tailor their training programmes (including change management) to their employee needs and ensure that they are able to adapt and confidently use these technologies.
The new roadmap on Cybersecurity and Data Protection measures will help companies identify appropriate tools and practices that they can adopt at different stages of their digital growth to safeguard their systems and operations from cyberattacks and protect their customers' personal data.
Download
Digital and Business Consultancy
Use the Chief Technology Officer-as-a-Service to request for digital consultancy and project management services. Check your digital readiness and receive recommendations on digital solutions that best meet your business needs.
Book an appointment with the SME Centre if you require business advice.
Pre-approved Solutions with Grant Support
The refreshed Food Services IDP outlines the digital solutions that companies can adopt at each stage of their growth to streamline operations, improve efficiency, and drive business growth.
Eligible SMEs can receive funding support from the Productivity Solutions Grant (PSG) or other relevant grants on the Business Grants Portal to implement digital solutions in the Food Services IDP.