Filling a TAL order by advancing local innovative tech
By Jill Arul
From tray-collecting machines to contact tracing technologies deployed across the island, Singapore is no slouch when it comes to harnessing tech for public good. However, implementing technology can be lengthy; with months of review, refinement and setup behind each new solution ready for mass deployment.
Despite having the best technology for the task, it can be difficult for companies, particularly start-ups, to navigate complex corporate and government IT architecture to put their solution into action. With all these concerns in mind, the Infocomm Media Development Authority (IMDA) set up the Tech Acceleration Lab (TAL) to help companies improve products, upskill staff, test technologies—and most importantly, deploy solutions.
Officially launched in January 2021, TAL provides companies with a controlled test sandbox on the Government Commercial Cloud (GCC) and government security advice—all of which support Singapore-based companies looking to provide innovative tech solutions to government-led projects. Read on to find out how TAL helped three companies—Affle, Aicadium (formerly BasisAI) and Confluent, launch their tech solutions in government-led projects and grow their business.
Overcoming roadblocks in the cloud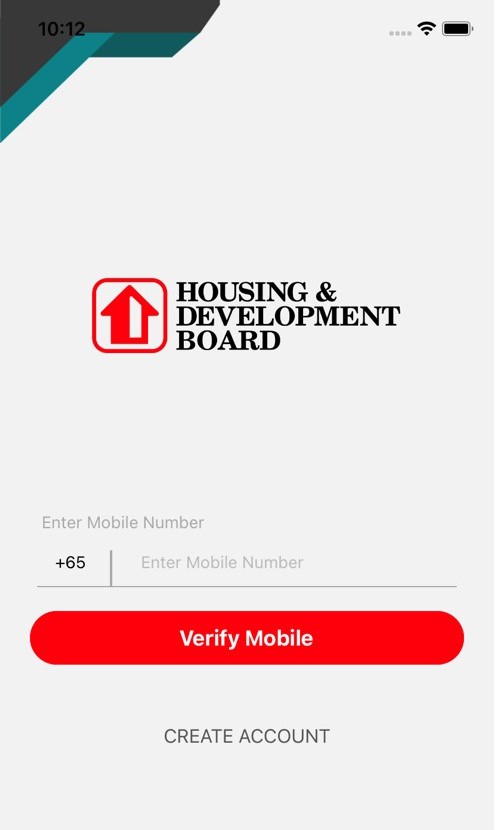 Constantly on the lookout for tech solutions that can improve residents' quality of life, the Singapore government plans to spend roughly S$3.8 billion on infocommunications technology (ICT) procurement this year. While this means that technology providers have greater opportunities to deploy solutions in large, government-led projects, they need to ensure that their solutions are aligned with existing government requirements.
After all, navigating through the required government systems, regulations and security standards can be tricky when deploying innovations on a national scale. One major issue when it comes to scaling solutions for government-led projects is understanding and testing them within the government's GCC framework—which details how solutions should be designed to ensure the security of running applications in the cloud.
Take Affle, whose solutions include platforms that deliver consumer engagement, acquisition and transactional insights through mobile advertising. While the Housing & Development Board (HDB) was interested in working with Affle to develop its Audience Engagement Platform, they were unsure at first if Affle's technology would work within a GCC environment.
By allowing access to the GCC, facilitating the setup and later helping companies join the GCC, TAL guides companies like Affle as they deploy solutions swiftly to clients like the HDB knowing that their tech can handle sensitive data in a safe environment. Eventually, Affle's solution passed the proof-of-concept stage, with the HDB now seeking approval for full project deployment. In turn, TAL allows government agencies to shorten deployment by at least four to seven months. Moreover, TAL also helped Affle estimate the future costs of GCC infrastructure.
A programme like TAL will grow the pool of high-quality and dynamic tech companies with well-trained talent and strong support from government agencies.
Mr Charles Yong
Chief Architect and Technology Officer of Affle
Speeding up and staying secure

In line with improving security, TAL also reviews existing technology and upskills solution providers through consultation sessions on government security policy. Accordingly, artificial intelligence (AI) solution provider Aicadium and software company Confluent sought to learn more about government security policy in hopes of being better equipped to protect the data of the government agencies they were set to work with.
While Aicadium had the expertise and capabilities, there was some fine-tuning to be done before their solutions like the proprietary machine learning platform Bedrock could be production-ready. Through TAL, IMDA guided the Aicadium team on government security policy, reviewed deployment architecture in a proof-of-concept (PoC) environment and provided them with a GCC sandbox to adjust their solution for deployment.
"TAL allows tech companies like Aicadium to participate in hands-on workshops to learn how to develop digital services for government agencies on the cloud that adheres to the Singapore Government's Government Commercial Cloud (GCC) framework," said Mr Liu Feng-Yuan, VP of Business Development, Aicadium. "This means that individuals working in the tech sector will continue to develop technology that is fit for purpose and within government guidelines, in turn, driving innovation in the sector."
Meanwhile, through a single workshop, the TAL team at IMDA coached the Confluent team on government security policy. Beyond the workshop, the TAL team also reviewed the solution, facilitated discussions with partners that assisted with development and deployment. With the expertise gained and improvements made to their solution through TAL, Confluent is now confident that users and potential clients will be assured of the security and efficiency of their technologies.
TAL allowed us to further assure prospective users that our technologies and solutions can be deployed and used in a secure and compliant manner to support and accelerate digital transformation in the public sector.
Mr Xu Kaijun
Solutions Engineer of Confluent
Toward new horizons
By ensuring that each company leaves with new capabilities and expertise, TAL contributes significantly to Singapore's local innovation ecosystem. Companies are then able to leverage their new experience and gain more clients to continue deploying technology for public good.
For instance, with the credibility that comes with testing at TAL and launching a government project, Affle has since gained 10 new clients interested in deploying their tech—including other government agencies like the Land Transport Authority (LTA).
Through TAL, IMDA has engineered a win-win situation where SG:D Accredited companies can benefit from TAL's facilities to shorten go-to-market timing, government agencies benefit from tried and tested cutting-edge tech and Singaporeans benefit from the quick deployment of such solutions.
By supporting companies like Affle, Aicadium and Confluent as they navigate the needs of government agencies, TAL increases the chances of successful deployment, scales up new innovative solutions and fosters the growth of promising tech companies—building a vibrant and secure tech ecosystem in Singapore.
---
Looking to make an impact through technology? Contact Tech_Acceleration_Lab@imda.gov.sg to find out how your company can harness the guidance of TAL and be a part of government-led projects.
Looking to make an impact through technology? Contact Tech_Acceleration_Lab@imda.gov.sg to find out how your company can harness the guidance of TAL and be a part of government-led projects.