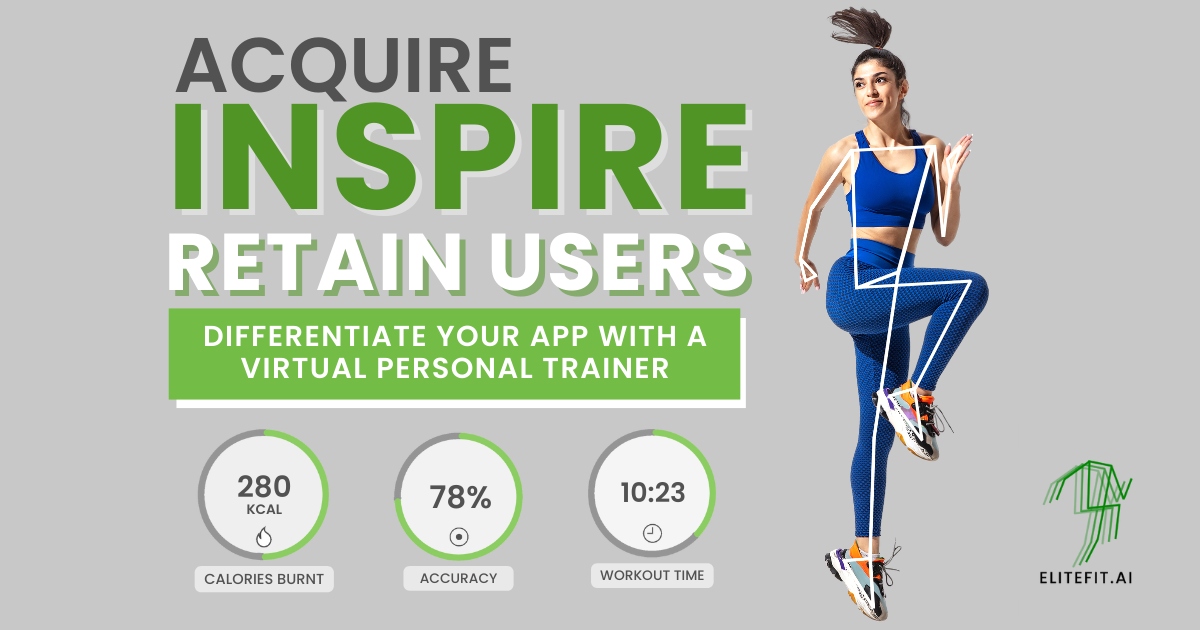 Category: Data Analytics / Artificial Intelligence
Sub-category: Healthcare AI
EliteFit.AI is a Singaporean B2B startup focused on enabling a virtual personal trainer (using computer vision and motion AI) for fitness companies, sports companies, telco VAS and insurance companies resulting in higher revenues, reduced churn and significant differentiation for their clients.
Their AI-driven virtual personal trainer that can integrate into existing apps/sites to provide real-time feedback to users on the correctness of their workouts.
User churn is linked to users not knowing if they are doing their workouts correctly. With EliteFit.AI's virtual trainer embedded into apps and sites, users stay 50% longer with the app and use it 3x more often.
Some of their clients have successfully used EliteFit.AI to attract new users and others have generated new revenue by enabling premium pricing for their AI-powered fitness trainer.
They also provide an end-to-end solution to corporates with over 1000 internet-based workouts as an employee benefit program. This program includes all the features above as well as the ability for corporations to create teams and for employees to collaborate with colleagues within teams and compete with other teams increasing overall engagement, fitness and productivity.
EliteFit.AI is backed by the Singapore Government's sport-fitness science division (Sport Singapore), and their clientele includes ~20 MNCs like Fita / Telkomsel, Simply Soulful Yoga, Singtel, Unilever, DBS, HPE, etc. Their leadership team comprises experienced professionals from McKinsey, Microsoft, AWS, Visa, Bytedance and Yahoo!. To-date, they have 25 team members across Singapore & India.