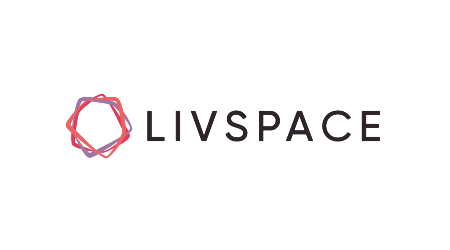 Livspace, a Singapore-based interior design and renovation company, has been recognised under IMDA's Accreditation@SG Digital programme for its innovative use of technology in the home design and renovation industry.
Livspace is the largest and fastest growing technology platform for the home interiors and renovation industry. Founded in Singapore in 2014, the platform has sold over 7.5 million SKUs and completed over 100,000 rooms in its markets India and Singapore.
The platform brings together all participants of the home renovation industry, i.e. homeowners, interior designers and design studios, as well as vendors, including brands, OEMs, and contractors. Employing a combination of data science, automation, and industrial design, the team has made home interiors more predictable and hassle-free for homeowners, scaled the job of interior designers, and has given vendors an efficient way to be included in the home design solution for hundreds of thousands of people, all through the use of digital solutions.
The platform features the following key modules:
1. E-store cloud: Marketplace with rich e-commerce like listings
Specialised e-stores for brands, OEMs and contractors

E-stores integrated with inspiration, quotations and order management
2. Demand cloud: Generate traffic and manage leads
Immersive content driving demand generation

Machine learning led demand qualification and smart matching
3. InstantQuote cloud: Professional and accurate quote in minutes
Design automation enabling estimate creation in minutes for designers

Personalised and professional quotes for homeowners
4. Design cloud: Create and customize designs managing the entire project
Design and visualisation tools with order management

Project management and CRM for designers
5. Fulfillment cloud: Manage procurement and installation real-time
Order management for brands and OEMs

Project management for contractors

Live tracking for customers