Growing and going global with IMDA's resources for SMEs
From emerging tech startups to long-standing hair salons—SMEs play a significant role in Singapore's economy, supporting 72 percent of the nation's employment. As such, the Infocomm Media Development Authority (IMDA) works to grow promising startups and SMEs through initiatives like the Open Innovation Platform (OIP) and the Digital Industry Singapore (DISG)—the latter of which is a joint office of the Economic Development Board (EDB), Enterprise Singapore (ESG) and IMDA. The authority is dedicated to supporting companies as they build globally-competitive products here in Singapore.
Tech studio 2359 Media is just one of the many success stories made possible with the help of IMDA. With their beginnings as a single mobile app, 2359 Media has since grown exponentially into an award-winning multinational tech studio and shows no signs of slowing down.
Find out how the IMDA ecosystem has supported and continues to support 2359 Media as they journey down their path to success.
Matching business challenges with innovative solvers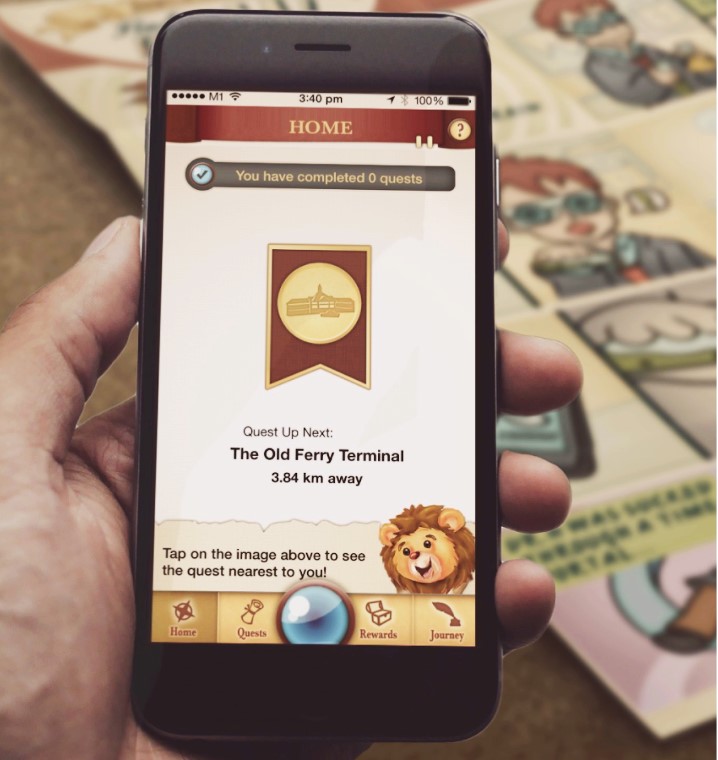 Founded in 2009, 2359 Media was the brainchild of co-founders Mr Wong Hong Ting and Mr Zhou Wenhan. The partners noticed a rise in user behavioural trends in favour of mobile applications and cloud services.
With this in mind, 2359 launched SG Malls in the same year, a mobile app that helped Singaporeans navigate shopping malls and locate specific stores. Well-received and widely adopted, the SG Malls app successfully fulfilled an unmet need, demonstrating 2359 Media's strength as a problem solver and solution provider. In fact, 2359 was later approached by the Ministry of Health to develop an app that helped users locate Pandemic Preparedness Clinics (PPC) during the H1N1 pandemic of 2009.
Eventually, as 2359 Media started establishing themselves as a full-fledged tech studio and consultancy, the company began looking for partners they could collaborate with to enhance their solutions. As such, 2359 Media saw IMDA's OIP, a crowdsourcing platform that matches business challenges to innovators, as a way to access new business opportunities and explore new markets.
One of their first projects with OIP was Sentosa Development Corporation's business challenge to develop a visitor engagement app to drive visitors to less populated areas of Sentosa in 2012.
We saw OIP as a good platform for us, as tech providers, to adopt a user-perspective to develop and refine some existing products we were working on.
Mr Wong Hong Ting
CEO & Co-founder at 2359 Media
Through the OIP, 2359 formed ties with businesses within the OIP ecosystem and were able to connect and collaborate with decision-makers across various industries. The platform also gave 2359 the space to showcase their solutions which can flexibly address various business problems.
Coordinated collaboration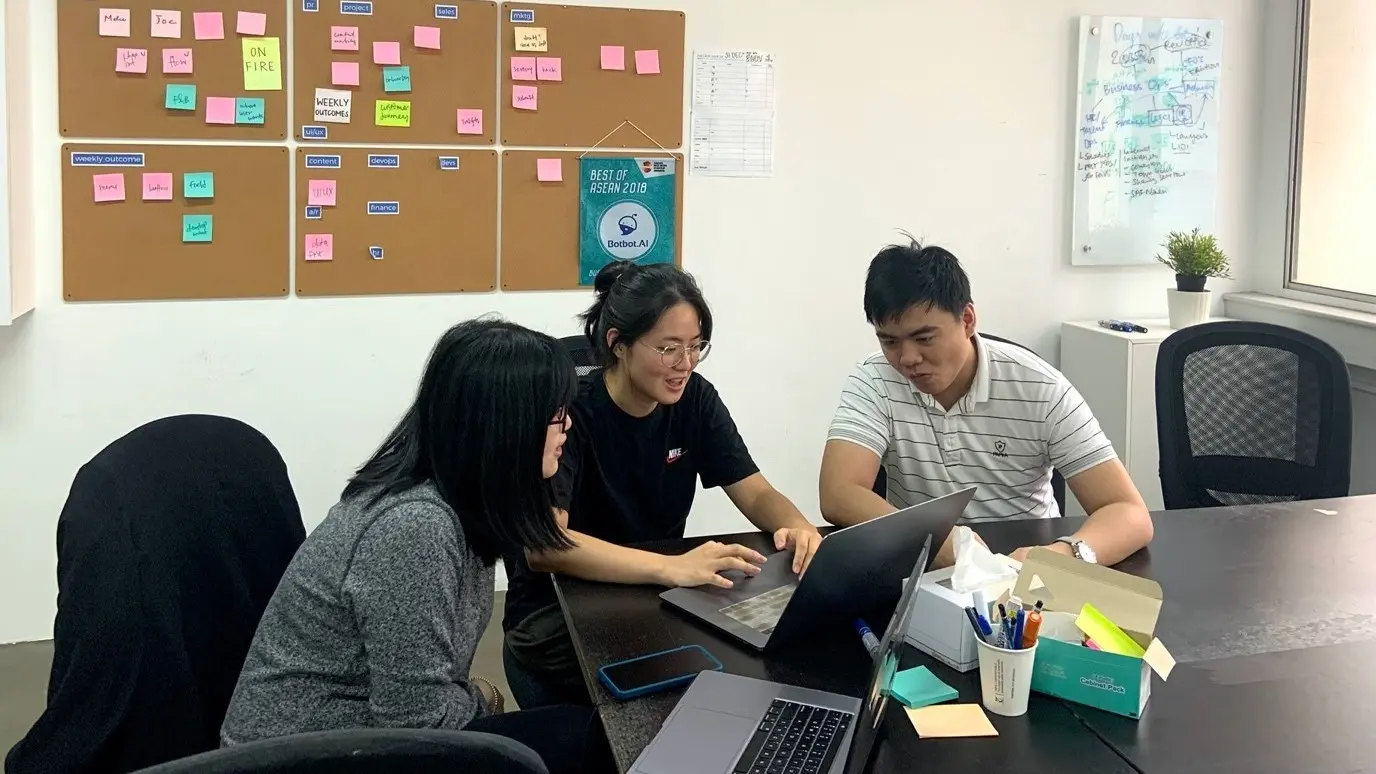 Such was the case when the OIP helped match 2359 Media with the Singapore International Chamber of Commerce (SICC) in June 2020 to solve the latter's productivity challenges.
The SICC wanted a way to improve their customer-facing systems, especially when it came to answering frequently asked questions (FAQs). "Processing was interrupted by lots of phone calls, many of them of a very minor nature," shared Mr Victor Mills, Chief Executive of the SICC.
With SICC's feedback, 2359 Media was able to develop and refine their flagship product Botbot.AI, a web-based, AI-powered chatbot that automates customer conversations.
The OIP's structured and high-touch process facilitated the partnership between the two parties by refining SICC's problem statements, activating problem solvers like 2359 to submit proposals and defining the partnership outcomes.
"One of the major roadblocks that we usually face is getting a strong and accurate understanding of our client's pain point, because it is very crucial to get the fundamentals right before moving on to provide the right solutions for our clients," said Ms Victoria Ng, Account Manager at 2359 Media.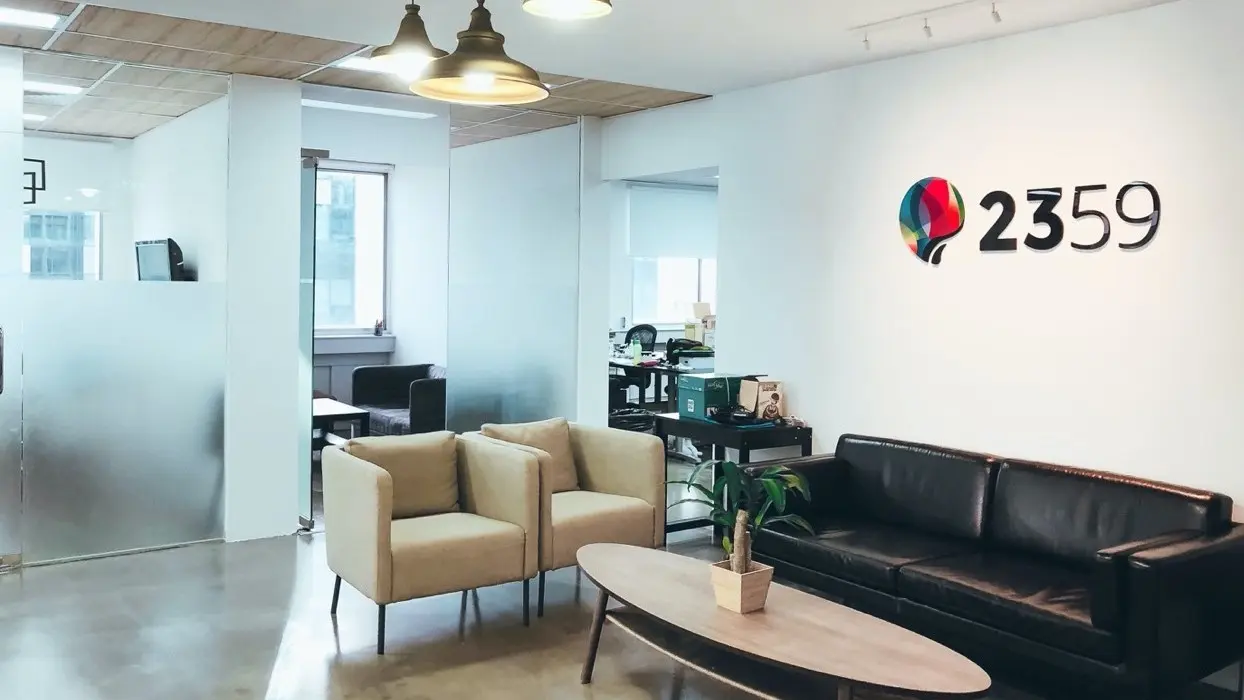 Even without prior domain knowledge in the non-profit sector, 2359 Media was able to work with SICC and understand their needs to refine their product, thanks to the ecosystem created by the OIP.
Since going live at the end of 2020, Botbot.AI has helped the SICC streamline its FAQ-answering process, with about 2,000 users interacting with the chatbot, more than 10,000 conversations automated and a 20 to 30 per cent increase in adoption rate.
Going above and beyond
Dedicated to ensuring fruitful collaboration, the OIP team continued to assist 2359 Media beyond each project—introducing them to new partners and helping them find their footing. In October 2020, the tech studio was eventually acquired by NCS, Singtel Group's information, communications and technology (ICT) arm.
With a powerful reputation for agile development and leveraging cloud-based technologies, 2359 Media became a part of NCS NEXT's digital arm—a significant milestone for the once small startup. Since the acquisition, DISG has worked with 2359 Media to identify suitable project opportunities in Singapore and the region.
Following the acquisition by NCS, DISG is working with 2359 Media to identify business opportunities in Singapore, Australia and Greater China—NCS' key growth markets. 2359's project interest continues to lie in mobile applications and chatbots that enterprises are adopting for digital transformation.
Mr Wong Hong Ting
CEO & Co-founder at 2359 Media
With continued support from DISG and NCS, 2359 Media is poised to reach greater heights as a tech studio and is an example of what tech SMEs can achieve in Singapore's digital economy with the right kind of help at the right time.
Over time, IMDA has created a robust ecosystem that empowers companies like 2359 Media with access to market demand, industry partners, expertise, talent and more—setting them on the path to growth supporting them as they scale their capabilities and partnerships. By harnessing the whole IMDA ecosystem, SMEs and enterprises of all sizes can benefit and grow digitally in Singapore's Infocomm media and tech sector.